Are you looking for an easy way to hack the IKEA play kitchen and make it functional? I have a super easy hack that you can do in order to make the IKEA play kitchen more functional.
Affiliate Disclaimer: This post might contain affiliate links, which means I receive a small commission if you purchase through my links, at no additional cost to you!
Estimated Read Time: 4 Minutes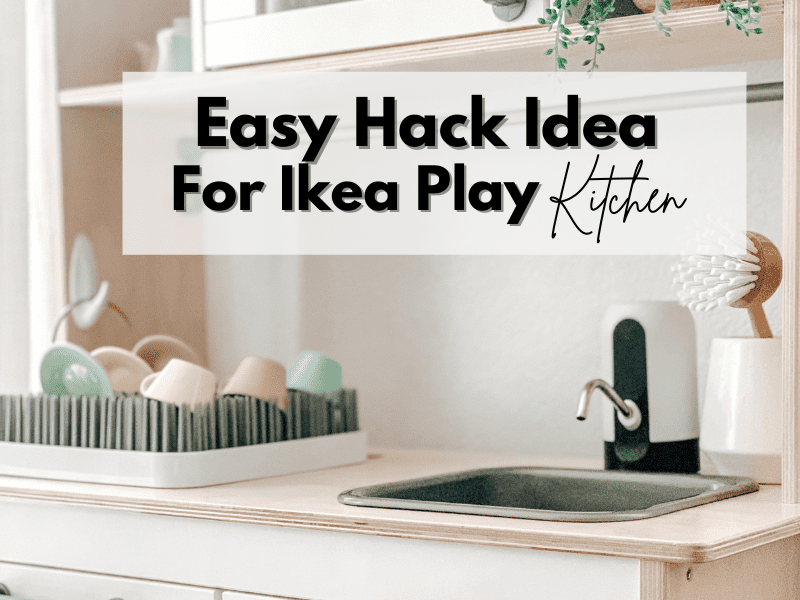 Other Post Will Love:
Easy Hack For Ikea Kitchen
Hacking the IKEA play kitchen in order to make it more functional is super easy to do! All you need is a water dispenser, drying rack, and play kitchen accessories, In total, this will take you about 15 to 20 minutes to hack!
Is The Play Kitchen Worth It?
In short, yes the IKEA play kitchen is definitely worth it. The Montessori-like design and super affordable price make it a great purchase if you looking to get your toddler a play kitchen.
It's not one of those bulky play kitchens that take up a ton of space! The IKEA play kitchen doesn't take up much space at all, and it can easily fit into your home's aesthetics.
Are Play Kitchens Montessori
Some may argue that play kitchens in general aren't really needed? Although I agree, I know that play kitchens are super fun for toddlers to play with!
If you are familiar with the Montessori method, then I'm sure you have already heard about why play kitchens aren't really " Montessori". It is believed that having a play kitchen takes away from the child doing the actual work, for example washing real dishes at the kitchen sink or even washing fruit at the kitchen sink.
Is the play kitchen considered Montessori as a stand-alone? No! Can you turn it into something that better aligns with Montessori methods? Yes!
Other Post Will Love: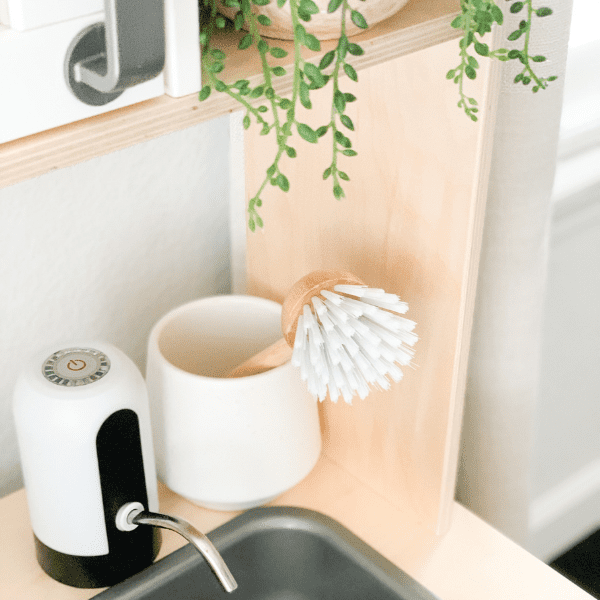 5 functional Hack Ideas For The Ikea Play Kitchen
Here are 5 easy hack ideas for the IKEA play kitchen. These hacks do offer practical life work which is part of Montessori methods.
Dish Washing Station
Handwashing Station
Snack Prep Station
Drinking Station
Sensory Station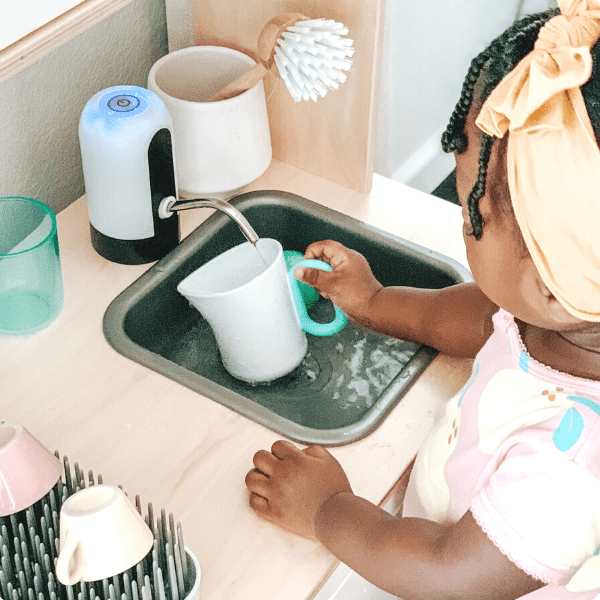 Everything you need to hack your play kitchen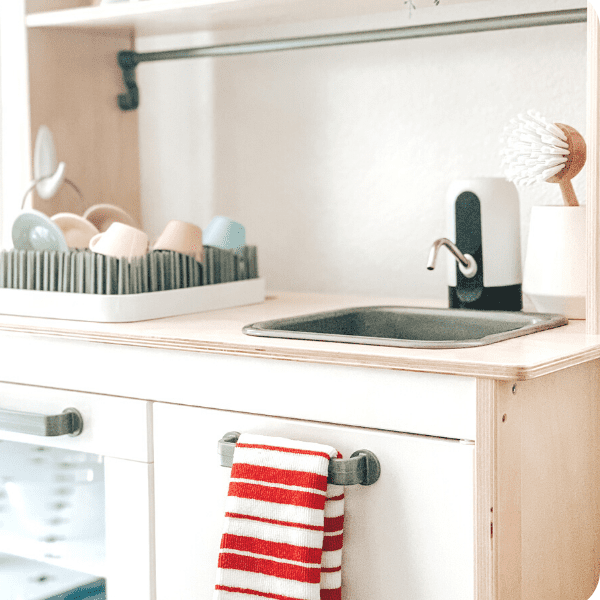 Other Post Will Love:
FREEBIE: Download Activity Guide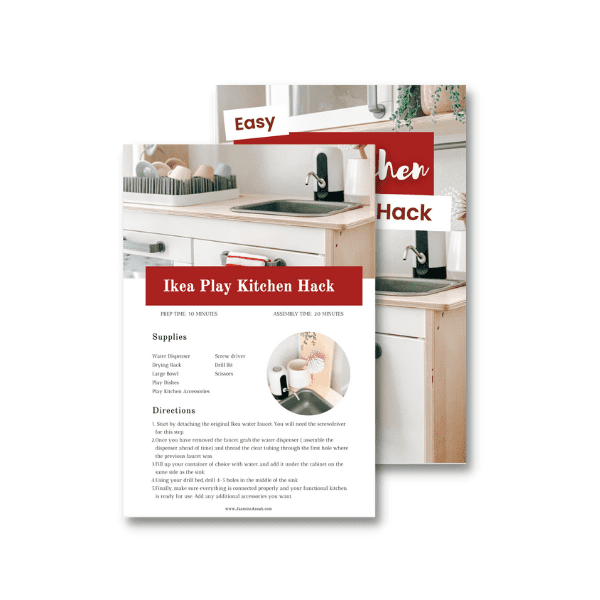 Play Kitchen Hack Guide
Grab this FREEBIE! Download & Print This guide, use it as a reference when you put together your functional kitchen!
This blog post was about how to hack the IKEA play kitchen in order to make it more functional.