Do you have a busy toddler on your hands? Are you looking for simple activities that you can do at home with toddlers? Here are 11 simple and fun activities that your toddler might love!
Estimate Read: 5 Minutes
Affiliate Disclaimer: This post might contain affiliate links, which means I receive a small commission if you purchase through my links, at no additional cost to you!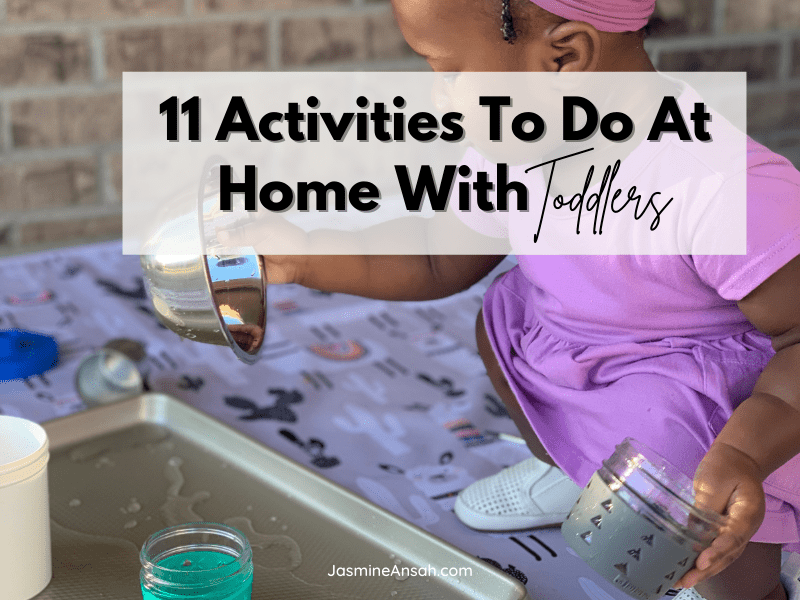 Is it just me, or do toddlers seem to have endless amounts of energy no matter the time of the day? As an early childhood educator, I have the perfect cure for busy toddlers, and that's simple activities for toddlers to do at home!
As an educator parents would often ask me how to keep their little one's busy while at home? Or how they could implement the activities I did in the classroom at home. Im here to tell you that it's easier than you may think.  
Post You May Love: 8 Non-Toxic Play Mats For Babies & Kids
Ok, Lets Get Into The Activities
The reality is, you can find tons of activity ideas online and on Pinterest ( my favorite place on earth) but…. Sometimes those activities are not developmentally appropriate for toddlers or just require too much prep work. Also, I don't want to spend nap time piecing together activities from Pinterest.
As a mom im all for activities that are simple, engaging, and do not require lots of prep work on my end. 
So I decided to keep this list short and sweet, and ONLY feature activities that are actually great for toddlers!
Recent Post
What Counts As Activities?
I think there is a misconception that activities are only printables or activities that require a lot of prep, or material.
That's actually the furthest from the truth. Activities are things that toddlers can do on a daily basis. Activities that encourage their curiosity, and offer some sort of development.
Believe it or not, most homes have an endless amount of activity opportunities by just using things you may already have on hand.
Related Post: How To Easily Teach Toddlers At Home
10 Simple Activities You Can Do At Home With Toddlers
I know I'm not alone when I say, there are days when I'm completely out of activity ideas to do with my little one. So keep this list of easy activity ideas close by, and refer to it whenever you need a quick activity idea.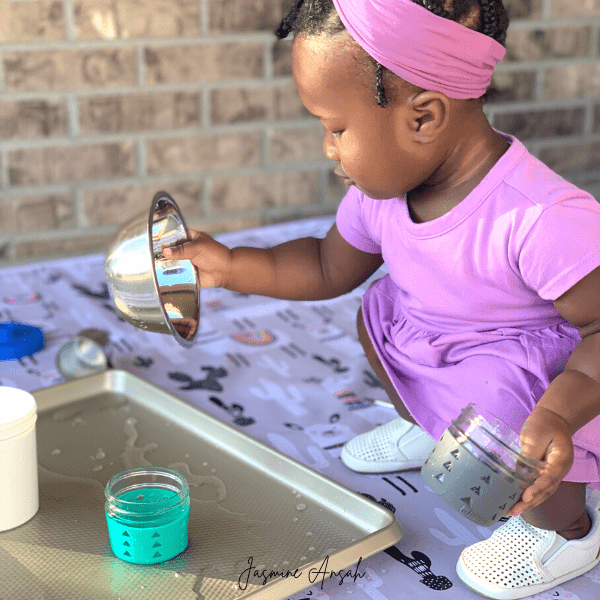 1. Water Play
First on the list is a simple water play station. This is by far the easiest activity to set up.
What You May Need:
Cups
Any small containers with lids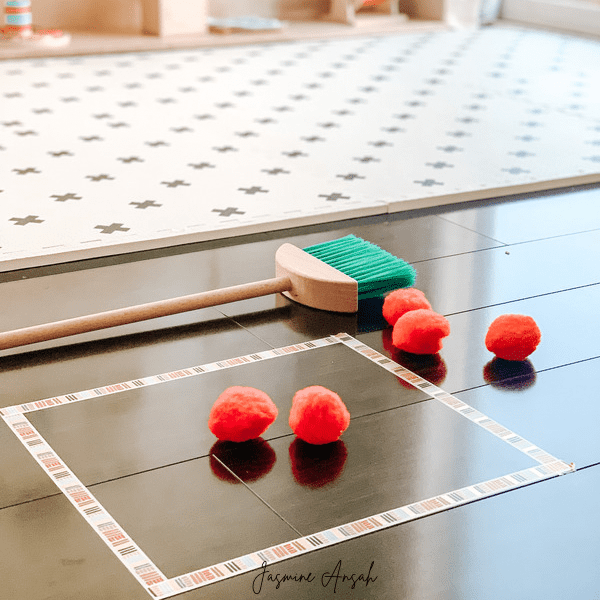 2. Pom Pom Sweep
Im sure your little one is just as obsessed with pom-poms as my toddler. One of my favorite activities using pom-poms is the Pom Pom's sweep.
What You May Need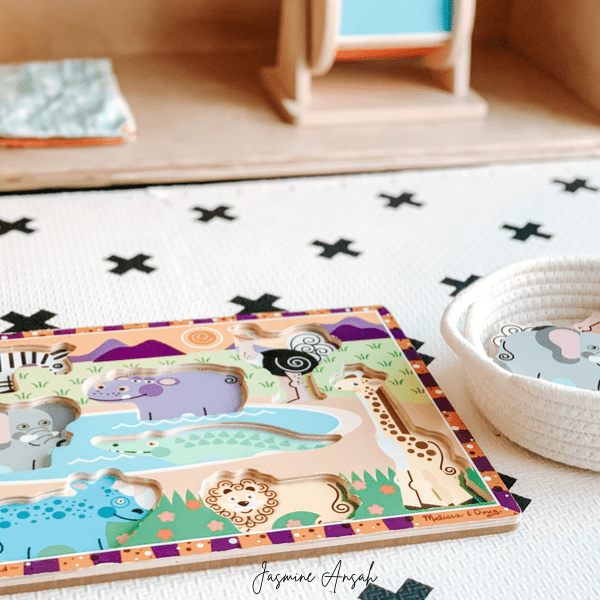 3. Puzzles
At around 12 months and up, toddlers can start to use simple puzzles. It's no secret how beneficial puzzles are for small children. Puzzles are a great activity choice for toddlers
Benefits of Puzzles
Hand to eye Cordination
Cognitive Development
Fine Motor Skill Practice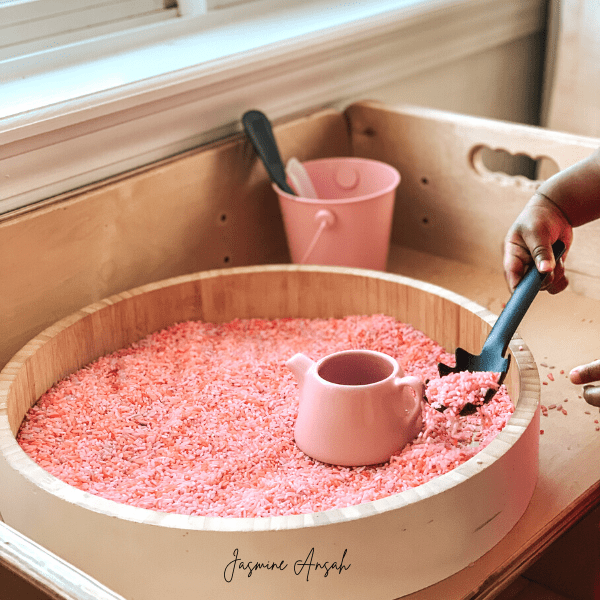 4. Sensory Rice
As a former preschool teacher, I LOVED creating sensory trays for my students. Sensory rice is one of my favorite sensory bin fillers because it's easy to color, safe for toddlers, and SUPER fun to play with.
What You May Need
Small comtainers and utensils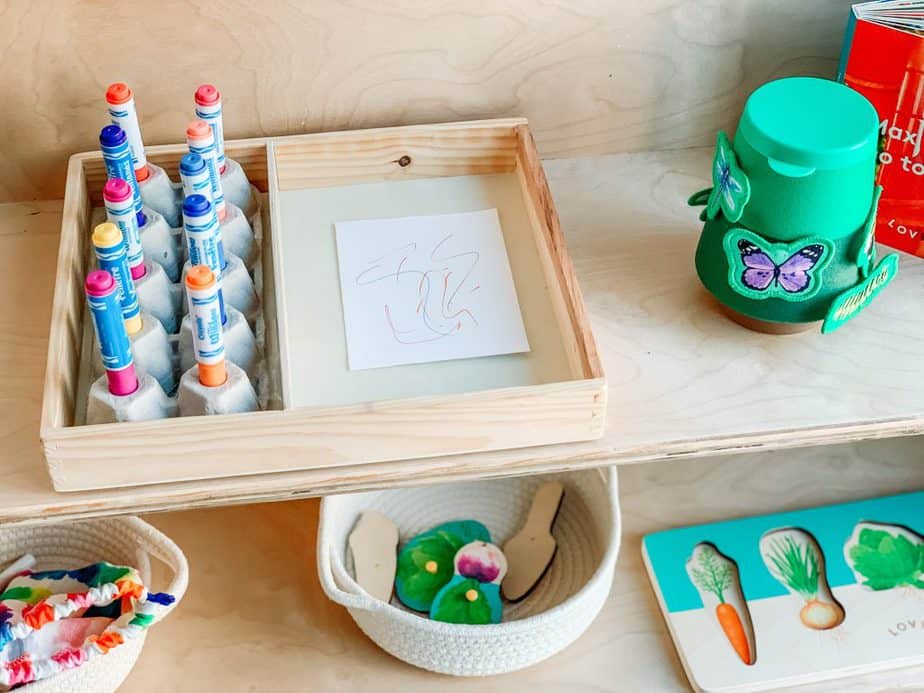 5. Writing Tray
At around about 18 months or sooner, toddlers begin to show interest in writing. I enjoy creating writing trays using whatever I have around the house.
What You May Need
Related Post: How To Easily Teach Toddlers At Home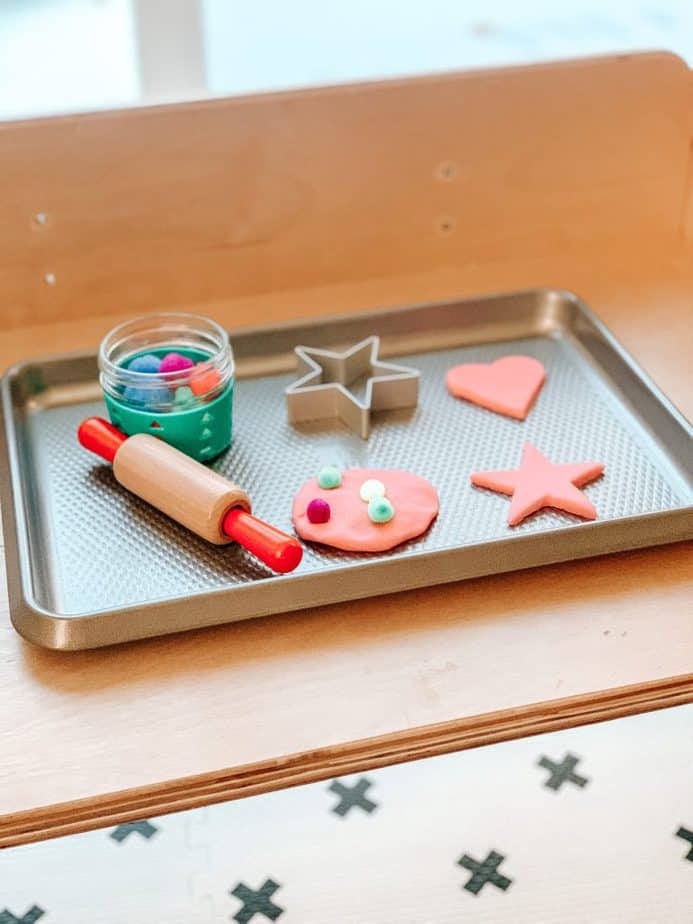 6. Playdough Tray
Another fun sensory activity that doesn't require much prep is playdough, You can purchase playdough, or you can create your own playdough. For younger toddlers, I like to use homemade playdough recipes that are editable and safe.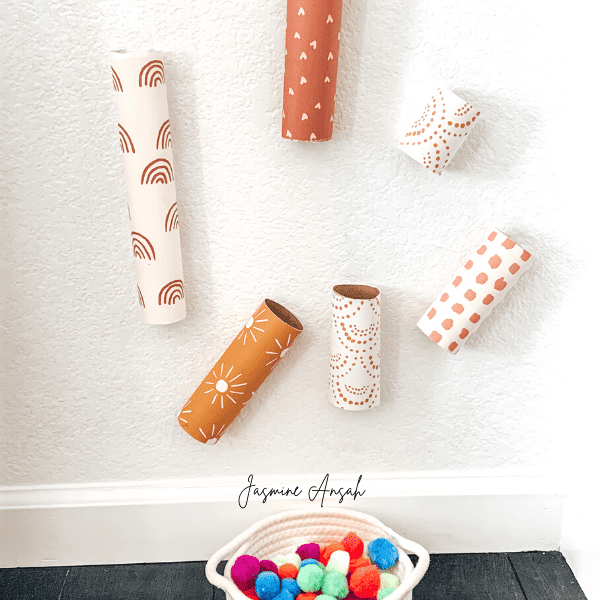 7. Pom Pom Drop
Any parent with toddlers understands the importance of saving paper towel rolls. This activity is an example of why. Using paper towel rolls, and pom pom's again you can create this engaging activity that your toddler will really enjoy.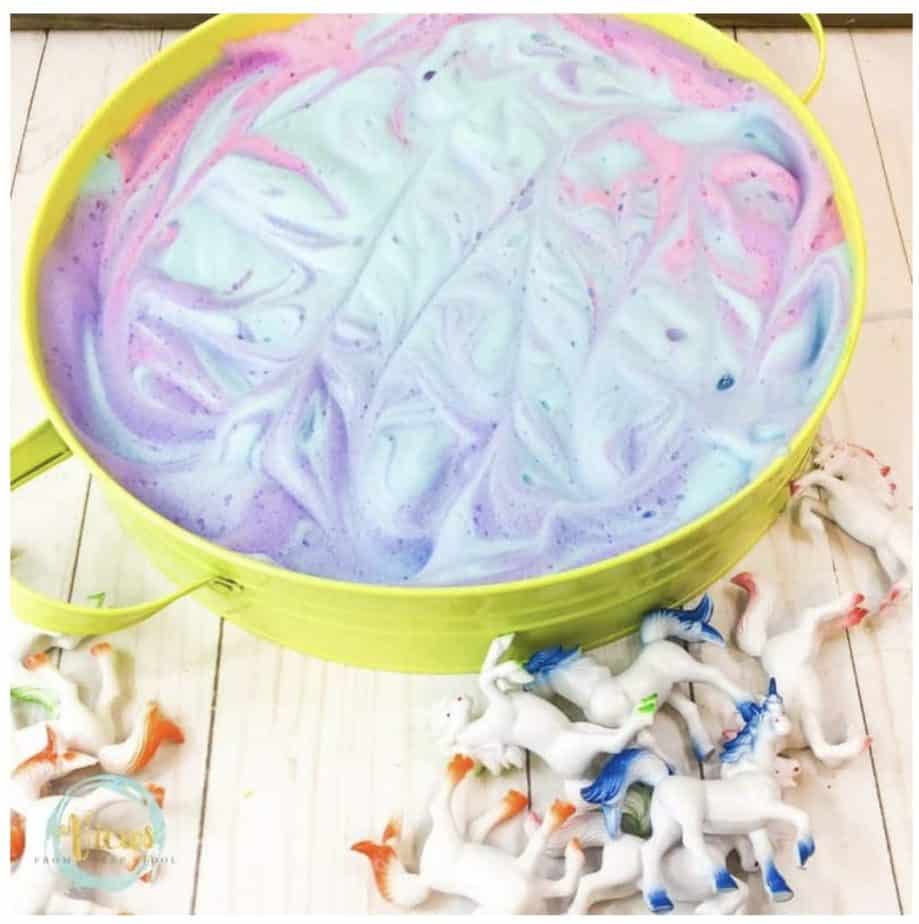 Source Picture @ViewsFromAStepStool
8. Unicorn Foam
Not until recently did I start to introduce unicorn foam to my daughter, and let's just say she has been hooked since. This activity uses a few items around the house, and offers 10+ minutes of play for toddlers! There are tons of easy recipes online, but here is my favorite unicorn recipe that I love!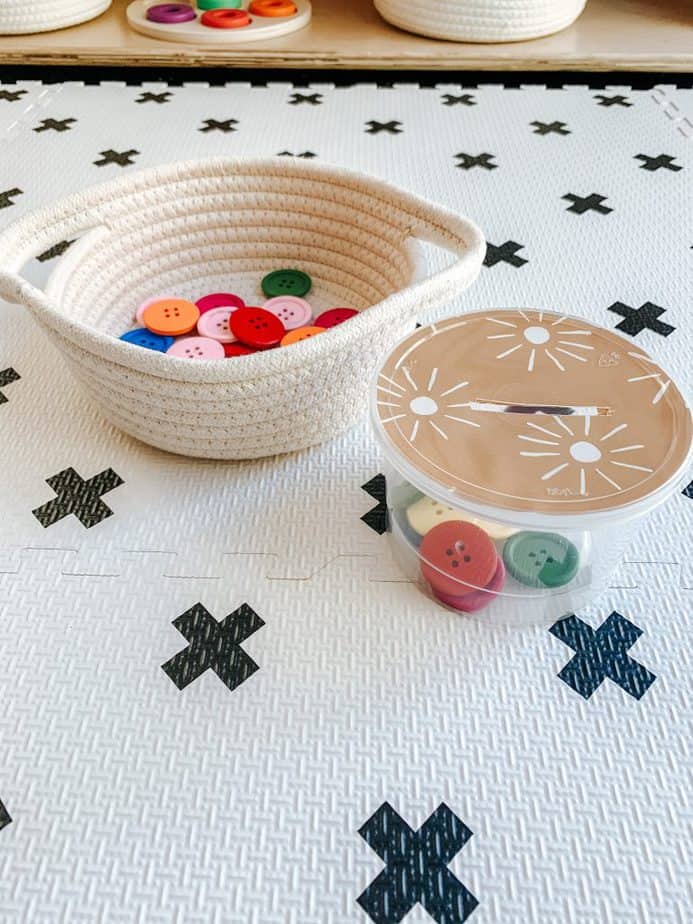 9. Buttons & Containers
An activity that your toddler will use day in and day out. Super simple to make, and extremely engaging for toddlers.
What You May Need
Recent Post: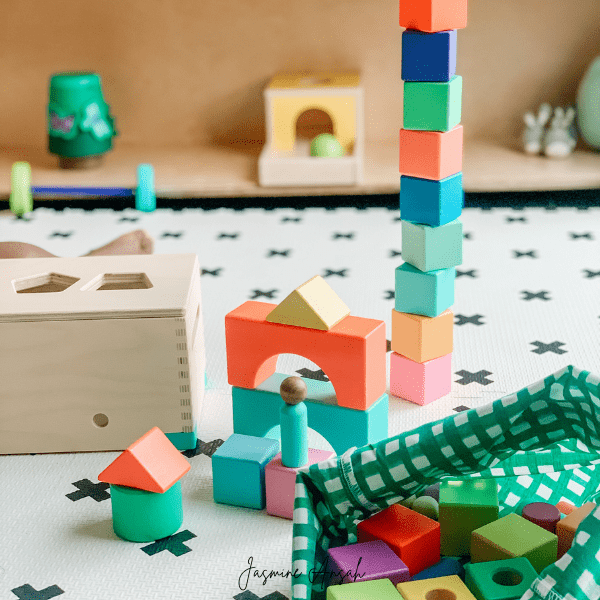 10. Blocks
The basic skill of being able to stack a few blocks on top of each other usually doesn't start until around 12 months. For toddlers 12+ months and older, blocks make for a great activity choice. I personally love the block set by lovevery. It has over 10+ activity ideas for you to do with the blocks, and the quality of the block is amazing.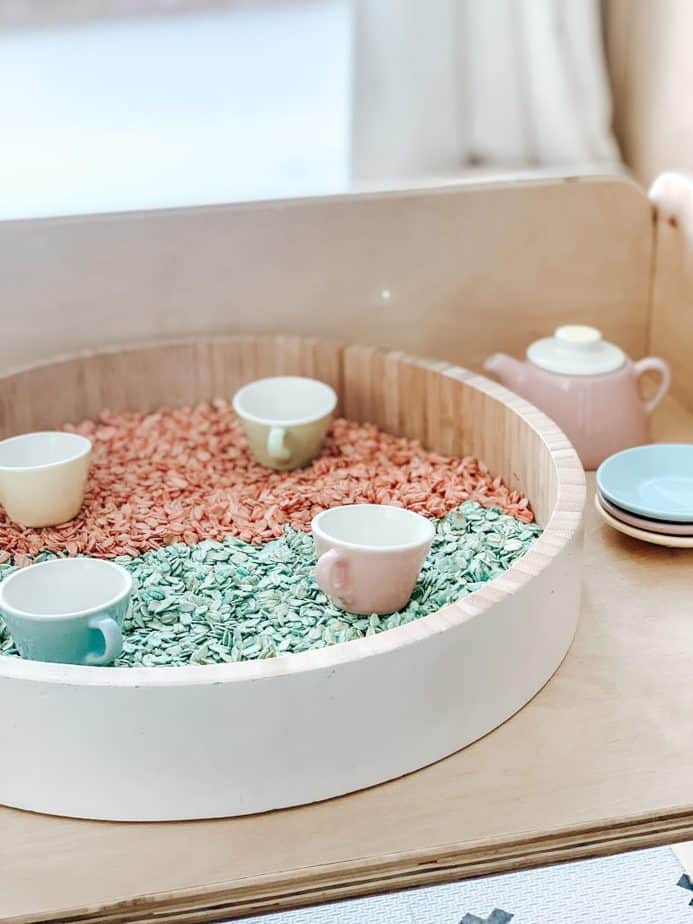 11. Sensory Oats
If you're looking for an activity for toddlers that's similar to sensory rice, this may be the sensory activity for you. Most parents already have oats on hand, so this makes the perfect activity for parents to use.
This Post Is About 11 Activities To Do At Home With Toddlers