This Post Is About The Best Pregnancy Pillows in 2023 – Top Rated
There's no denying that pregnancy can be a difficult and uncomfortable time for many women. Thankfully, there are several ways to make the experience more bearable – one of which is using a pregnancy pillow.
The best pregnancy pillows are designed to support the growing belly and help alleviate some of the aches and pains that come with pregnancy. They can also prop up the body during breastfeeding, making it more comfortable for both mother and baby.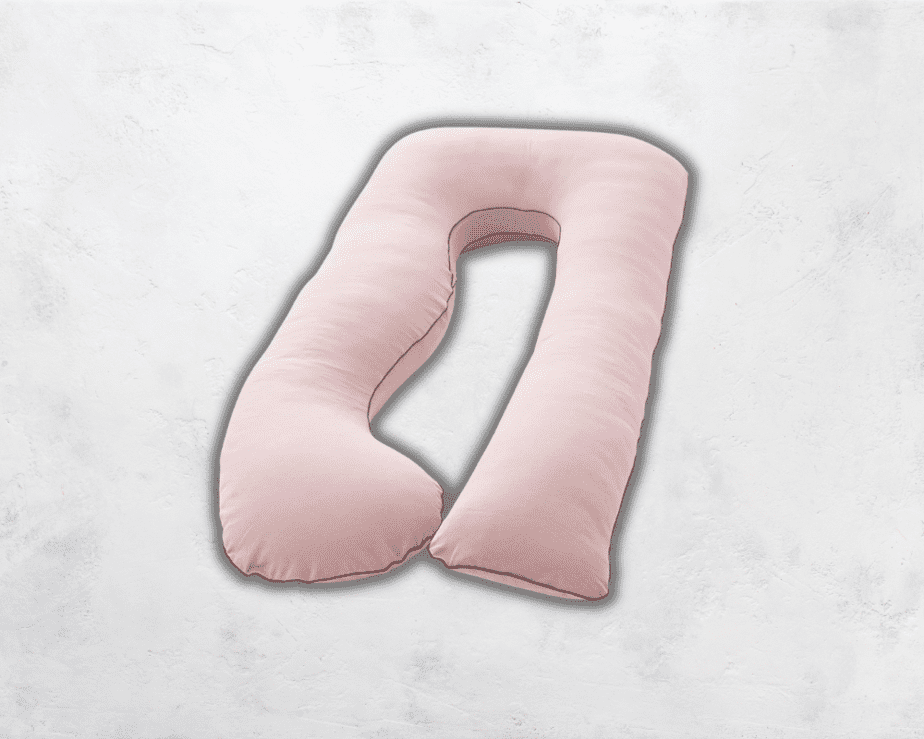 Affiliate Disclaimer: This post may contain affiliate links, which means I receive a small commission if you purchase through my links at no additional cost!
My Top Picks – Best Pregnancy Pillows
What Are Pregnancy Pillows?
Pregnancy pillows are designed to support a pregnant woman's body during pregnancy. They are usually larger than regular pillows and are shaped to support the belly, back, and legs.
The best pregnancy pillows can help reduce discomfort in the back, neck, and stomach during pregnancy. They can also help prevent pain in the lower back and hips and support the belly.
Pregnancy pillows are available in various sizes, shapes, and materials. Some are filled with feathers or down, while others are filled with memory foam or other materials.
Related Post You May Love:
When Should You Start Using A Pregnancy Pillow?
The best pillows for pregnancy provide support and comfort during all stages of pregnancy. But when is the best time to start using one?
There is no definitive answer, as every woman's pregnancy is different. However, many experts recommend using a pregnancy pillow in the second trimester, when the baby begins to grow, and putting pressure on the back, neck, and shoulders. This can help to alleviate any pain or discomfort in these areas.
Some women need a pregnancy pillow from the very beginning of their pregnancy, while others only start using one in the later stages. It is down to personal preference and what works best for you.
If unsure, it is always best to speak to your midwife or GP, who can advise you on the best course of action.
Posts You May Love:
8 Best Play Mats That are Comfortable For Babies

Are you looking for play mats to add to your little one's playroom or play area? Here are the 8 best play mats that are safe and super cute for babies and kids! Babies, Toddlers, and just kids, in general, spend a lot of time on the floor. Whether they are learning to crawl or…
Are Pregnancy Pillows Worth it?
When it comes to pregnancy pillows, there are a lot of mixed opinions out there. Some women find them essential during pregnancy, while others find them uncomfortable and unnecessary. So, what's the real deal? Are pregnancy pillows worth it?
As a mom, I Say YES! Pregnancy pillows are worth it and can help you find comfort during the night. Further, into pregnancy, it can seem near impossible to get comfortable at night. Having a pregnancy pillow that is best for your needs is critical!
What are the Best Pregnancy Pillows?
The best pregnancy pillow provides comfort and support for your growing belly!
When choosing a pregnancy pillow, it's essential to find one specifically designed for pregnant women. These pillows usually have a contoured shape that helps support the belly and back. Look for pregnancy pillows made from breathable materials like cotton or bamboo, as well as ones that are machine-washable for easy care.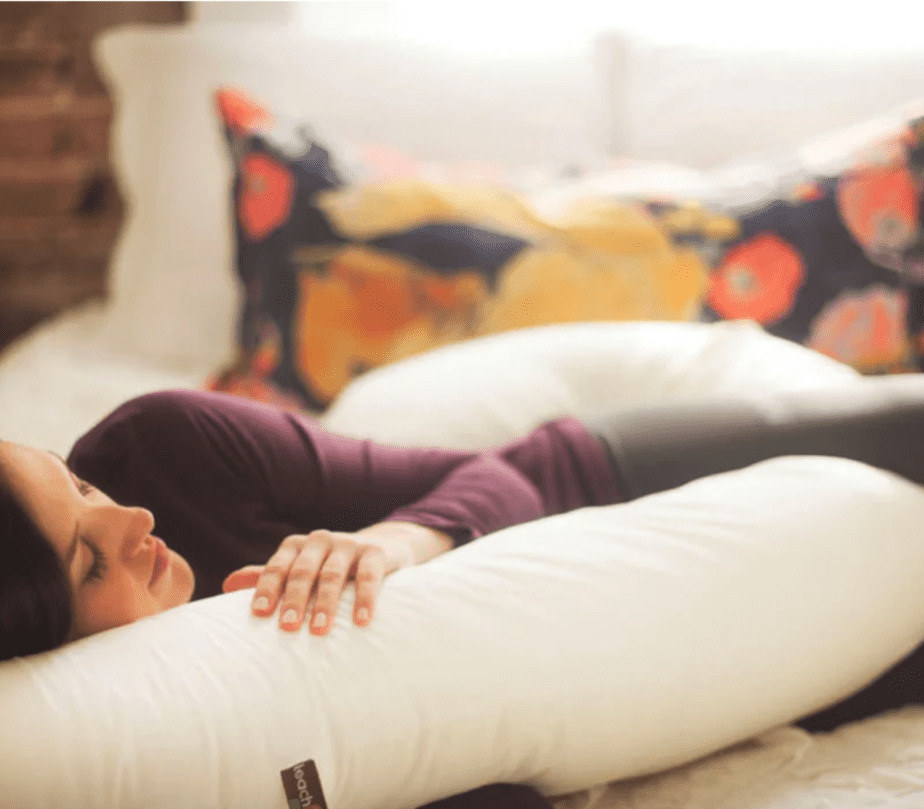 Best For Belly Support
---
Leacho Snoogle Pregnancy Pillow is one of the top-rated pregnancy pillows on the market. It is designed to support your back, neck, and tummy simultaneously.
The Specs: Size | 60 inches Shape | C-Shape | Material | C-Shape
The Leacho Pregnancy Pillow is designed to contour to the natural shape of your body, providing support for your head, neck, back, hips, and belly. It's made from a blend of cotton and polyester and can be machine-washed.
Related Post You May Love: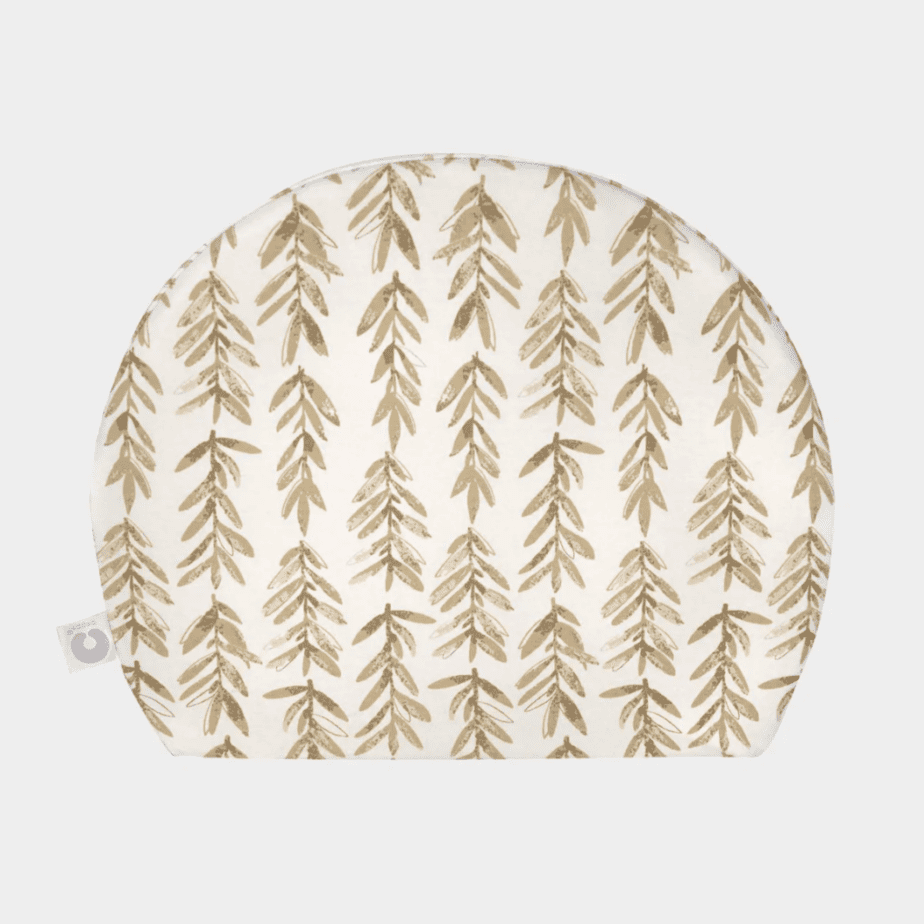 Best Lower Back Support
---
The Bobby Wedge Pregnancy Pillow is an excellent choice for expectant mothers. It is designed to fit under your tummy and support your lower back.
The Specs: Size| 14x4x12 inches Shape| Wedge Material| Foam
The Bobby wedge-shaped pillow is designed to help relieve pressure on the back and belly. It can also be used to support the head and neck. The pillow is made from polyester and can be machine-washed.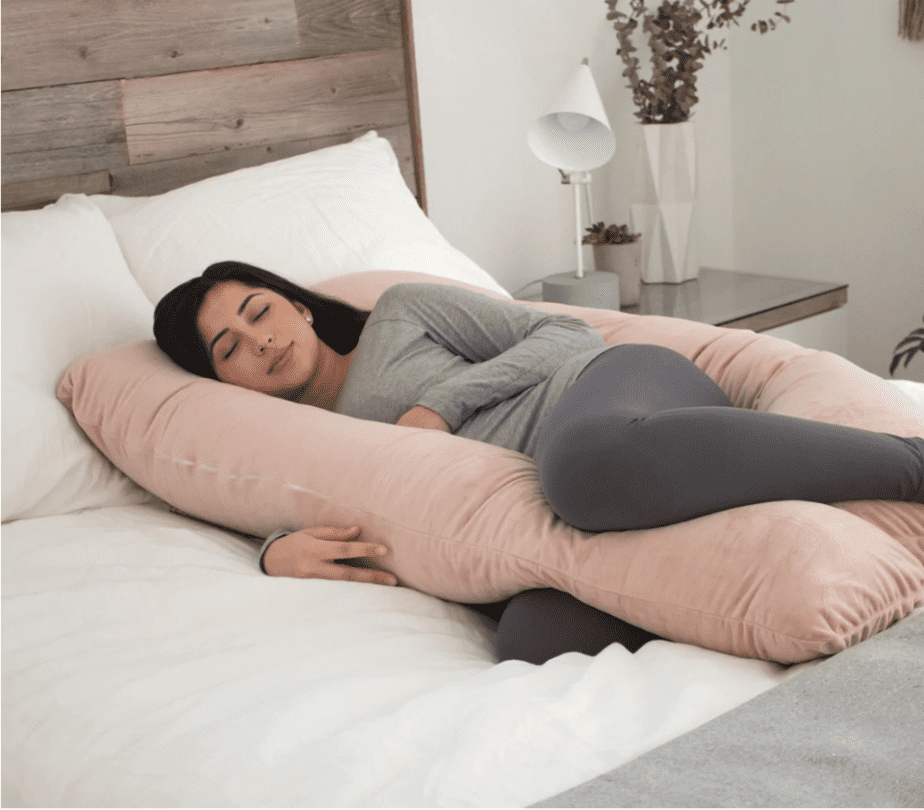 Total Body Support
---
The PHARMEDOC Full Body Pregnancy Pillow is an innovative pillow. It will offer you maximum comfort and support during your pregnancy, helping you deal with all the body changes that come along.
The Specs: Size| 31x53x7 Shape| U-Shaped Material| Jersey Cotton
After your first trimester, it may be challenging to get comfortable at night because your bump is growing, and you have less space to rest. This super soft pregnancy pillow can support your belly and back as you fall asleep.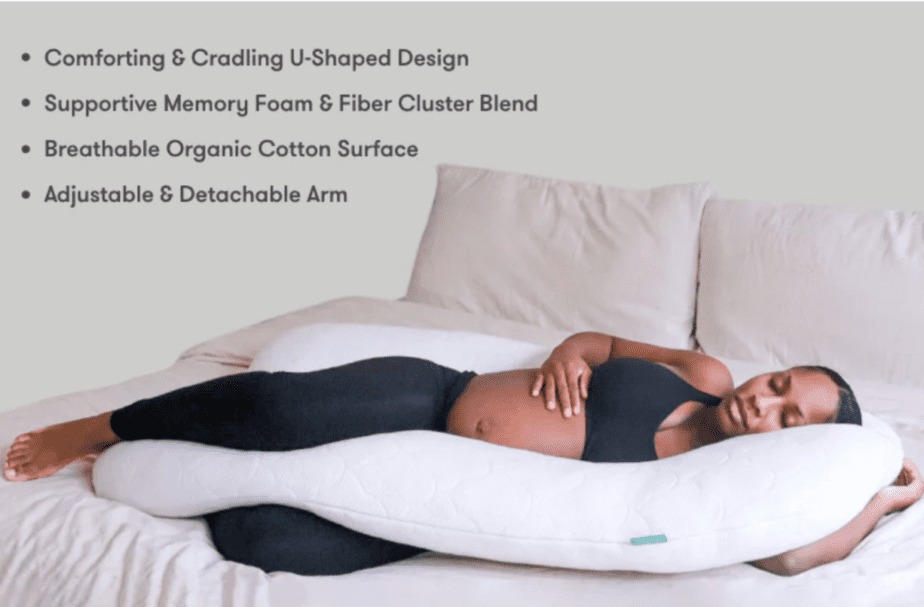 Best Adjustable
---
The Newton Baby Pregnancy Pillow is a comfortable body pillow that supports your back and belly. It is also great for use during sleep, feeding, and cuddling.
The Specs: Size| 55 x 31 Shape| U-Shaped Material| Organic Cotton surface | 85oz of Fill
Newton Baby Pregnancy Pillow conforms to the shape of your body to provide support where you most need it. With adjustable softness and lumbar support, it works on all sleep surfaces and is excellent for back, stomach, and side sleepers.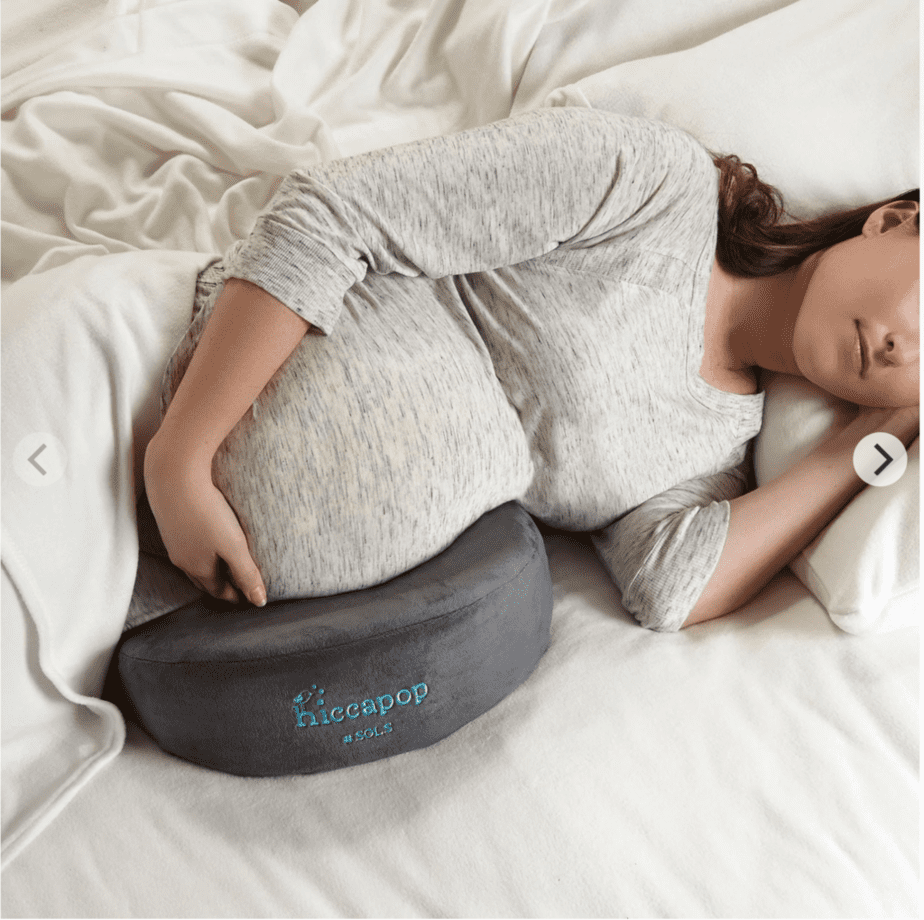 Best For Back Pain
---
The Hiccapop Pregnancy Pillow Wedge is designed to provide extra support for your growing belly, promote better sleep and reduce back pain. The pillow alleviates the pressure on your hips, back, and shoulders with its semi-conical shape that enables a healthy sleeping position.
The Specs: Size| 13.25 x 15 x 4.5 Shape| Wedge Material| Memory Foam
This comfortable maternity wedge pillow supports and eases the pressure on your body for a more restful pregnancy. The pillow's unique shape relieves tension in ankles, hips, and back through gentle ergonomic support. It's beneficial during the third trimester when you must redistribute some extra weight to alleviate pressure and discomfort at night.
Related Post You May Love: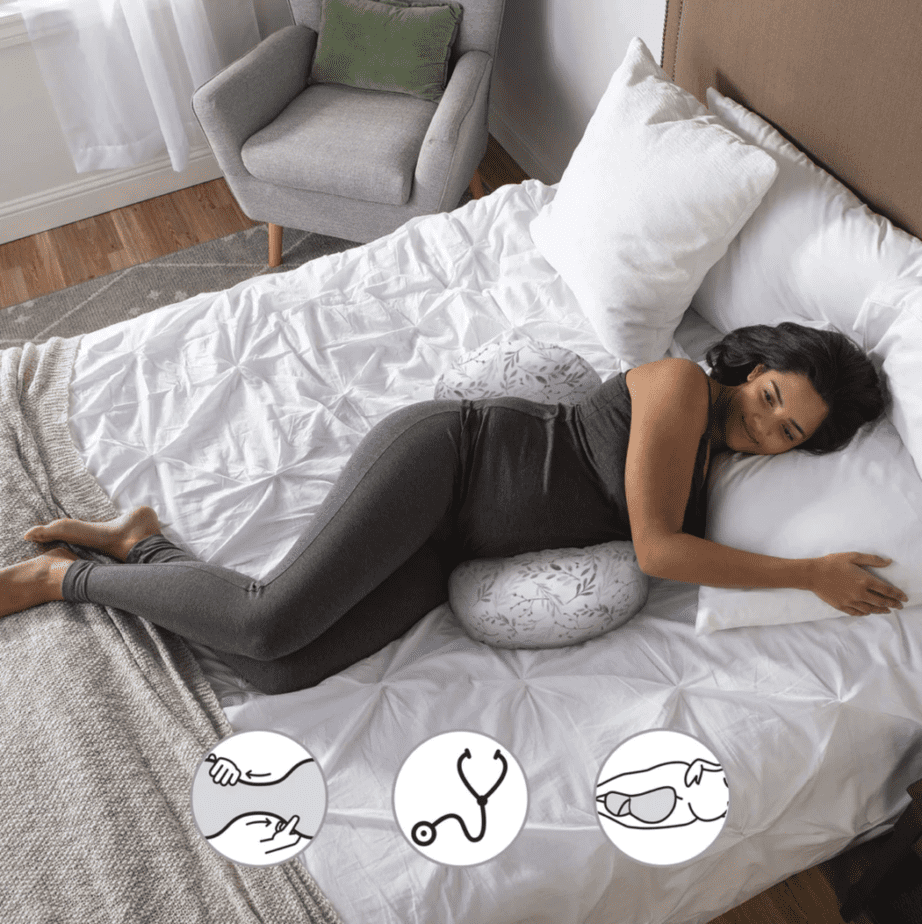 Back & Belly Support
---
The Boppy Side Sleeper Pregnancy Pillow supports your back, hips, and tummy while you sleep on your side. Designed with a double bean shape to accommodate your tummy and back simultaneously.
The Specs: Size| 24 x 14 x 7 Shape| Double Bean Shaped Material | Polyester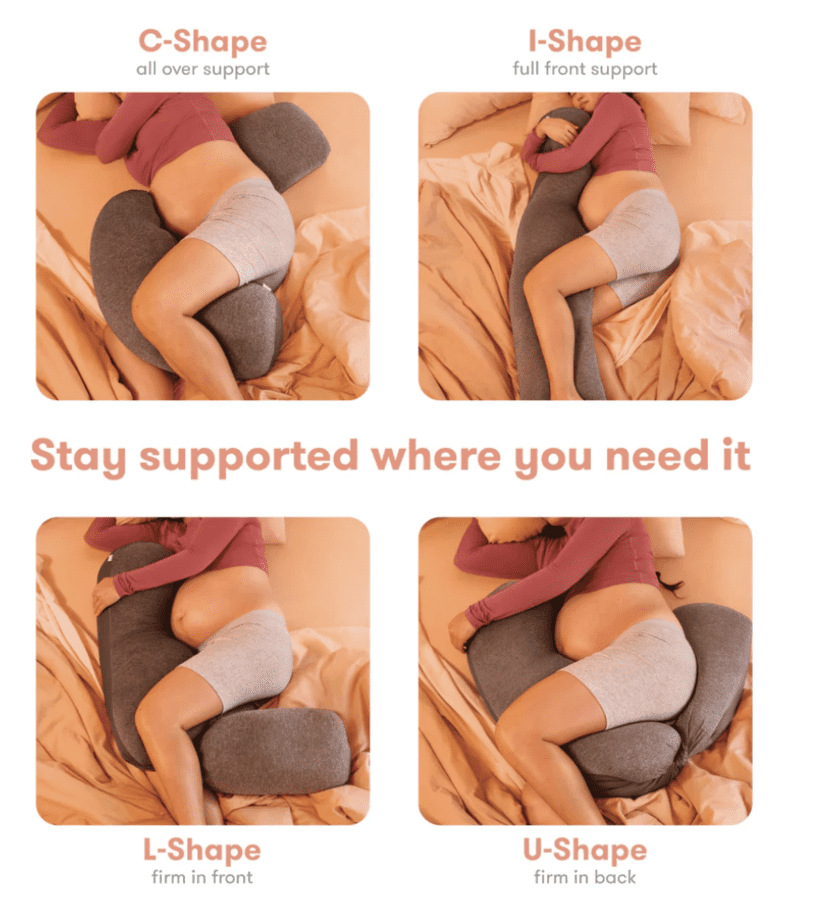 Adjustable Full Body
---
The Frida Mom is a versatile pregnancy pillow that can be used anywhere from the early stages of pregnancy through labor and delivery.
The Specs: Size| 54 X 9 X 9 Shape| U, C,J Adjustable Shape Material | 100% polystyrene Beads
Its unique design is intended to help mothers-to-be feel more comfortable and supported in all three trimesters and during labor and delivery. The pocketed filling in the pillow allows for easy adjustment as your body changes over time or with differences in body type.
This Post Was About The Best Pregnancy Pillows in 2023