Are you looking for a simple easter activity to do with toddlers? I have the perfect activity for you, It's called easter egg paper tunnels and it's not only simple to set up but super fun!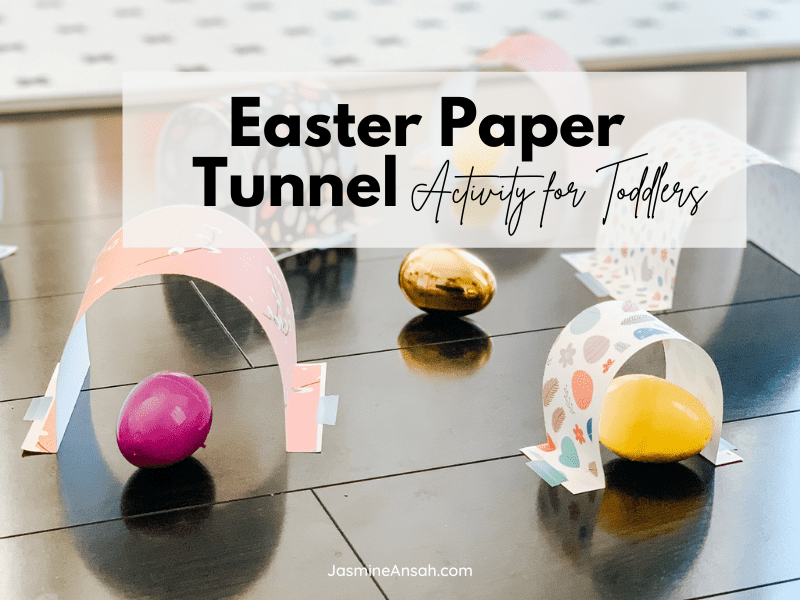 Affiliate Disclaimer: This post might contain affiliate links, which means I receive a small commission if you purchase through my links, at no additional cost to you!
Related Post:
If you are a parent of a toddler, then you understand just how busy toddlers can be. Im always on the hunt for simple activities that I can do with my busy toddler in a pinch. With Easter around the corner, I wanted to get a head start on creating something fun, yet simple in celebration of Easter.
When I think about Easter, I can't help but think about those cute little colorful eggs! I couldn't help myself, I ran to the store, grabbed what I could, and started to create this fun easter inspired activity.
What All You Need
Plain Paper Or Cardstock
Easter Basket
What Is My Child Learning
I always try to make sure that I create activities that encourage development in some sort of way. So this easter activity is no exception to the rule.
Some of the benefits of this activity are;
Eye-Hand Coordination
Object Permanence
Fine motor Skills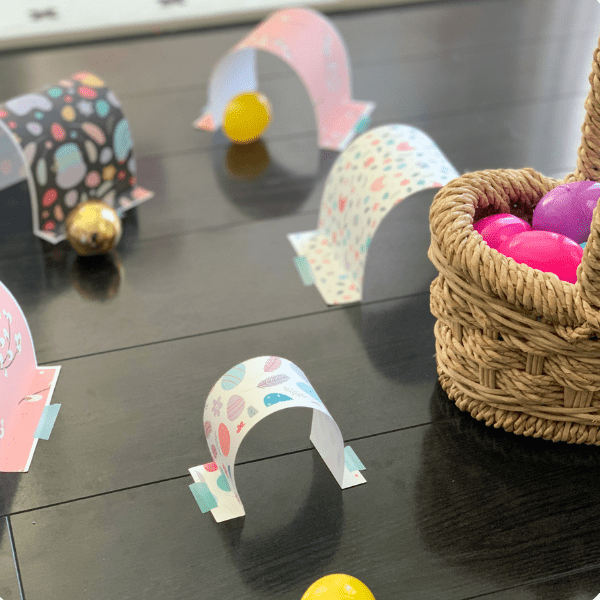 Related Post:
How to Make Paper Tunnels For Toddlers
This is by far the easiest activity I have set up, as a former preschool teacher I have had my fair share of setting up activities. So trust me when I say, it doesn't get any easier than this!
Using plain paper, or cardstock
Find a hard surface to set this activity up ( table, floors, etc)
Cut your paper into either a square or rectangle, Whichever you prefer
With the paper laying flat, fold the edge on both sides about half an inch
Grab your tape, and tape down the folded edges to the floor or table. Once you've taped both sides, you should have a perfectly arched tunnel
* For older toddlers and preschoolers you can get them involved in setting up this activity. You could have them participate in taping down the edges of the paper to form the tunnels.
Related Post:
Setting This Activity Up
Now for the fun part! Since this particular activity is easter-inspired here are a few things you can add to take this activity to the next level!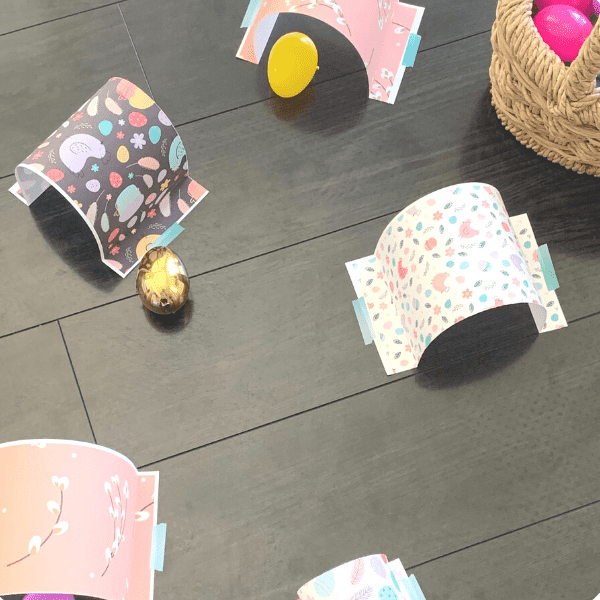 Other Post You May Love:
This Post Is About Easter Egg Tunnel Activity For Toddlers