Are you looking for a fun sensory activity to do in celebration of Easter? Keep reading to see how you can easily recreate this Easter-inspired sensory bin for toddlers!
Affiliate Disclaimer: This post might contain affiliate links, which means I receive a small commission if you purchase through my links, at no additional cost to you!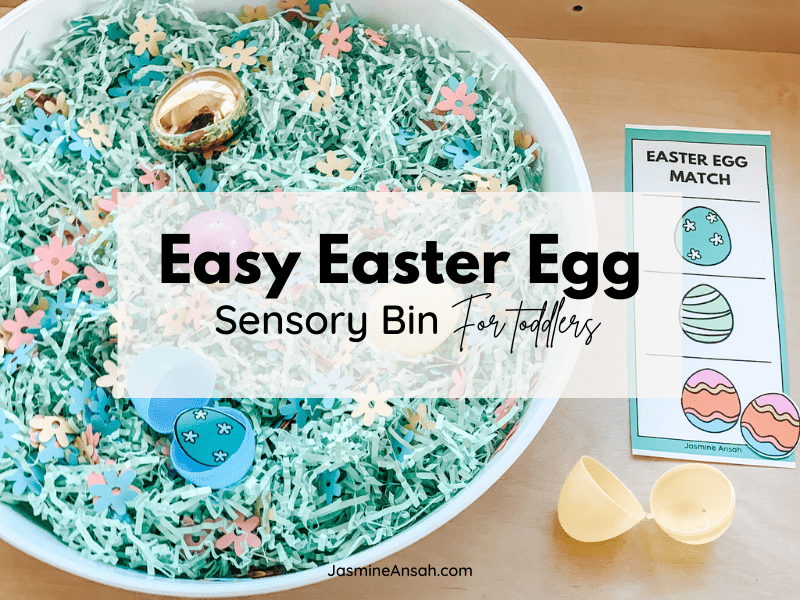 Related Post You May Love:
My toddler can't seem to get enough sensory play these days! So I knew creating an Easter-inspired sensory bin would be a huge hit!
What To Put Inside Sensory Bins
For this activity, I decided to use crinkle paper! With a young toddler, I like to use sensory fillers that are safe if she decides to put anything in her mouth. However, the options for what to put inside your sensory bins are truly endless.
What To Put Inside Sensory Bins
Here are some of my favorite sensory bin fillers for toddlers, Depending on your toddler's age you may be able to explore more options. For younger toddlers, I like to stay clear of any possible choking hazards.
Rice
Oatmeal
Crinkle Paper
Water
Beans
Pasta
Shredded paper
Water beads
Foam
Related Post You May Love: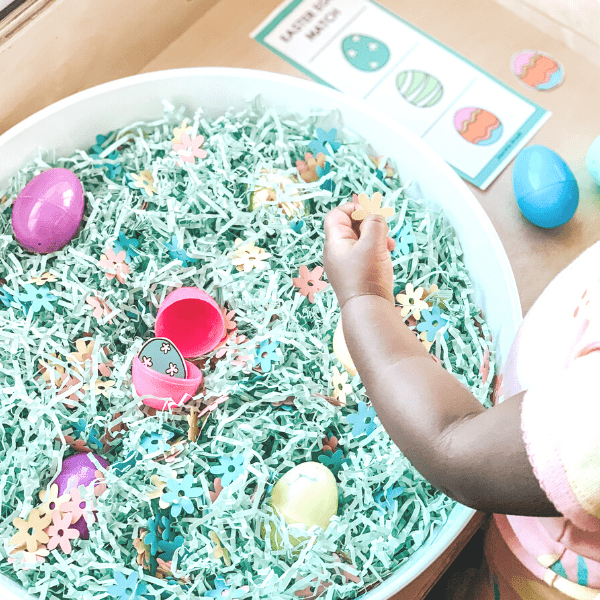 Materials You Need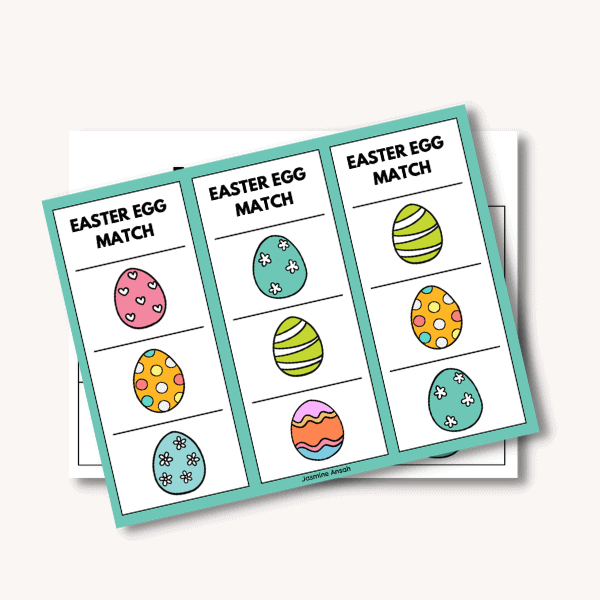 Egg Matching Freebie
Take this activity to the next level, and offer an egg matching activity alongside your sensory bin. All you need to do is print, cut out, and place this activity next to your easter-inspired sensory bin.
Add the matching eggs inside of each egg you plan on adding to the sensory bin.
Related Post You May Love:
How To Set Up Sensory Bin
Here are a few quick tips for setting up sensory bins.
Have a sensory table or tray of some sort
Have large containers
Choose which filler you plan on using
Add accessories ( cups, Easter eggs, little bunnies, spoons, object, funnels etc )
Setting up any sensory activity should be prepared ahead of time. Most sensory activities can end in a huge mess. This is why I like to prep the area where I plan on setting the sensory tray up ahead of time, trust me, it's less stressful for us and easy to clean up when it's all over.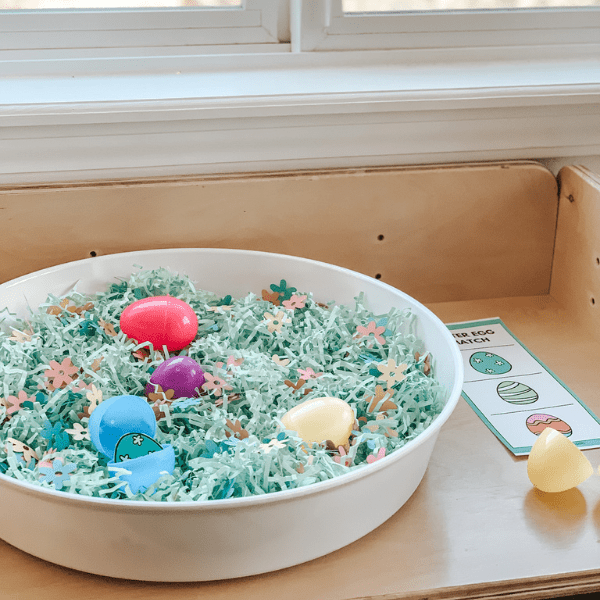 Related Post You May Love:
Sensory Must Haves For Easy Clean Ups
Sensory play is by far the messiest activity that toddlers do! I know for me I like to make cleanup easy on myself, so I'm not dreading sensory play. Must-haves that make sensory cleanup a little easier.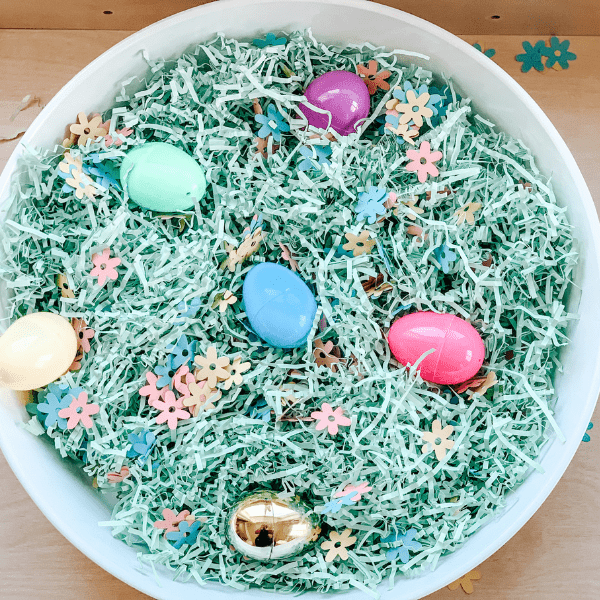 Related Post You May Love:
What is My Child Learning?
Sensory bins encourage children to play through hands-on experiences, which engage their senses while they play! Not only do sensory bins encourage development, but it's also an amazing activity for toddlers to do at home. This is why I love sensory play so much!
5 developmental benefits of sensory bins
Sensory exploration
Refines fine motor skills
Great for cognitive development
Relaxing activity
Great for language development
This Post Is About A Easy Easter Sensory Bin Activity For Toddlers