Are you looking for simple pouring and scooping activities for toddlers? Keep reading to find out what you need to recreate this simple pouring and scooping station for toddlers
Affiliate Disclaimer: This post might contain affiliate links, which means I receive a small commission if you purchase through my links, at no additional cost to you!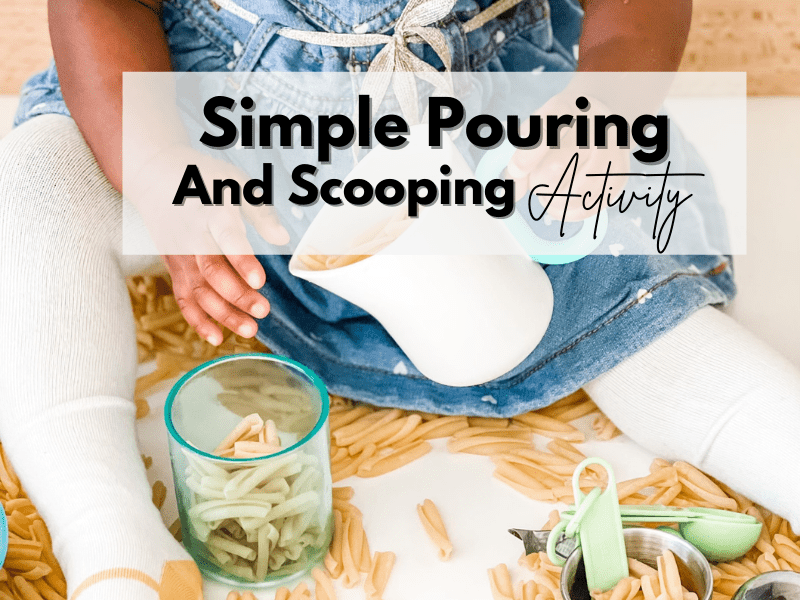 Related Post:
The Perfect Remedy For a Mess Free Sensory Activity!
Pouring and scooping activities are great for toddlers interested in practicing more fine motor skills with handling cups, and containers. I like to introduce some sort of pouting and scooping activity a few times throughout the week.
This activity can be mess-free, depending on what you decided to use as fillers. You can use water, rice, or even pasta like the one in this particular activity. Whatever you decide to use, your toddler will love playing with this activity!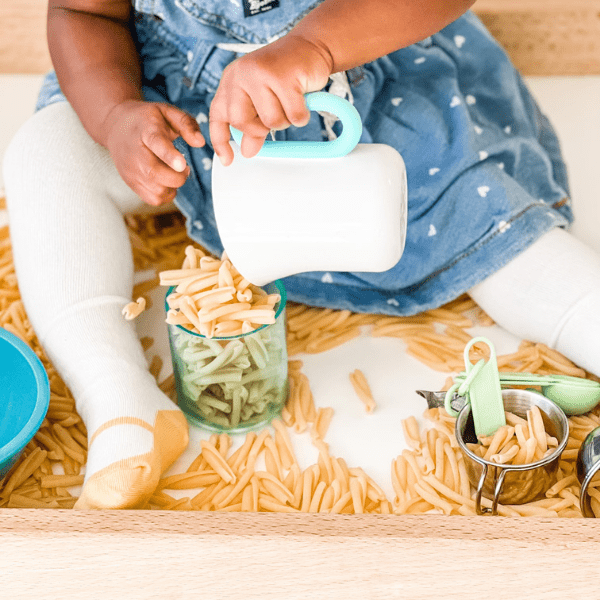 Related Post:
How To Set Up A Pouring And Scooping Station
Setting up a pouring and scooping station for toddlers is fairly easy! After determining where you would like to set up your pouring and scooping station, All you need to do is gather the supplies you need.
As with any sensory activity, things can get pretty messy. So I always like to prepare for clean-up before the activity even begins. Here are a few of my must-haves for easier clean-up.
What You Need For Easy Clean Up
Floor Mat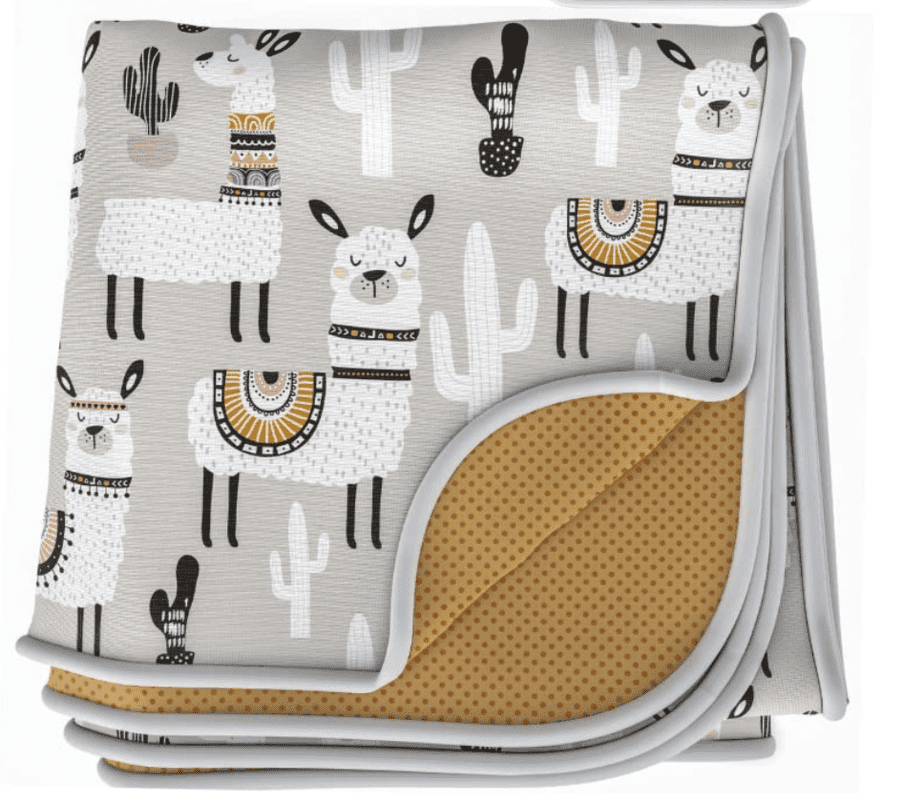 Dust Pan & Broom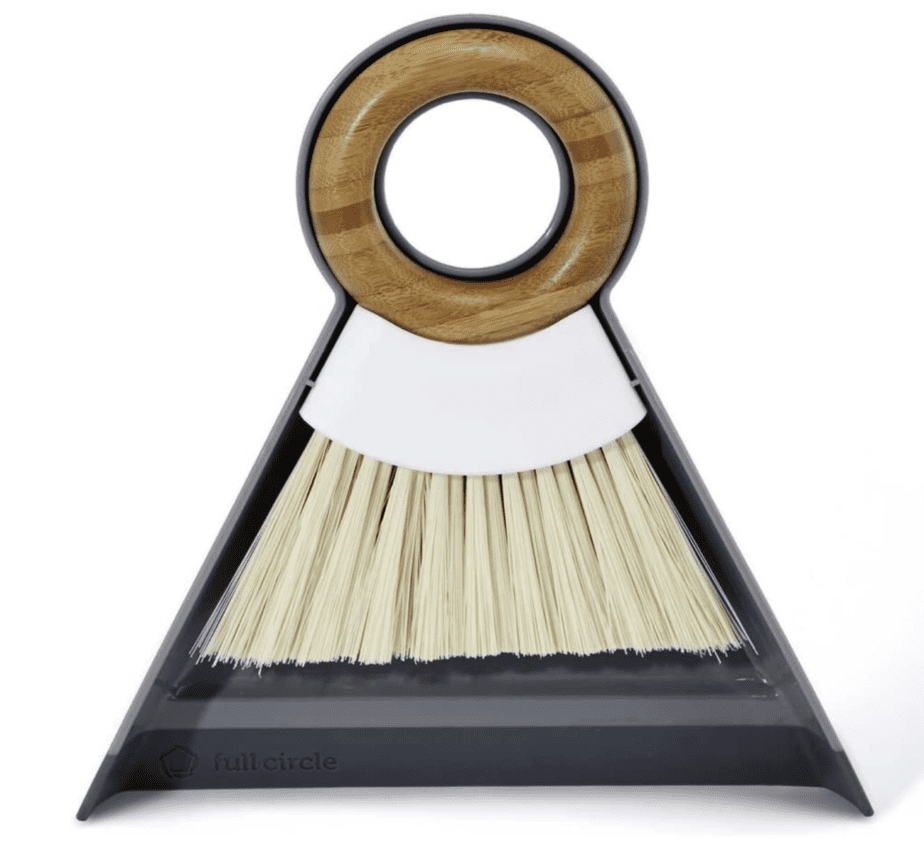 Why Pouring And Scooping Activities Are Great for Toddlers
As an ECE educator I get asked this a lot, what is my child actually learning from pouring and scooping. In short, I would say a lot! But I want to discuss what that means in detail.
Pouring and scooping activities support fine motor development in younger toddlers, Older toddlers benefit from pouring and scooping activities as it supports early math concepts ( less/ more). Activities that require toddlers to use eye and hand coordination are great for refining fine motor skills early.
It's also a form of sensory, depending on what you use for the activity, toddlers will get to explore the different textures of the containers and fillers used for this activity!
Pouring And Scooping Activity For Toddlers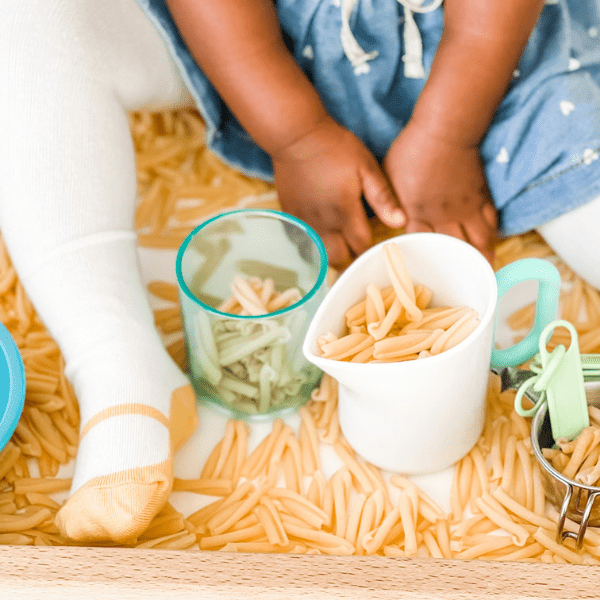 Related Post:
Everything You Need
Okay, here is a complete list of everything you would need in order to recreate this simple pouring and scooping station. Keep this activity simple and use things that you may already have on hand as well.
Pitcher & Cup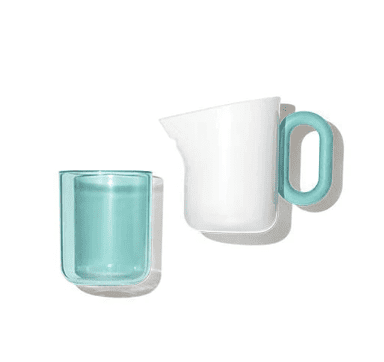 This particular cup and pitcher is from our Loevevry Realist Play Kit.
Strozzapreti Pasta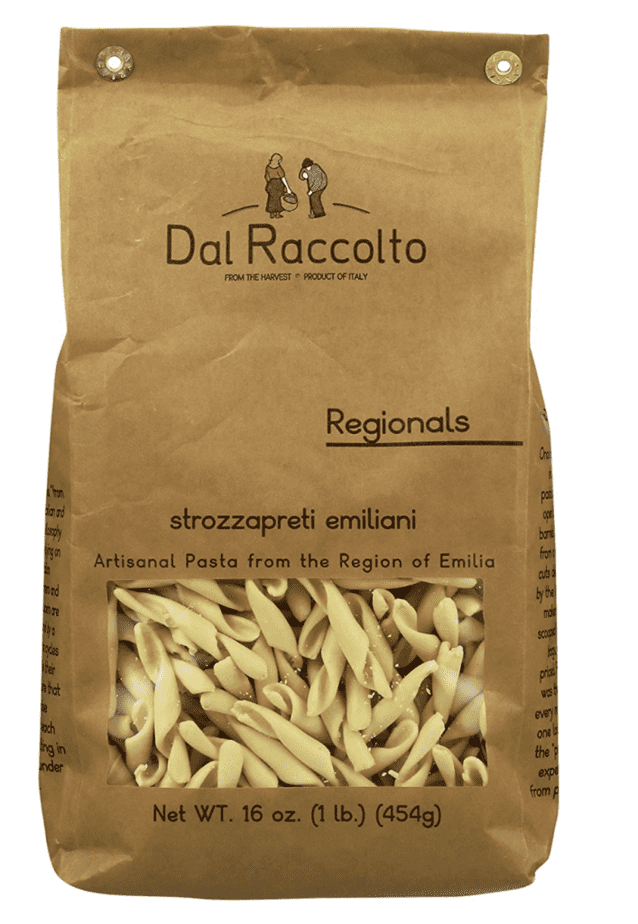 Any type of pasta would work for this activity, I used the strozzapreti pasta!
Plastic Serving Tray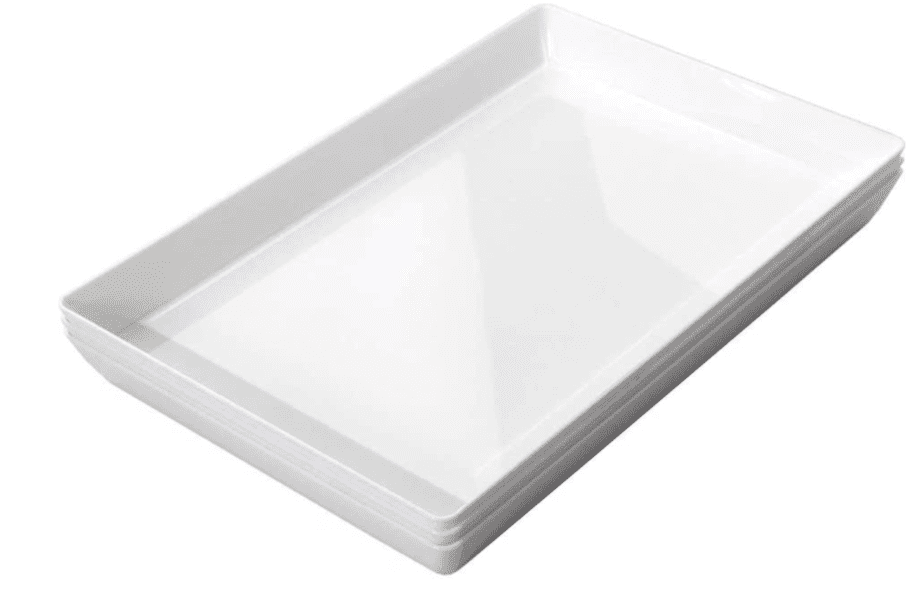 I love using plastic trays for activities like this, it helps keep the mess contained, and for easier cleanup after.
This Post Is About Simple Pouring And Scooping Activity For Toddlers