This post is about 9+ Best Ways To Tell Your Husband Your Pregnant
Did you find out you're pregnant? CONGRATULATIONS! Keep reading to see 9+ best ways to tell your husband you're expecting! Aside from family and friends, your husband is the most important person to share your pregnancy news with!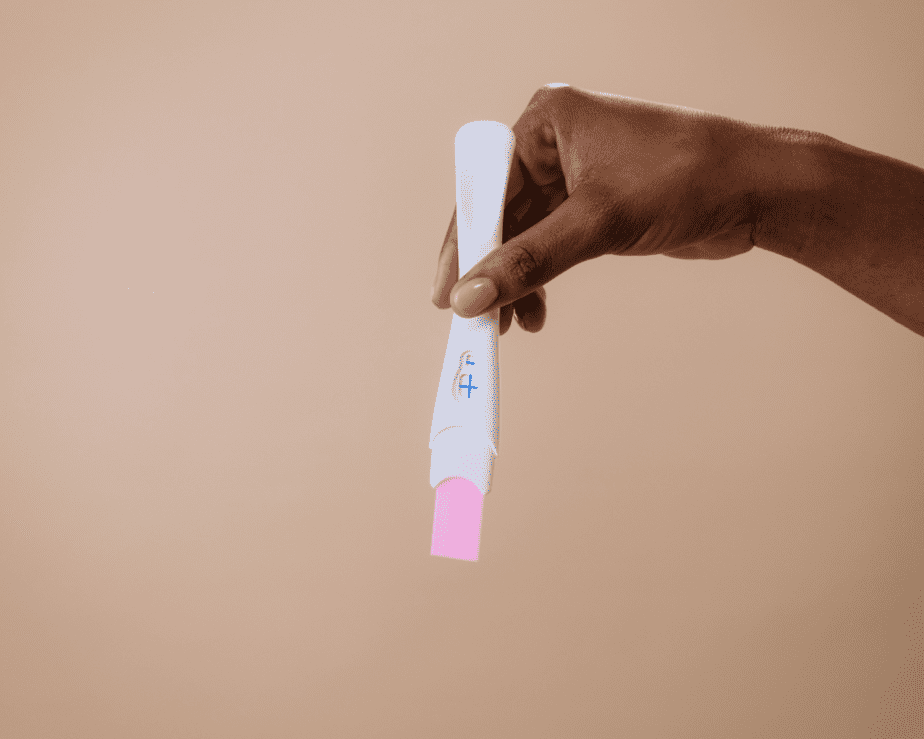 Affiliate Disclaimer: This post might contain affiliate links, meaning I receive a small commission if you purchase through my links at no additional cost!
Other Posts You May Love:
The Best Ways To Tell Your Husband Your Pregnant
Graphic T-shirt with a special message
Tell him with a book
A baby onesie with the big news on it
Hide the pregnancy test inside a shoe box
Say it with a personalized treat
Bake something special with a cute note attached
A Little game of hiding and seek
A Case of Booze ( Beer )
Handwritten Note
Matching Outfits for baby & Dad
1. Tell Him With A T-Shirt
Gifting your husband a t-shirt that spells out " I'm Pregnant" is a great way to break the news. My husband was gifted a shirt that said, " Take it easy on me. My wife is pregnant," and he wore this t-shirt every chance he got. I love this idea of telling hubby you are pregnant because it's something he can always wear and cherish!
2. Tell Your Husband, You Are Pregnant With A Good Book
You can never be too prepared for parenthood, So breaking the news with a great parenting book is a fantastic idea. There are so many great parenting books on the market. Find one that caters to dads or even first-time dads! Wrap the book up, and give him the best book he will ever receive.
3. Give Him A Onesie With A Special Message On It
it's never too early to start shopping for a baby! Online marketplaces like Etsy are great for finding onesies that announce the pregnancy. Find something cute and stylish, so he can wear his onesie in style once the baby arrives!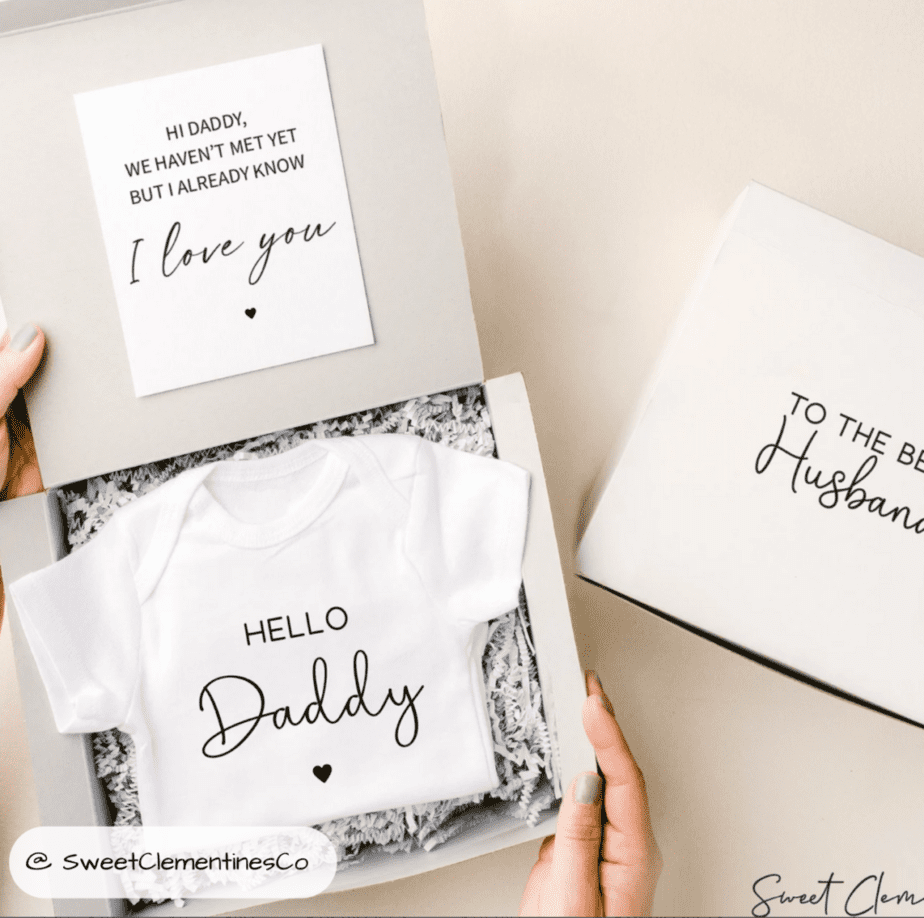 4. Hide The Pregnancy Test In a Shoe Box
Giving my husband a shoebox with a cute pair of baby shoes and my pregnancy test inside Is precisely what I did. He loved it, and so did I! This is another opportunity to go shopping for the baby, So find an adorable pair of shoes for her, hide your pregnancy test inside, and give this to your husband! Be sure to record his reaction to cherish for keepsakes!
5. Tell Your Husband, You are Pregnant With A Special Treat
There is nothing more satisfying than a delicious sweet treat! There are so many adorable pregnancy announcement cookie ideas online, so finding inspiration shouldn't be hard. This is a trending idea and something that I plan on doing for baby #2; shhh!!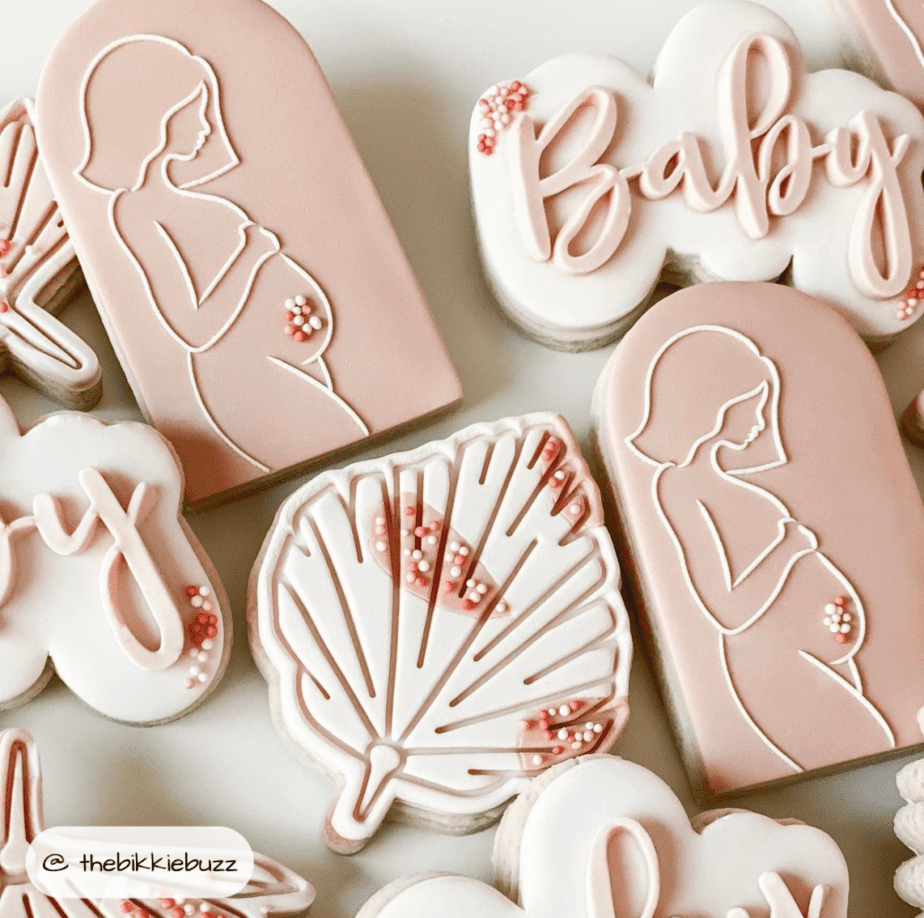 6. Bake 3 Cupcakes with A Special Note
Nothing says I'm pregnant, like baking three cupcakes and leaving a note next to the cupcakes that say "one + two = three." If you are not a baker, don't worry, you can grab a few cupcakes from your local supermart or bakery!
7. Hide Pregnancy Test
If you love a good game of hiding and seek, this idea is just for you! Find a place that you know your husband will go. This needs to be a place that he visits often. Trust me. You don't want to leave a pregnancy test sitting for more than a few hours. The results may read differently after time has passed.
8. Tell Your Husband, You are Pregnant With Some Booze
If you're looking to break the news while catering to your husband's love language, this is the idea for you! Grab his favorite booze and add a unique note saying, " drink up, daddy, your DD license expires. Enter the due date!
9. Tell Your Husband, You are Pregnant With A Handwritten Card
Get straight to the point with a special note! An online marketplace like Etsy is perfect for finding unique cards for pregnancy announcements. Most cards are instant downloads, so you can download them immediately instead of waiting for them to arrive in the mail.
10. Order Baby And Dad Matching Shirts
If you love matching outfits, this is the idea for you! Find your baby's first matching outfit that he and dad can wear once he arrives! There are so many options available; this is something that your husband will love and will be eager for the baby's arrival so they can sport their matching outfits.