Is your toddler currently obsessed with farm animals? We may be in the same boat, and I have the perfect activity for you!
Affiliate Disclaimer: This post might contain affiliate links, which means I receive a small commission if you purchase through my links, at no additional cost to you!
Estimated Read: 4 Minutes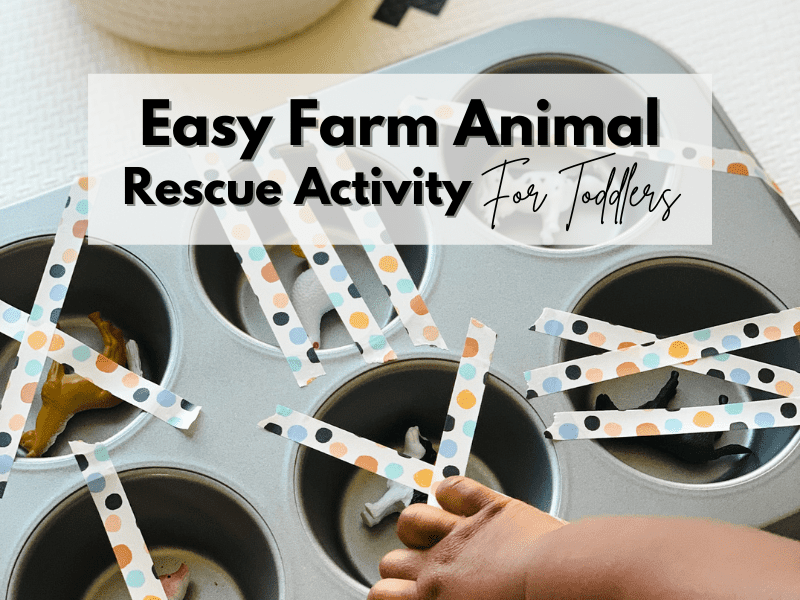 Other Posts You Will Love:
Fun Farm Animal Rescue Activity For Toddlers
Using some tape, a few farm animals, and a hard surface you can easily recreate this farm animal activity for Toddlers!
Introducing Toddlers To Animals
When introducing animals to toddlers, I like to start off by introducing farm animals first! Over the years I have found that teaching farm animals first is easier, and more fun for young toddlers.
Most of the time, toddlers become familiar with a few farm animals' sounds fairly quick, once that happens they are hooked, and eager to learn more!
Other Posts You Will Love: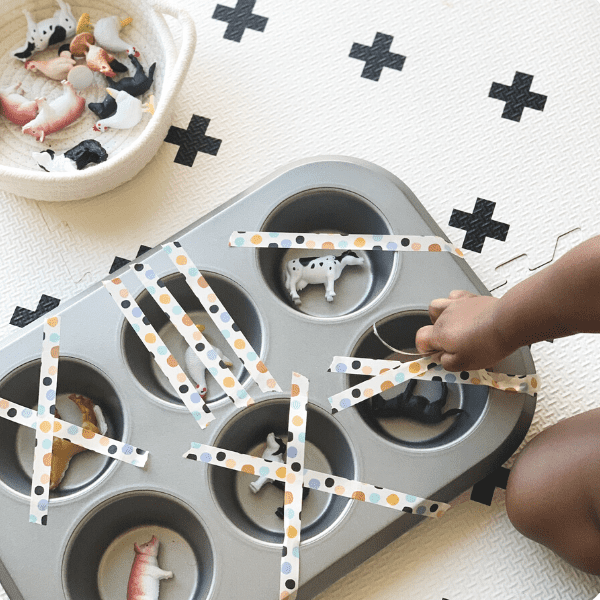 Setting This Activity Up
One of the things that I love most about this activity, is how simple and easy it is to set up. Start by setting this activity up in an area that is played the most. For me, I decided to set this activity up in my daughter's play area, on the glass sliding doors.
I found it easier to set this activity up during nap time. Initially, I tried setting this up during playtime, and it was a fail! Just as quick as I got the animals taped to the window, she would almost instantly snatch them down! Learn from my mistakes, set this up beforehand!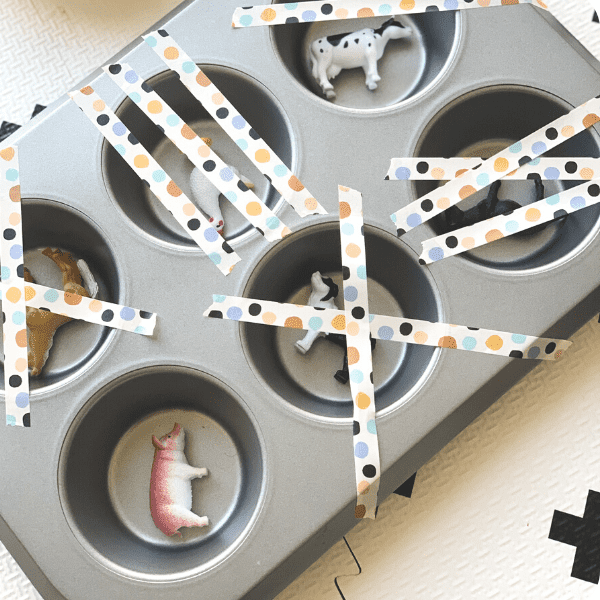 Supplies Needed For Activity
Farm Animals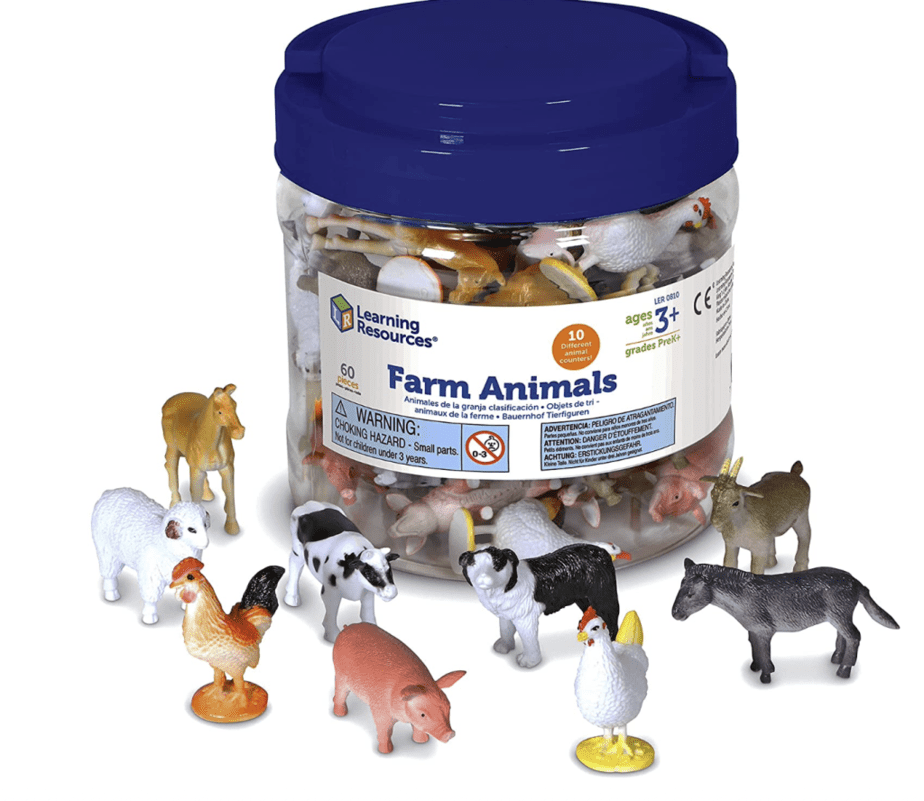 Washi Tape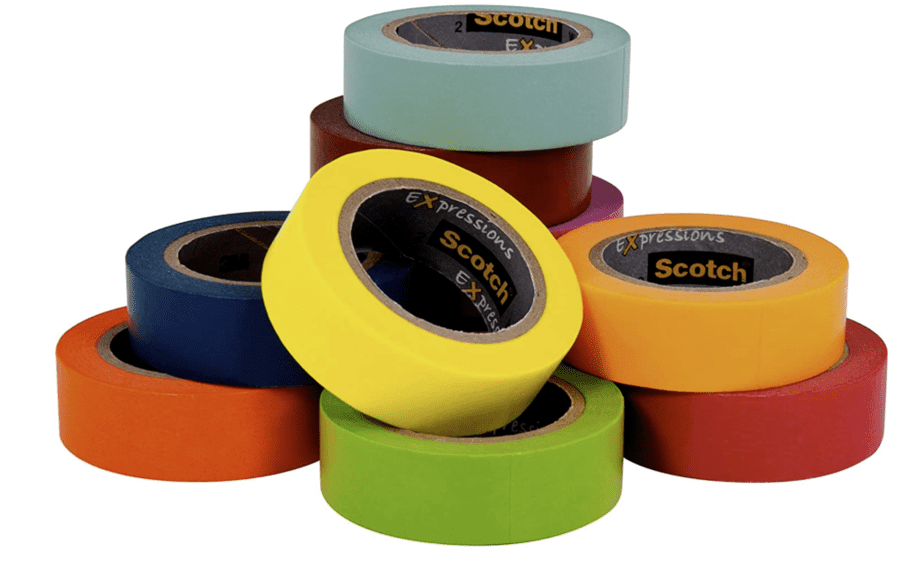 Small Basket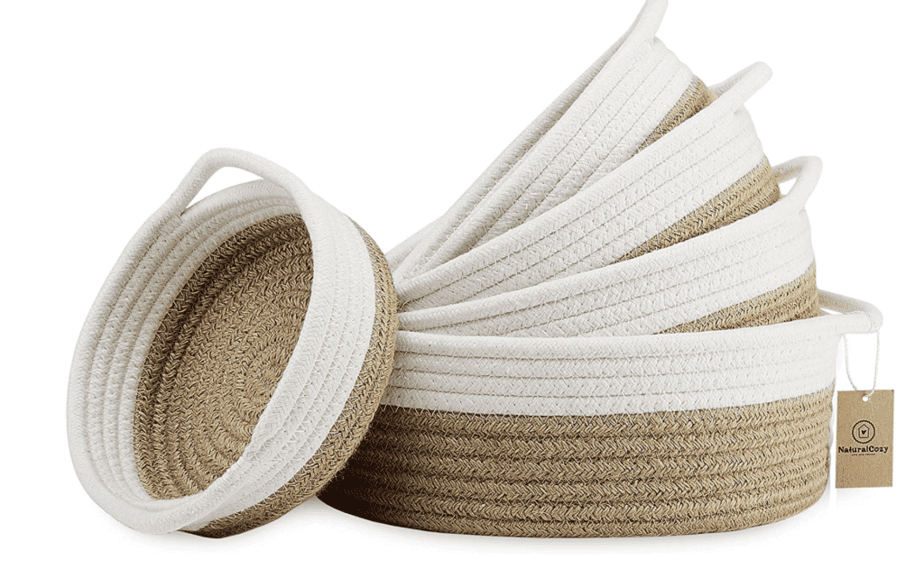 This Post Was AboutFun And Easy Farm Animal Activity For Toddlers.