Are you looking for the best Montessori finds on Amazon? Look no further, I have 9 of the best Montessori finds on Amazon!
Affiliate Disclaimer: This post might contain affiliate links, which means I receive a small commission if you purchase through my links, at no additional cost to you!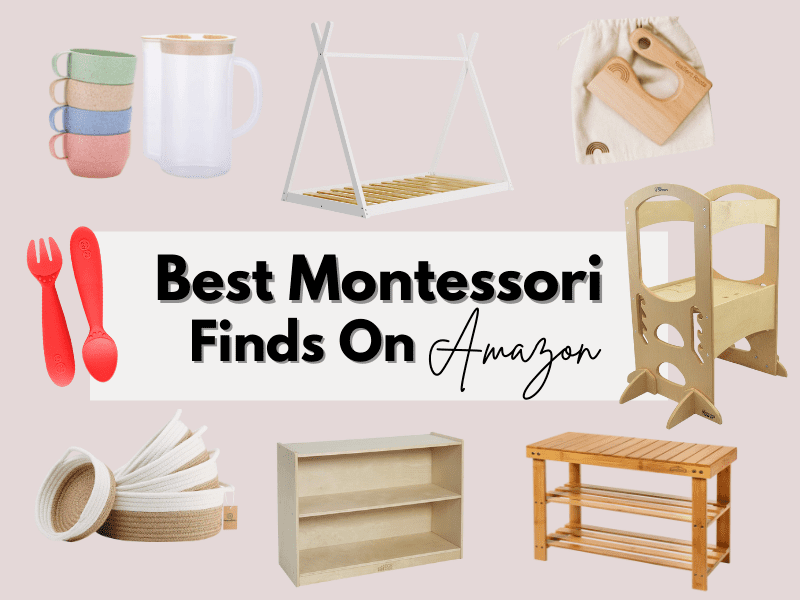 Estimated Read: 3 Minutes
Amazon seems to be the go-to place for many of us these days! With affordable prices and 2-day prime shipping on most items, this has become a staple online shop for many households.
I agree, all this online shopping has put a dent in our bank accounts, but trust me when I say you won't mind when you see these adorable Montessori finds on amazon!
Other Post You May Love:
9 Best Montessori Finds On Amazon
Let's face it, sometimes Montessori toys and supplies can be pretty expensive. You don't want to skimp on the quality, but you also don't want to empty out your savings account in the process. This list features the best Montessori finds on amazon that are affordable, and arrive at your doorstep fairly quickly!
1. Montessori Floor Bed
This floor bed is absolutely adorable. If you are familiar with the Montessori methods, then I'm sure you have already heard about the Montessori floor bed and the benefits of introducing a floor bed as early as birth!
Now that my daughter is a little older, and well into toddlerhood we are on the market for a Montessori floor bed that is safe and fits into her room aesthetics.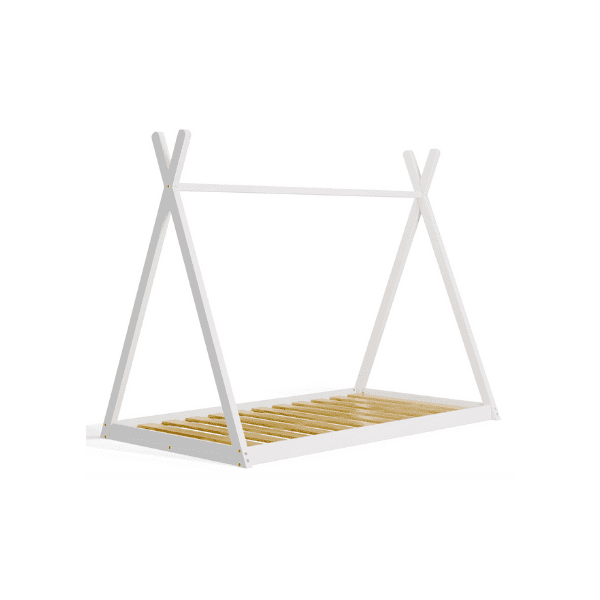 2. Montessori Wooden Knife
Montessori wooden knives are a great way to introduce practical life skills to young toddlers. Practical life is an important skill that is taught within the Montessori method, being able to help with snack prep and meal prep is a part of practical life skills.
This knife is perfect for cutting bananas, avocadoes, and so much more! We love our Montessori wooden knife!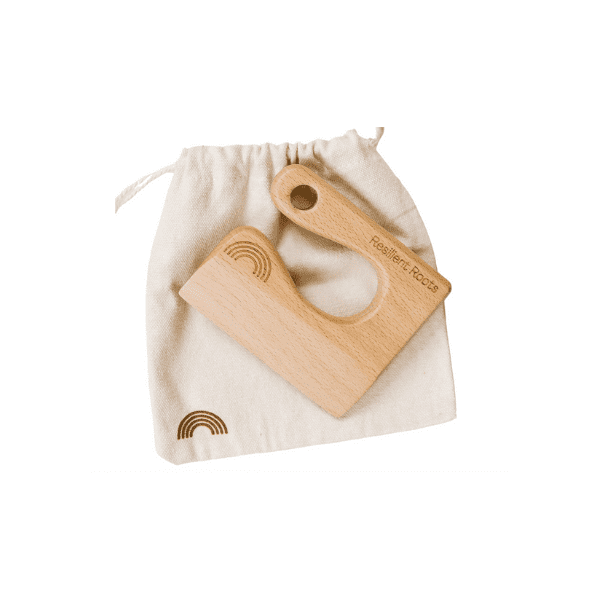 Other Post You May Love:
3. Tray & Baskets
Montessori play calls for open shelves with toys being placed inside baskets or trays. If you already have a Montessori shelf then you will definitely want some baskets for easy toy rotation and set up.
Having baskets is also great for organizing toys that have smaller pieces. Having baskets to place smaller toys in makes it easier for toddlers to access their toys on a day-to-day basis.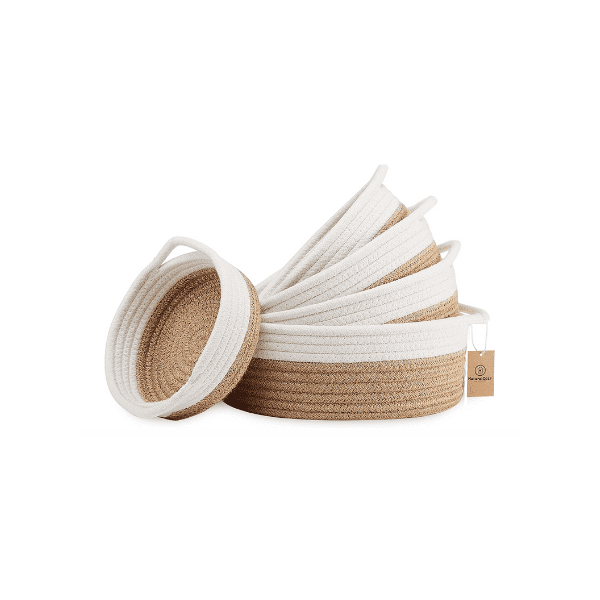 4. 3 tier Shoe Rack & Bench
As toddlers get closer to the age of two they may become more interested in getting themselves dressed, and putting on their shoes. Known as practical life skills in the Montessori world.
Having a small shoe rack at the entry point of your home is a great place to store all those tiny little shoes. It also helps with teaching toddlers how to put their things back in their designated space once they return home.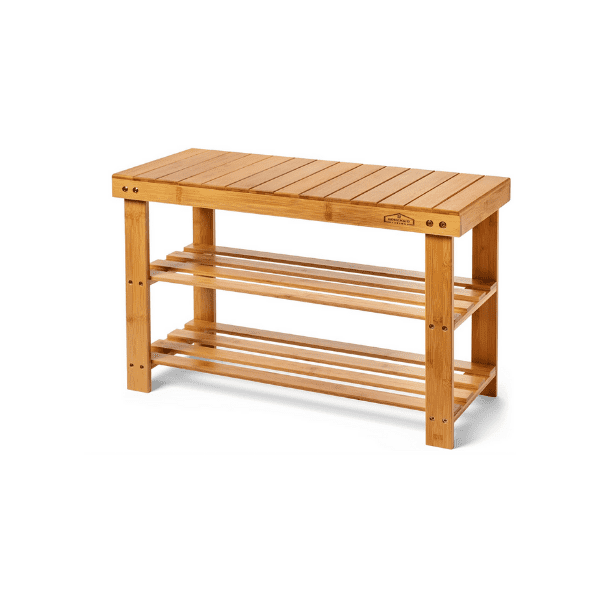 Other Post You May Love:
5. Hanging Armoire Closet
What I love the most about toddlerhood is seeing my toddler gain more self-awareness and independence. Having a designated space in her room, for her to pick out clothes for the day is an important part of our routine.
I love that this armoire closet has a place for every little accessory you can think of! Shoes, hats, dresses, and even a hook on the side. It also features a mirror on the opposite side which I can't get over!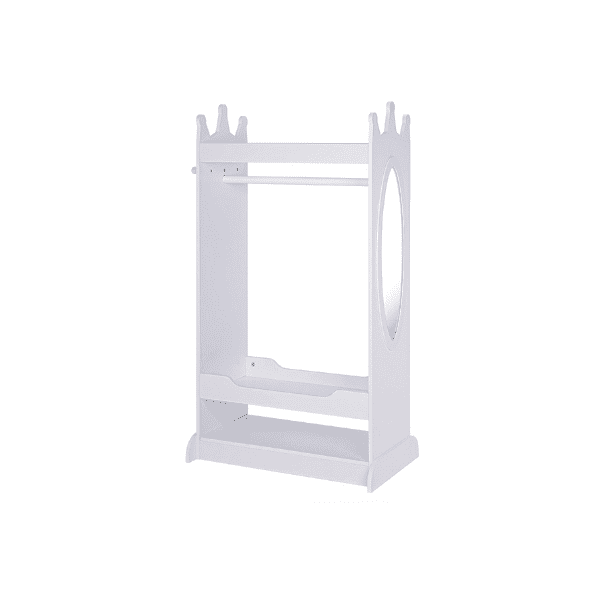 6. Montessori Birch Shelf
One of the best things that I did for my daughter's play area is add an open shelf to display all of her learning toys.
Having a shelf aligns with the Montessori method of creating a clutter-free environment for toddlers. It's important for toys to be displayed in a way that allows your toddler easily access whichever activity they are interested in at the moment. You only want to display a handful of activities at a time which is why Montessori shelves are ideal in a Montessori environment.
This shelf is made of birch which is high quality and super sturdy!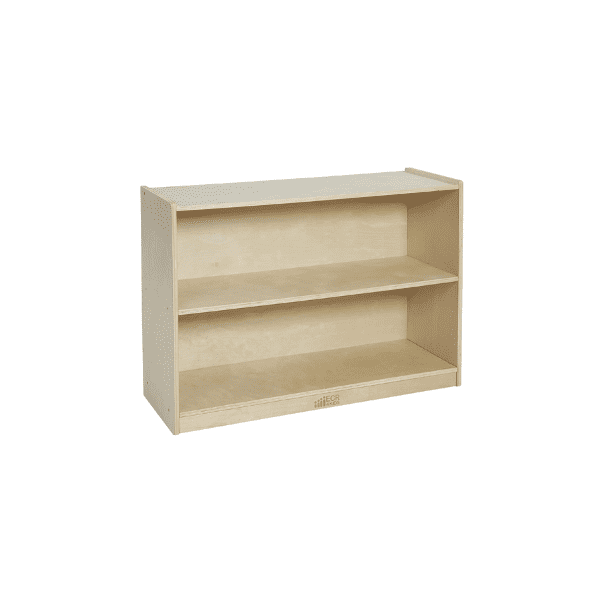 7. EZPZ Mini Sppon & Fork Set
I unintentionally started my daughter on the baby-led weaning method! I am super glad that I did because she really enjoys feeding herself, and exploring different types of foods and textures.
Im a huge fan of all things EZPZ, and these spoons are hands down the best utensils I have used for her. The texture(Silicone) of these spoons makes it easy for her to grip even when things get a little messy!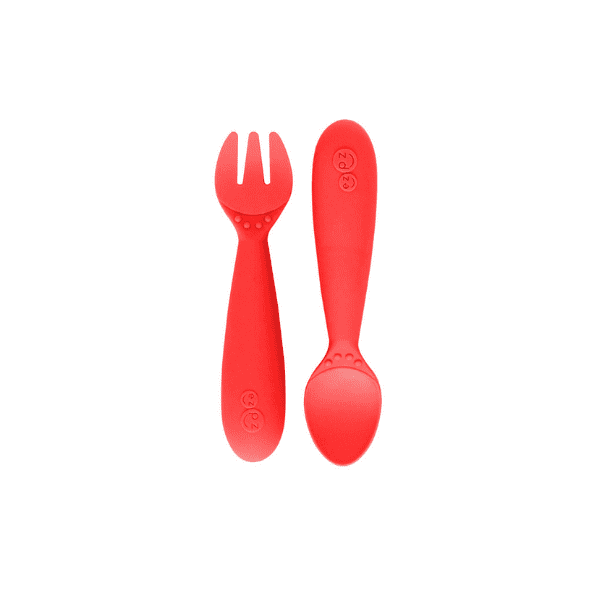 Other Post You May Love:
8. Wheat Straw Kettle Set
Im a huge fan of introducing open cups to babies and toddlers early. Early on I didn't want to introduce glass or ceramic cups just yet, as Afia ( my daughter) was still learning how to handle a cup and would sometimes drop it.
So these wheat straw cups have been amazing! Once she mastered holding and drinking from an open cup, we later moved on to glass and ceramic, and even metal!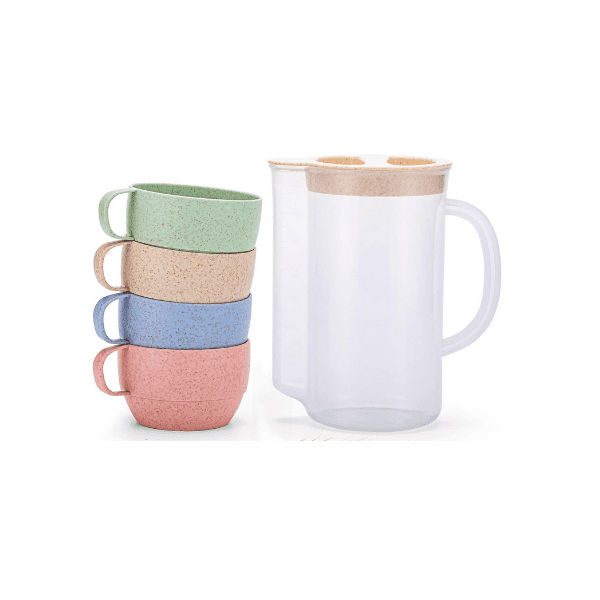 9. Little Partners Learning Tower
I could go on for days about how much we love our learning tower! I introduced a learning tower at around 15 months, and we have used it every single day since.
Learning towers are great for toddlers who like to help out in the kitchen with meals, and even with doing the dishes. We literally use our learning tower for meal prep and even activities at the kitchen sink! The best purchase so far!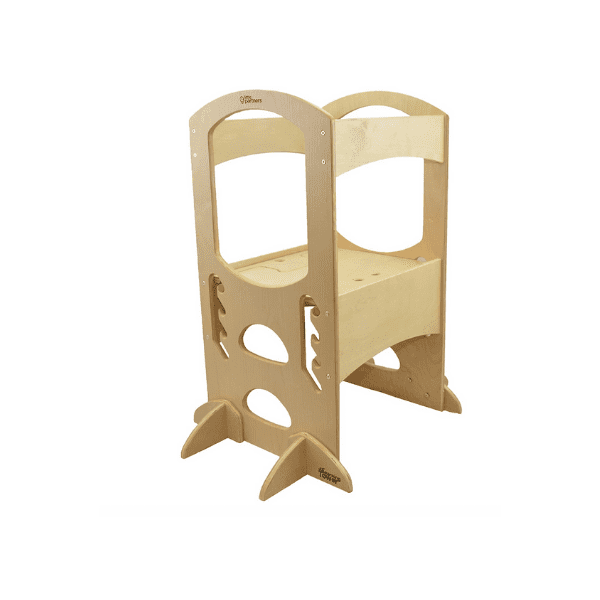 10. Lovevery Block Set
I can not rave enough about the block set from lovevery! I LOVE it, and so does my daughter! If you are not familiar with lovevery, they are a toy subscription company that specializes in delivering high-quality Montessori-inspired play kits to monthly subscribers.
I have been a monthly subscriber of their play kits since my daughter was 3 months old. So when they came out with the block set, I didn't think twice about purchasing this for my daughter.
What I love most about the block set is that it's a high-quality material, and offers over 20 different activity ideas for toddlers to do as they get older!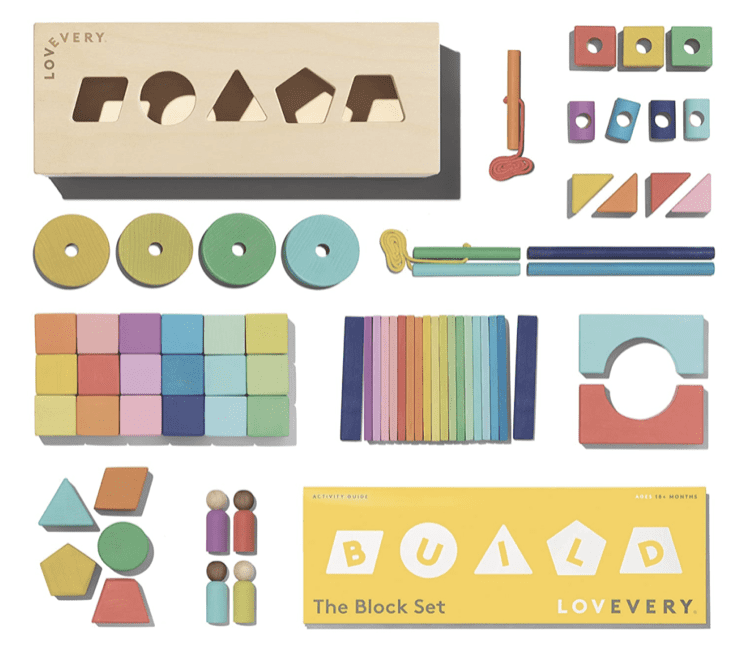 Other Post You May Love:
This post was all about the best Montessori finds on Amazon!