As an early childhood educator, I have read almost every children's book. At least, I think I have! When teaching your little ones their letters, adding alphabet books is a great way to do so. Here are 11 of The Best Alphabet Books!
This Post is about 11 Best Alphabet Books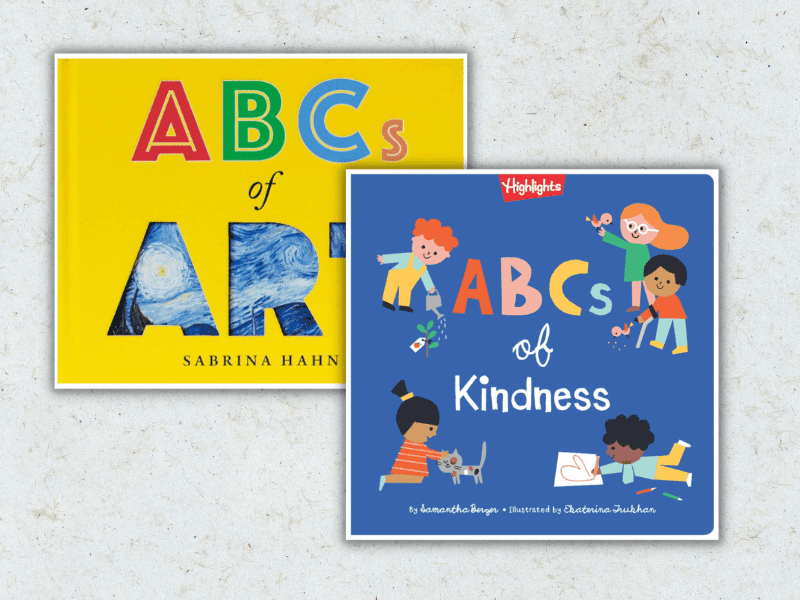 Affiliate Disclaimer: This post may contain affiliate links, which means I receive a small commission if you purchase through my links at no additional cost!
Is your little one interested in the alphabet? adding books and activities encouraging letter recognition is a great start in teaching littles their alphabet. Here are 11 of the Best Alphabet Books!
The books selected are ones that I have read over the years to my students and my littles at home. These books are really simple, engaging, and written well. Not all books are created equal some children's books can be confusing. I always look for books that are easy to read, make sense, and are easy to follow.
When To Teach Toddlers The Alphabet?
Im sure you have heard the saying that every child is different, and that saying holds true. Children do learn and develop at their own pace. As an early childhood educator, I have seen children as young as 1 learn to recognize some letters. I've even seen some 2-year-olds who know all the letters.
This doesn't mean your child needs to know the alphabet by age 1! Most children don't start recognizing some letters until 2 and don't expect them to have it mastered just yet. By 3, they may have most of them down or know them all.
It's important to follow your child's lead; if they show interest in learning more, try offering more activities and books that encourage letter recognition.
11 Best Alphabet Books For Littles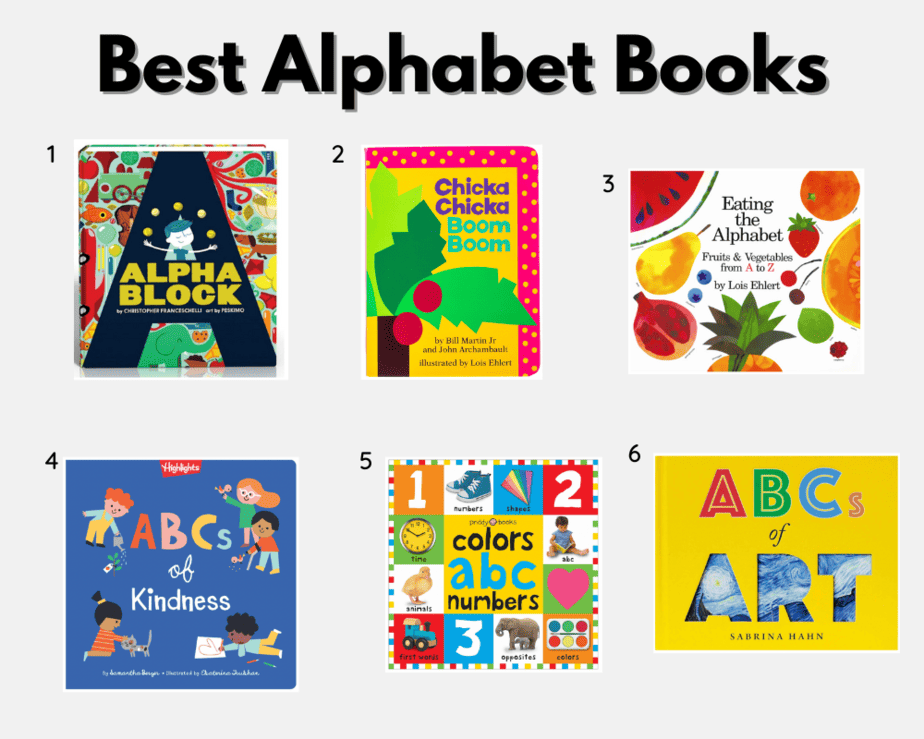 Other Posts You Will Love: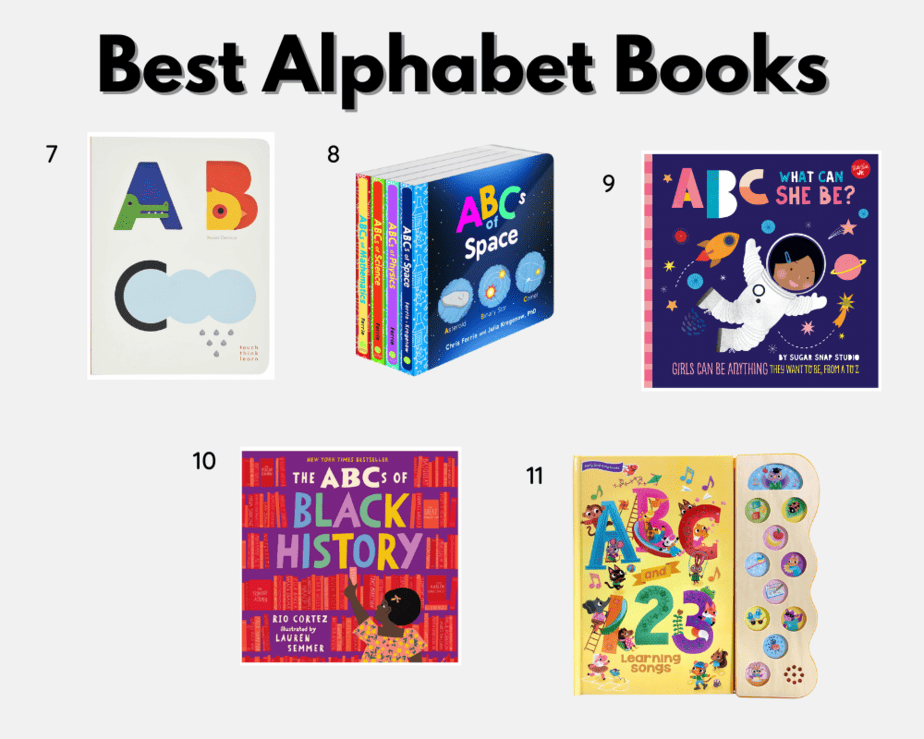 Other Posts You May Love:
This Post Is About 11 Best Alphabet Books