This Post Is About 41+ Pregnancy Announcement Captions.
Are you looking for pregnancy announcement captions to use on social media? 41+ pregnancy announcement captions are perfect for announcing the big news! If you haven't already, now is the time to grab your phone and take pictures of your adorable growing bump!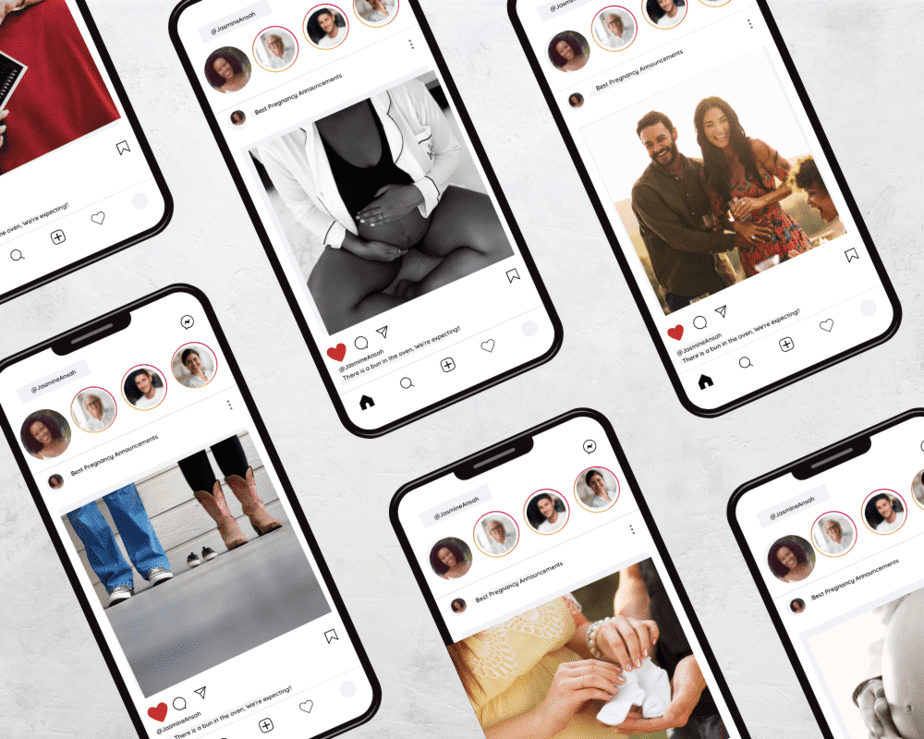 Affiliate Disclaimer: This post might contain affiliate links, meaning I receive a small commission if you purchase through my links at no additional cost!
Funny & Clever Pregnancy Announcement Captions
I grow humans; what's your superpower?
There's a bun in the oven. Bake at 98 degrees until ( insert due date)
We're going to need a bigger car!
Cats out the bag, we're expecting ( due date )
Nothing like a brand new pair of genes we're expecting!
Always use protection unless you want a baby.
Bun in the oven, burgers on the grill.
I got a bump; I wonder why?
Love makes the belly grow rounder!
Next year, we are excited to enjoy our best tax deduction yet!
Adding a new little pumpkin to the patch!
Not fat…just PREGNANT!
Can someone tell me how this happened?
We have been cooking up something.
Naptime will be the new happy hour.
I won't be drinking, smoking, or eating raw meat for several months!
I Declare Pregnancy!
Keep Calm; A baby is coming!
A baby has entered the group chat!
Product of Quarantine & Chill
Always read the fine print! I'm pregnant!
Not the flu, Baby #2 Due ( Insert Month & Year)
You can stop asking when we're going to have a baby now.
OTHER POSTS YOU MAY LOVE:
Most Popular Pregnancy Announcement Captions
It looks like Netflix and chill went too far.
The best is yet to come!
You + Me = Three
First came love, then came you!
The best is yet to come ( due date )
An adventure is about to begin.
It might be a baby bump, might be a burrito.
It's Poppin!
Say hello to my little friend.
Next stop; delivery
Baby ( Last Name) Is on the way!
Oh, Baby! We're having a baby.
Have you heard the buzz? Our little honey bee is arriving ( Season + Year )
Soon to be – family of (#)
We made a wish, and it came true!
Our greatest dream has finally come true, (Season) Baby
Little Bundle Loading…
Our littlest member is coming ( month )
Shit just got real!
Song-Inspired Pregnancy Announcement Captions
We love big bumps, and we can not lie.
Oh my god, Becky, look at that bump!
My bump, my bump, my lovely baby bump.
It was all a dream – Biggie.
The best is yet to come – Frank Sinatra.
I wish that I could have this moment for life – Nicki Minaj
Nothing can stop me, im all the way up – Fat Joe & Remy Ma
This Post Was About 41+ Pregnancy Announcement Captions!