Are you interested in finding more ways to use the ball run from Lovevery babbler play kits? I have 5 fun ways for you to use the ball run from the babbler kit.
Affiliate Disclaimer: This post might contain affiliate links, which means I receive a small commission if you purchase through my links, at no additional cost to you!
Estimated Read Time: 4 Minutes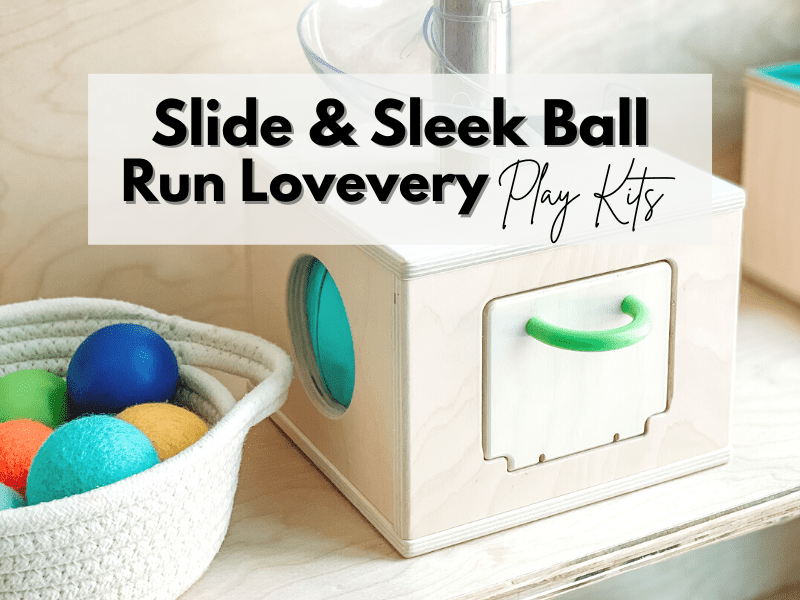 The slide & Sleek Ball Run Babbler Play Kit
The slide and sleek ball run from the babbler play kit is a crowd favorite. This fun toy features a curved slide that balls slide down and into a wooden box. The wooden box has 4 different openings for children to get the balls out. This toy is great for teaching object permanence and we love it!
What are Lovevery Play Kits
Lovevery play kits are a monthly subscription service of Montessori-inspired toys that pair with your child's current developmental milestones. The play kits are for ages newborns up until 3 years of age and are sent out according to your child's current age.
Each month you receive a box of curated toys that are developmentally appropriate for your child's age. Which honestly takes the guesswork out of trying to find the right toys for your child's developing mind.
The toys featured in each box are sustainability sourced, and most importantly toxic-free!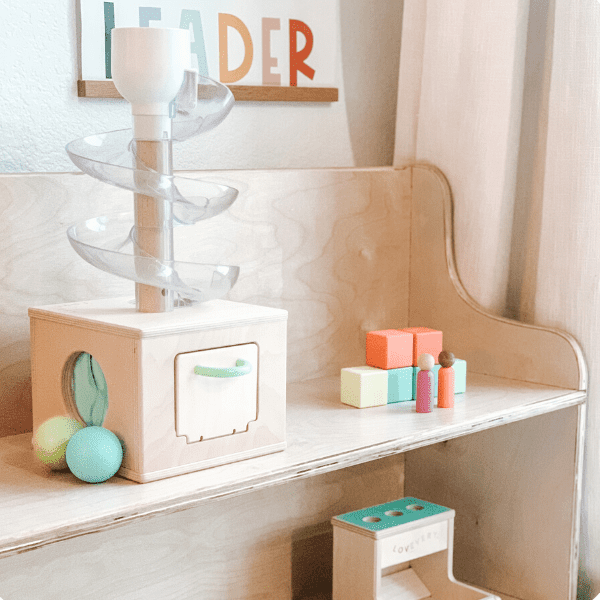 Other Post You May Love:
Are Lovevery Play Kits Actually Worth It?
In short yes, As a mom and former preschool teacher I enjoy receiving my lovevery play kits in the mail every 3 months!
Speaking as an early childhood advocate, it's important to offer children different experiences, and activities that promote development. What I love most about lovevery play kits is that I don't have to spend hours searching for the best toys for my daughter's developmental needs.
Lovevery understands what children need, and at what age!
Can You Buy Indivual Lovevery Items?
Lovevery does offer a collection of stand-alone products that you can buy individually. However, you are not able to buy the toys featured in the play kits individually.
Individual Items From Lovevery
5 Fun Ways to use The Slide & Sleek Ball Run For The Babbler Play Kit
Here are 5 fun ideas you can try with your toddler's slide and sleek ball run from lovevery. With a small basket try adding these toys next to the slide and sleek ball run!
Cars
Balls
Buttons
Pasta
Peg Blocks
Other Post You May Love:
This Blog Post Was About 5 Fun Ways To Use The Slide and Sleek Ball Run From Lovevery