Is your little one showing interest in learning about colors? If so, this is the post for you! Here are the best color activities for toddlers I have used as an early childhood educator.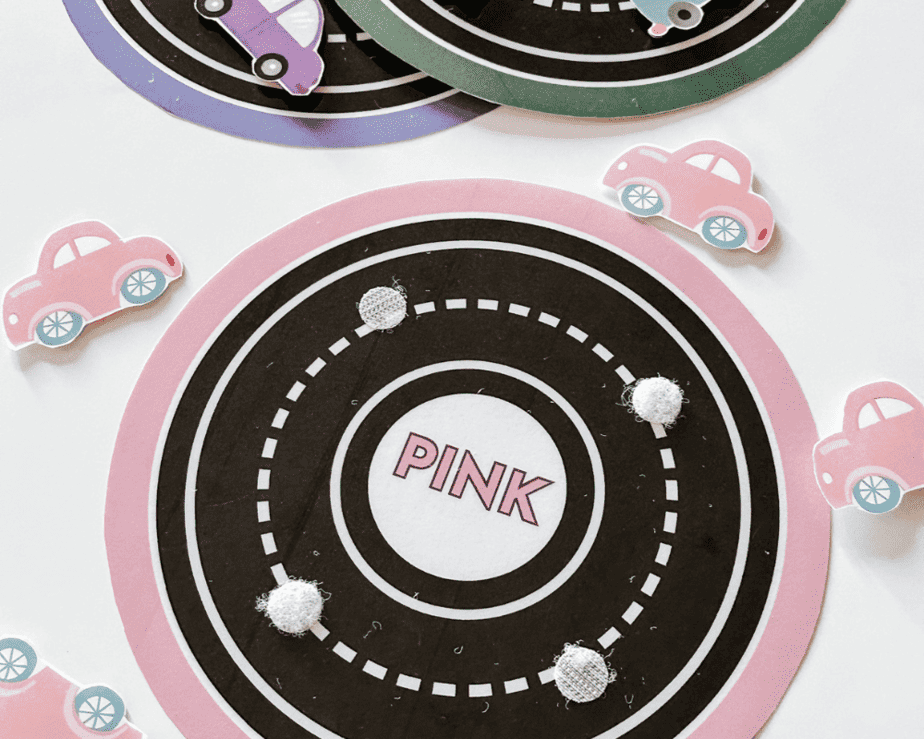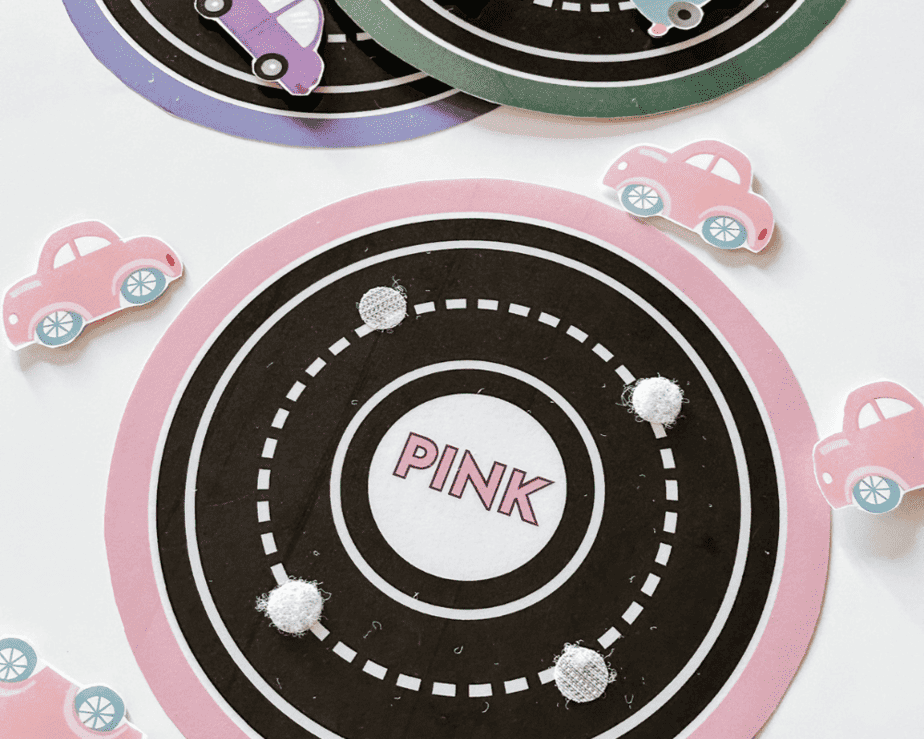 Affiliate Disclaimer: This post may contain affiliate links, which means I receive a small commission if you purchase through my links at no additional cost!
How Do You Teach Colors To Toddlers
Teaching toddlers their colors is pretty simple, especially if they are already interested in learning their colors.
Like any new skill, it's important to offer activities that encourage that new skill and, most importantly, be consistent with daily exposure to the new skill you are trying to teach your toddler.
You could also start off with just a few colors at a time. Only adding more colors as they master the previous ones.
Other Posts You May Love:
The Best Color Activities For Toddlers
I have taught colors to many toddlers and have done so with many different activities. These are a few of my favorite activities that I have used repeatedly.
1. Color Matching Car Wheel
This activity is a fun interactive car wheel activity. The objective is to match the cars with the correct color wheel. This activity encourages fine motor skill practice and color identification as well. The objective of this activity is for toddlers to match the correct car on the correct car wheel.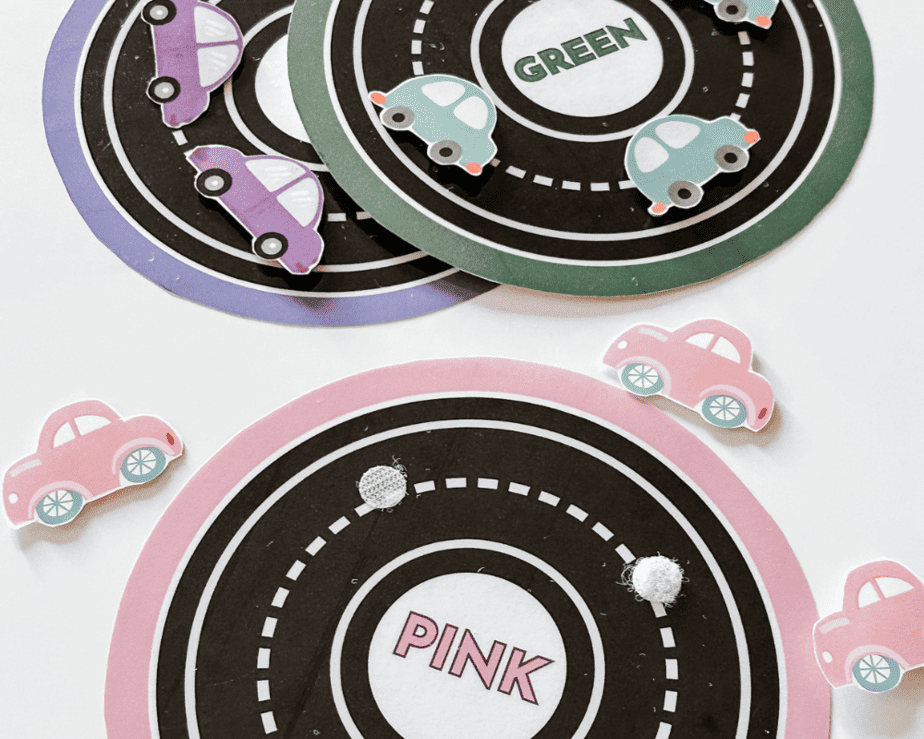 2. Sorting Wooden Rings | Lakeshore Learning
One of my favorite educational brands is lakeshore learning. They offer educational toys that are of great quality. I love this color ring set from lakeshore learning. It's great for color recognition and fine motor skill practice. I introduced this toy to my daughter when she was closer to 2; she loves it! The objective of this activity is for toddlers to match the wooden ring with the correct peg.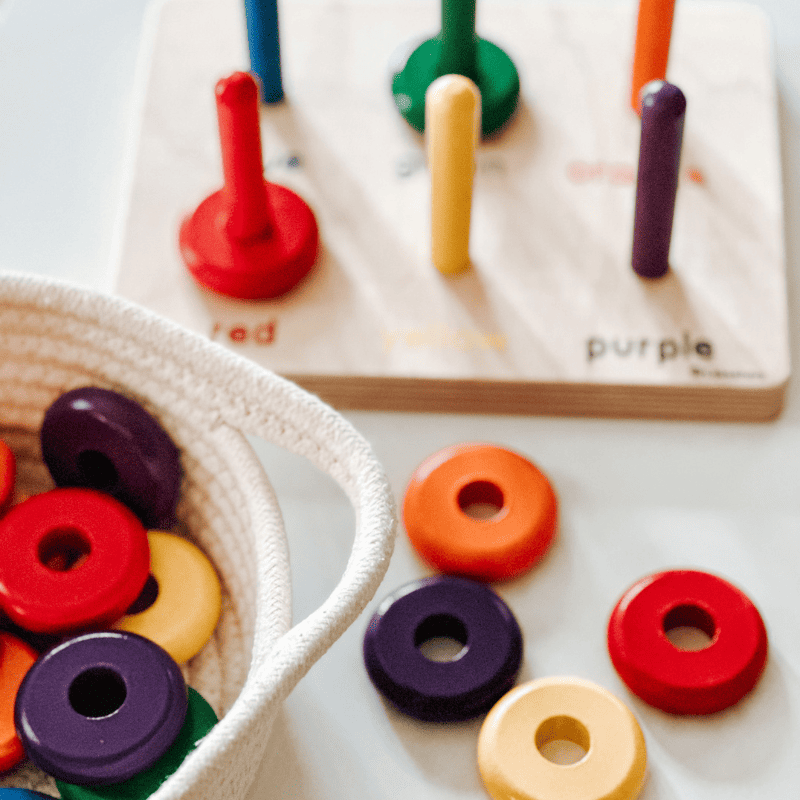 3. Sorting Play Food | Learning Resources
Another great activity for toddlers, this particular set used in the photo, is from learning resources. However, if you have play food and a few containers you could label, you could easily recreate this activity. This activity aims to put the food into the correct container according to its color.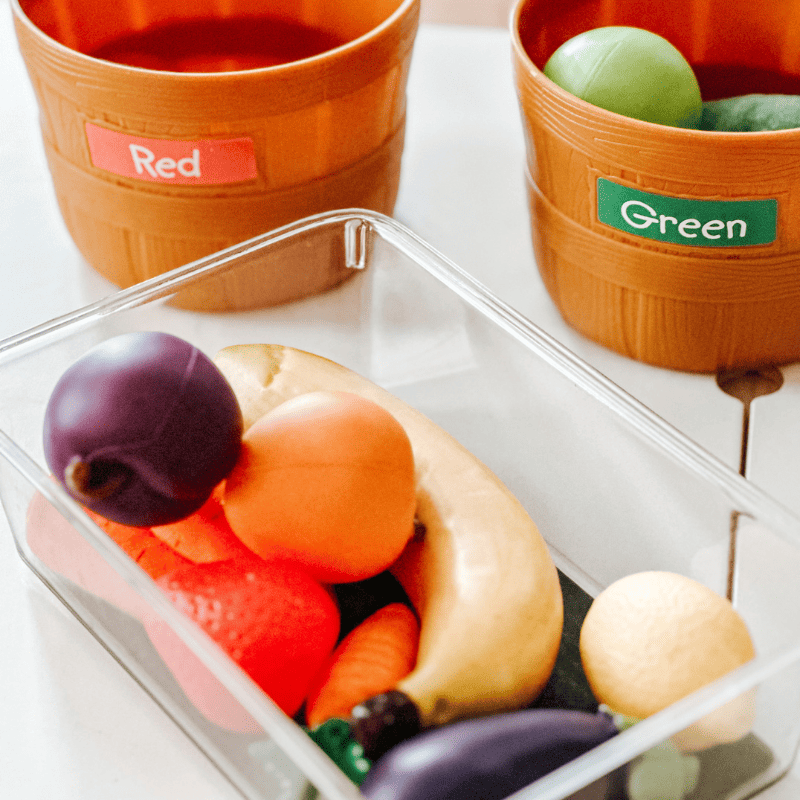 4. Color Match Cards
A great activity that will help with color identification. This activity is also great for fine motor practice with the small clothespins. This activity aims to use the clothespin and pick the correct matching color at the bottom of the card.