Are you looking for safe and simple cutting activists for toddlers? If so, this is the post for you. I share with you the best type of scissors for toddlers and some of my favorite cutting activities for toddlers as an Early childhood Educator!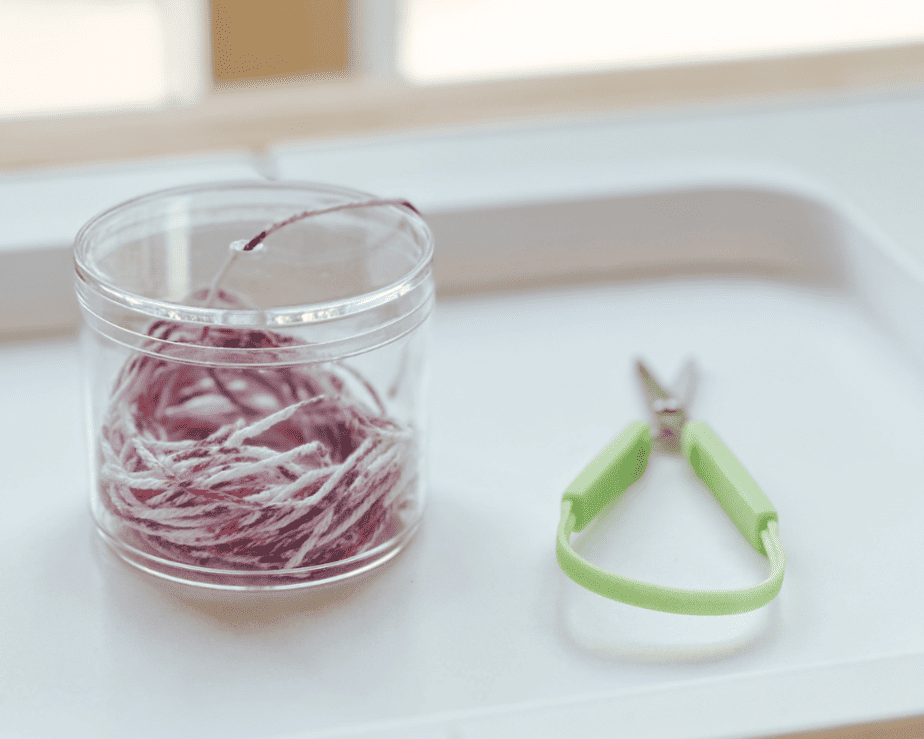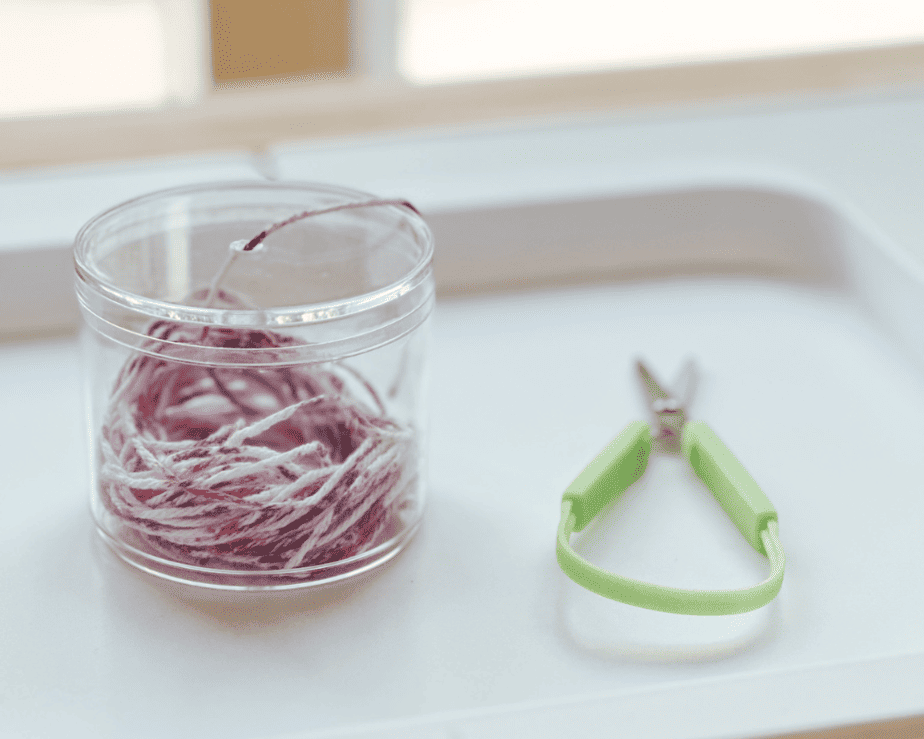 Affiliate Disclaimer: This post may contain affiliate links, which means I receive a small commission if you purchase through my links at no additional cost!
Benefits Of Cutting Activities For Toddlers
Cutting activities have a lot of benefits for toddlers. Here are a few benefits of cutting activities;
Encourages fine motor skill development
Strengthens hand muscle movement
Promotes hand to hand Coordination
Encourages eye-to-hand coordination
Grasp Pattern
Encourages focus & attention
Safe Scissors For Toddlers | My Top Picks
The first important step in introducing cutting activities is having the correct scissors for toddlers. Over the years, I have used countless scissor brands and styles. Here are my top safe picks for small hands!
Crayola My First Safety Scissors
Perfect for toddlers 36m+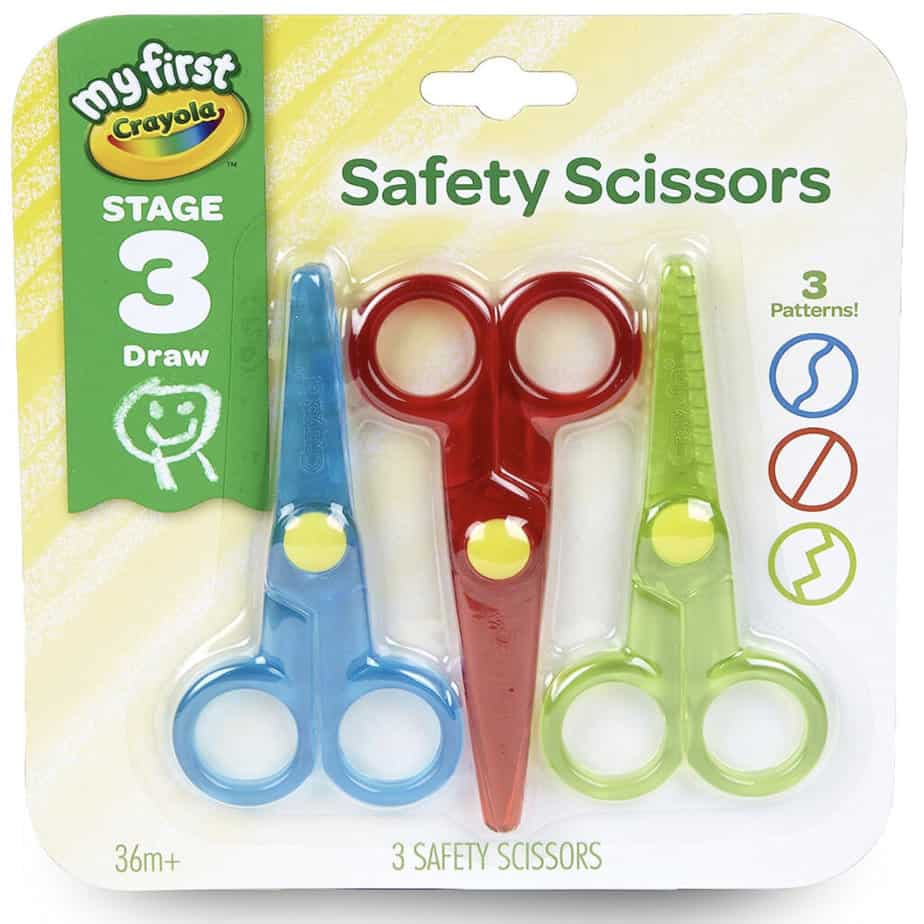 Lovestown Traning Scissors
For Ages 3+ and up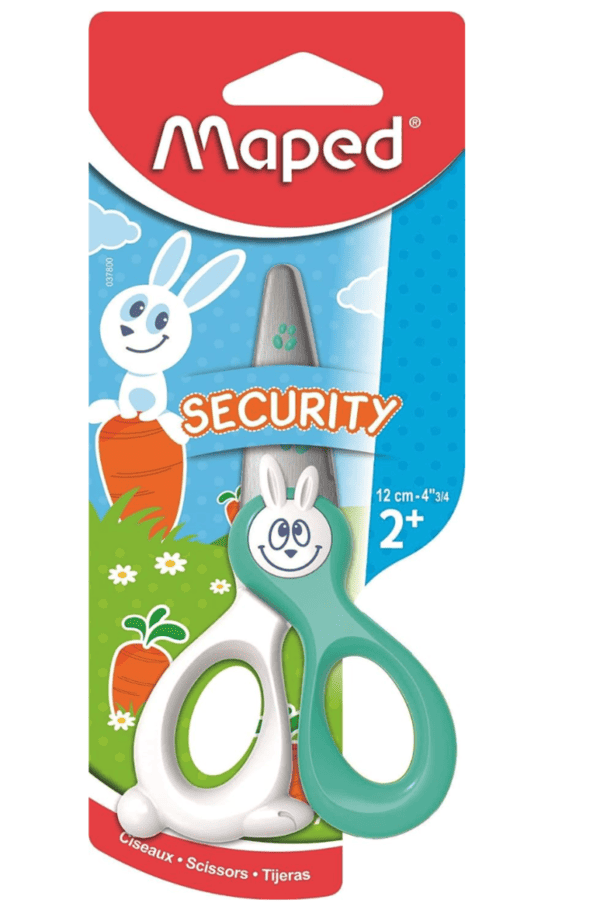 Mini Loop Scissors For Children
For ages 3+ and up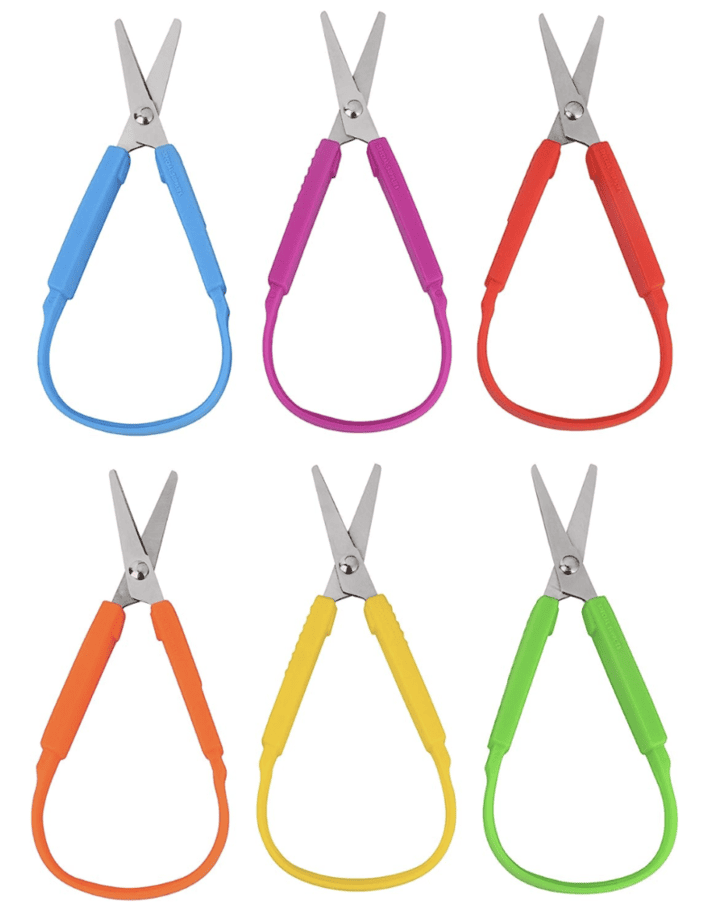 4 Safe Cutting Activities For Toddlers
I'm all for teaching toddlers to cut, but I'm also an advocate for making sure the cutting activity is safe and developmentally appropriate for toddlers. Here are my favorite cutting activities for toddlers!
1. Cutting Yarn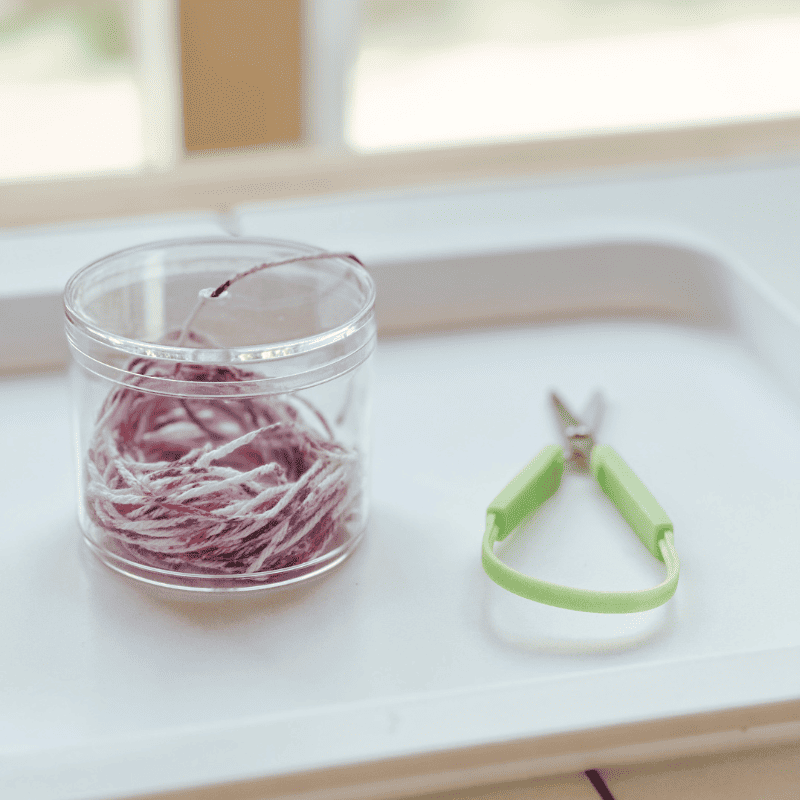 One of the easiest ways to introduce toddlers to cutting activities is using yarn. I love this activity because it's easy for toddlers to handle when first learning to use scissors. You only need yarn, a small jar, and scissors for your toddler.
2. Cutting Plain Paper Tray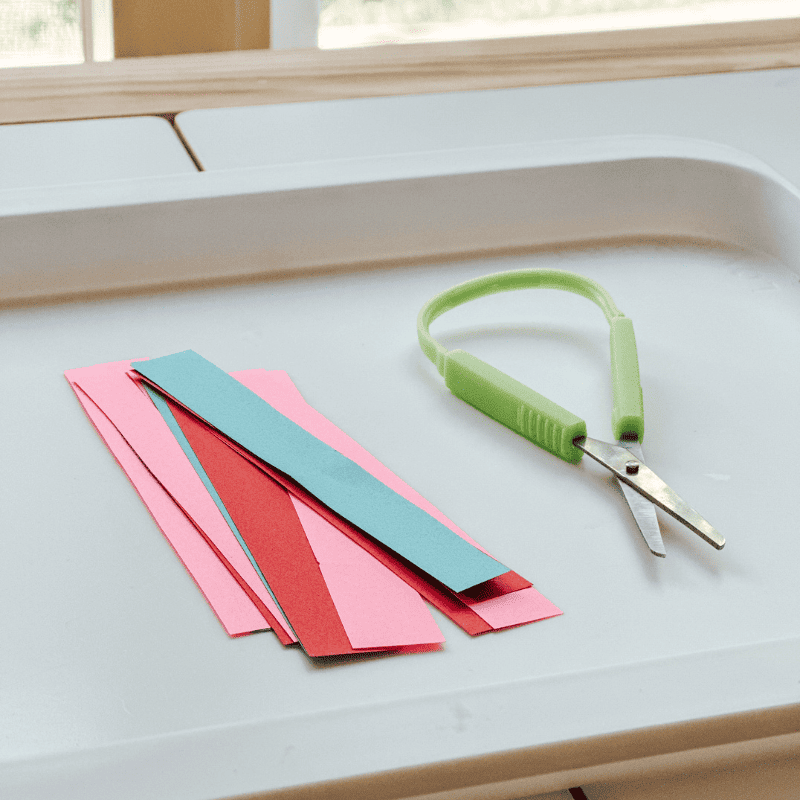 If you're familiar with the Montessori method, you may have seen a similar clear tray setup to this one. A simple activity to try with toddlers learning to cut. With one small strip of paper, scissors, and a tray.
3. Cut Along The Lines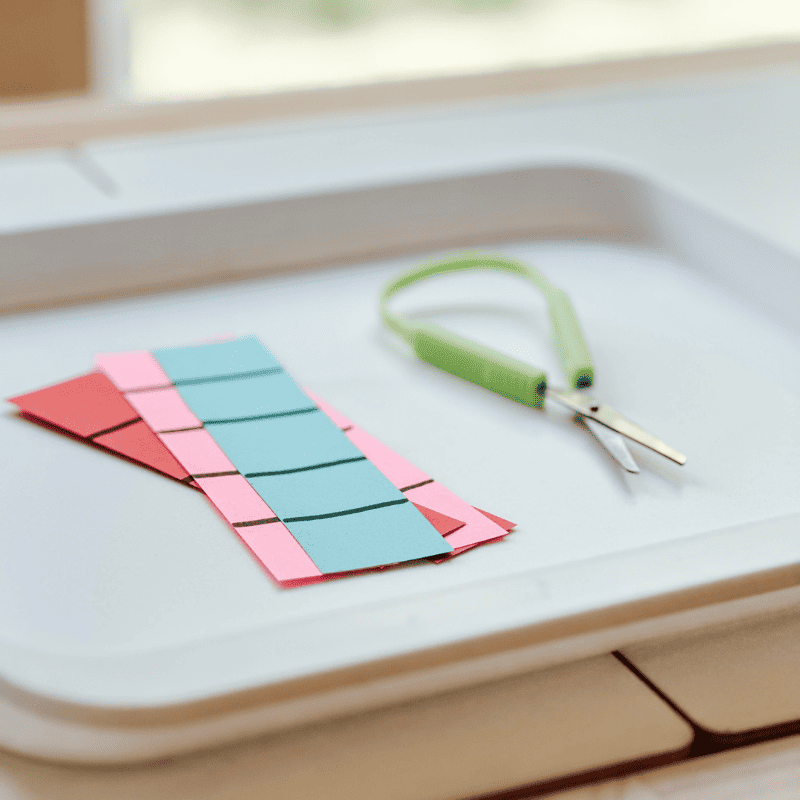 A little more advanced, for toddlers with some cutting experience, this may be the perfect activity to challenge their cutting skills. This requires focus and eye-to-hand coordination in order to cut along the lines on the paper.
4. Cutting Playdough Strips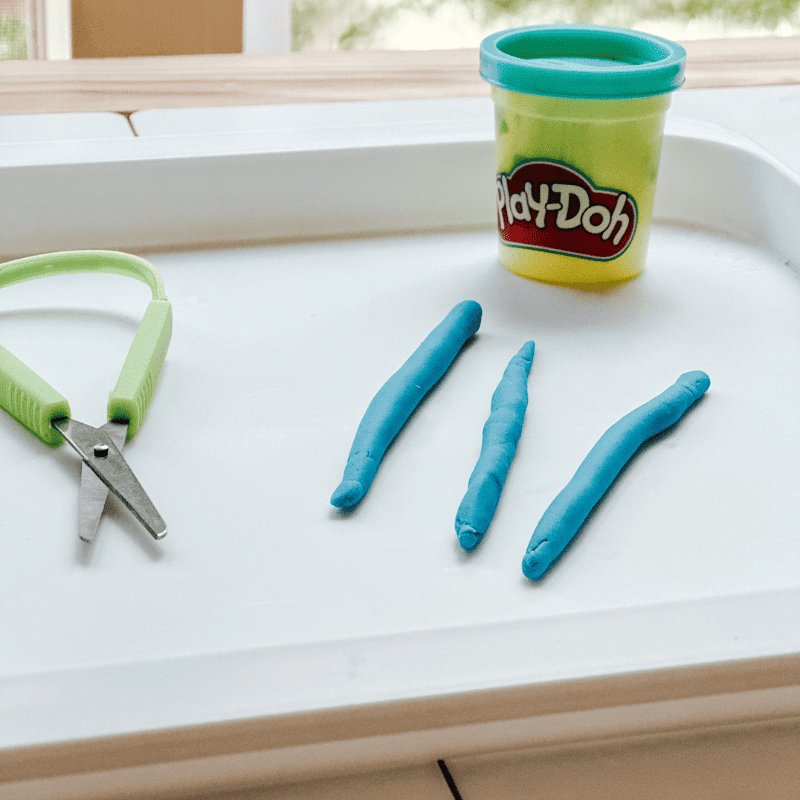 A favorite amongst toddlers, who doesn't love playdough? That's what makes this activity so fun. If possible, you will need to prepare small strips of playdough beforehand with scissors and a small tray.