Are you in a pinch and need some inspiration for easy shape activities for toddlers? I have compiled a list of 7 easy shape activities for toddlers that they will love!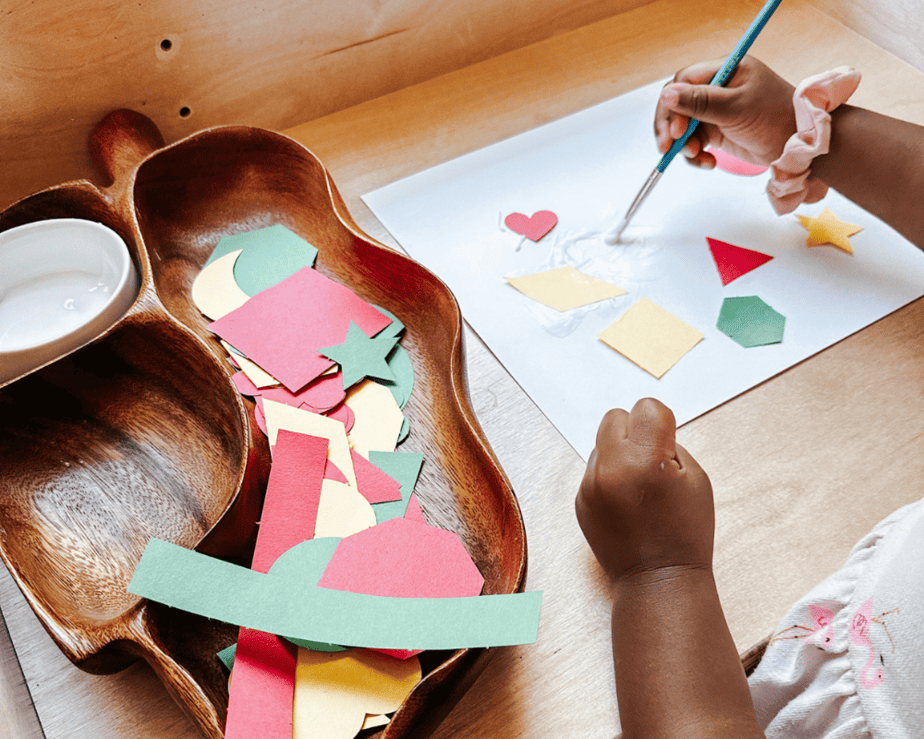 Affiliate Disclaimer: This post may contain affiliate links, which means I receive a small commission if you purchase through my links at no additional cost!
Over the years, I have created a lot of shape activities for toddlers, preschoolers, and now my children. What I've learned over the years is that kids love activities that are simple and engaging. This doesn't require a lot of stuff, and you may already have most of it lying around the house.
What Are The Benefits Of Shape Activities For Toddlers?
Learning shapes helps children connect with the world around them by being able to identify objects in their everyday life, and it also builds the skill of recognizing and organizing visual information.
Which is a great skill to have in other core areas of study, such as reading, science, and even math.
Other Posts You May Like:
How Can I Teach Shapes To Toddlers?
The best way to teach shapes to toddlers is to make it a part of their day-to-day routine. It's important to keep things engaging, fun, and repetitive when teaching young children.
| | |
| --- | --- |
| Add Books About Shapes | Make it apart of your daily routine |
| Create Easy Shape Activities | Make it a part of your daily routine |
7+ Best Shape Activities For Toddlers
I have gathered a list of my favorite shape activities for toddlers, Some activities are simple, and you may have the materials on hand. In contrast, a few others you can purchase for continuous use are very interactive.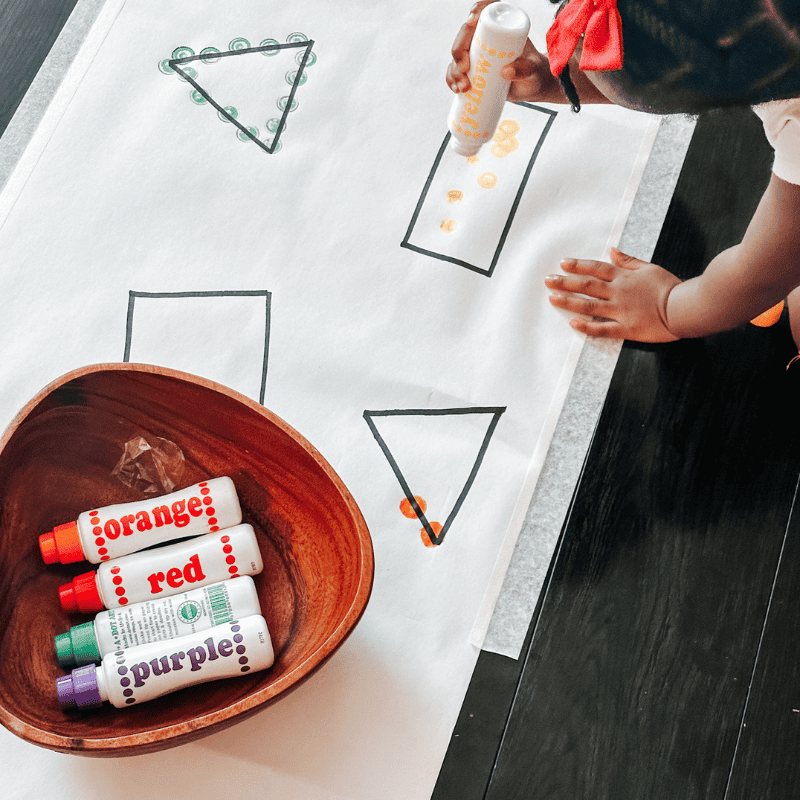 Shape Dot A Art- We love our Do A Dot Art Paint, So creating this fun shape activity was easy to set up, and my daughter enjoyed it. The objective is to encourage toddlers to make dots along the shapes outline. However, allow them to play with this activity as they see fit.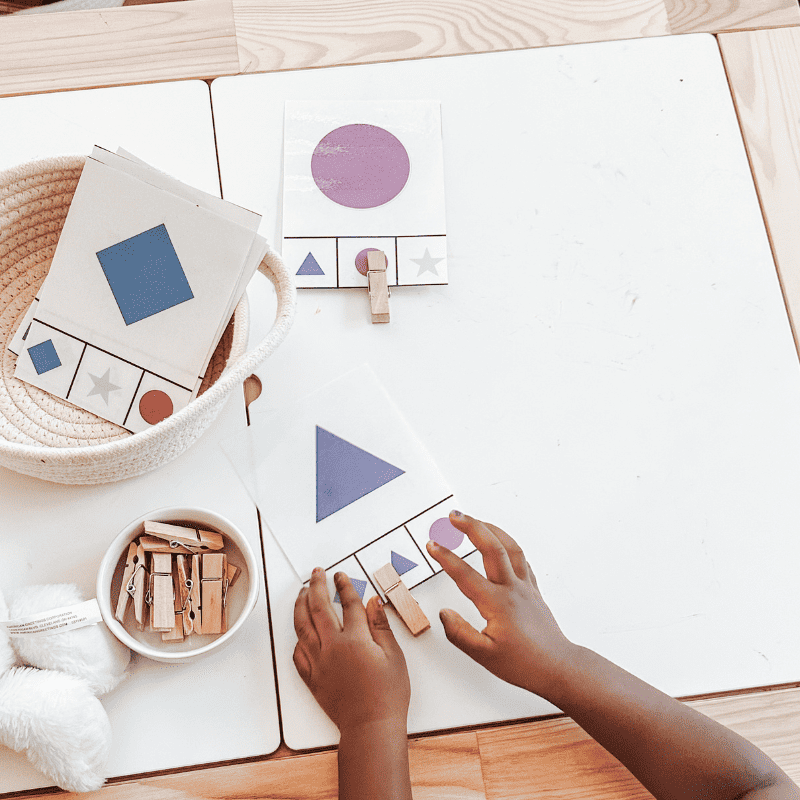 Shape Clothes Pin Match- Mixing printables with small maniputalitves have been a favorite of mine, and my daughter. I love these shape clothes pin cards, because they encourage shape recognition, and promotes fine motor skill development at the same time. You could easily recreate these by drawing the shapes on index cards with marker or crayons.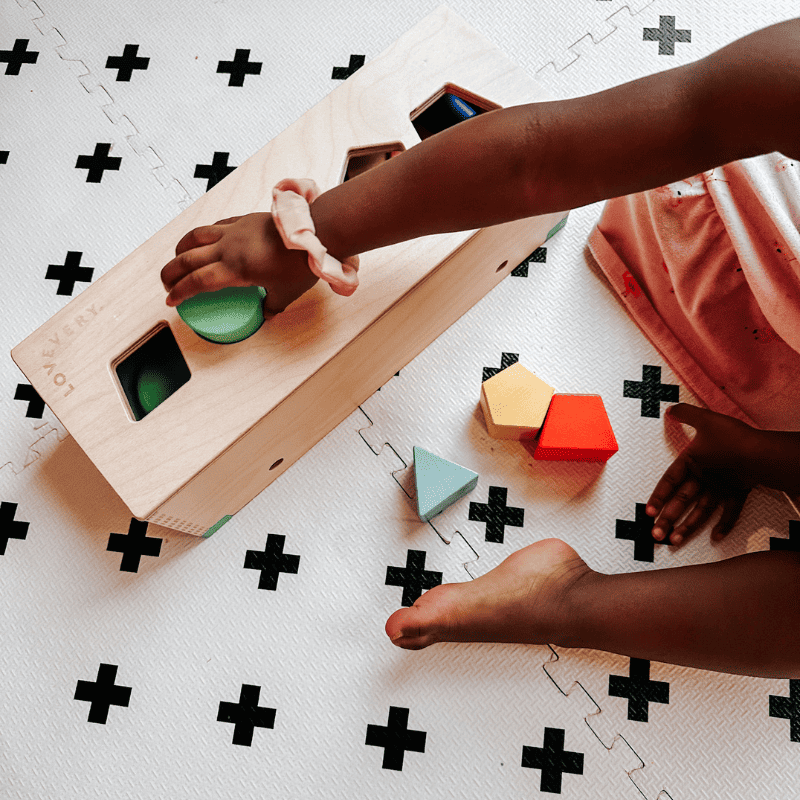 Shape Sorters- This Shape Sorter is from the Lovevery Block Set It is made of wood and has 5 shapes for toddlers to sort. Im a huge fan of Lovevery Toys & Play Kits. They are super durable and interactive for kids.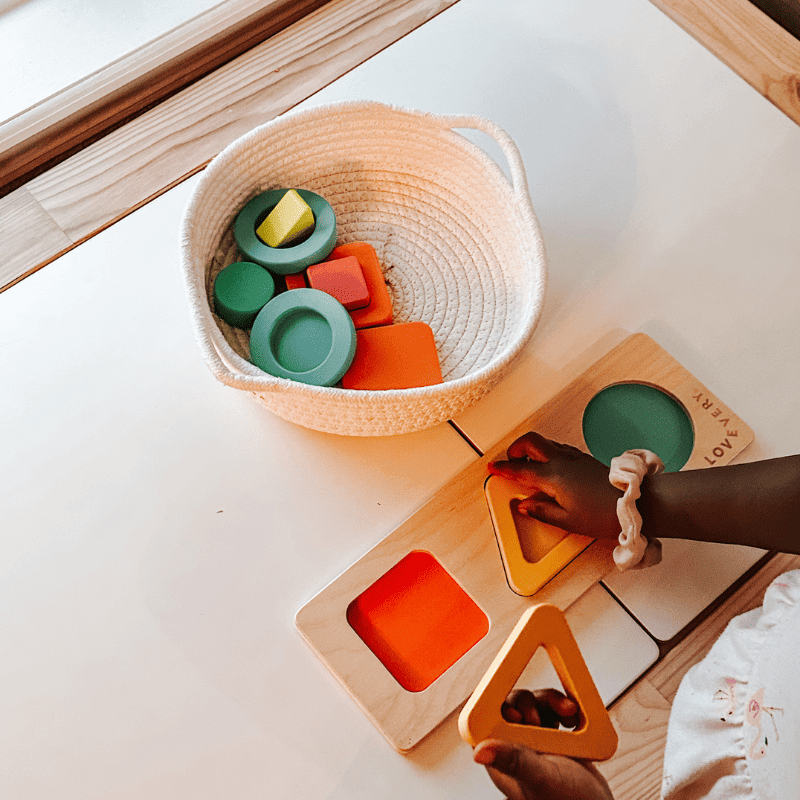 Wooden Shape Puzzles – I Love a good quality wooden puzzle for toddlers. Not only are they durable and good quality. They are easy to handle with small toddler hands. This set is from the Lovevery Play Kit, "The Realist Play Kit."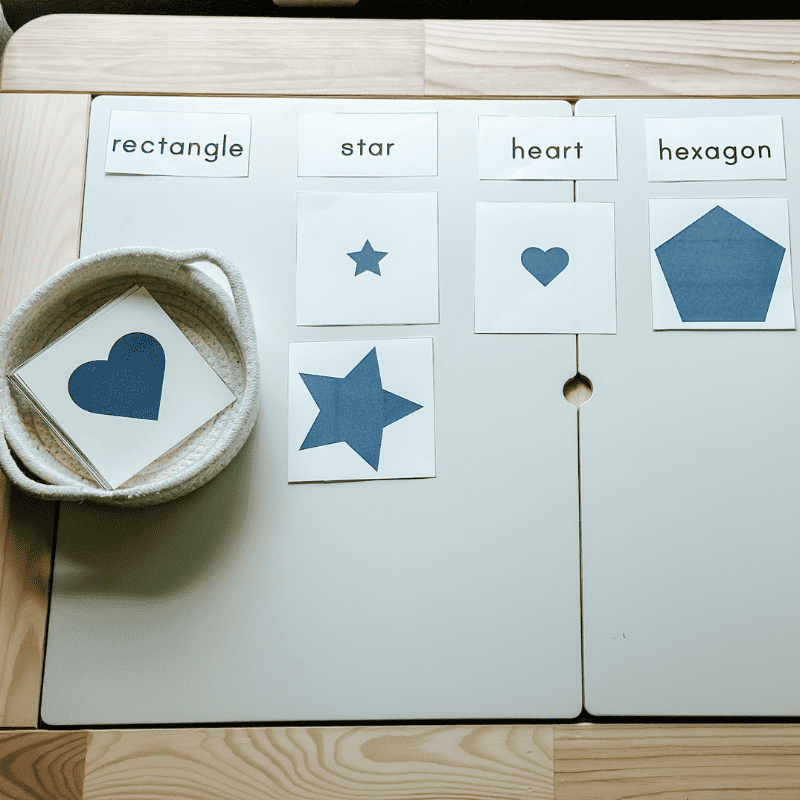 Shape Graphing – Using a large piece of paper to create a graph, categorizing shapes.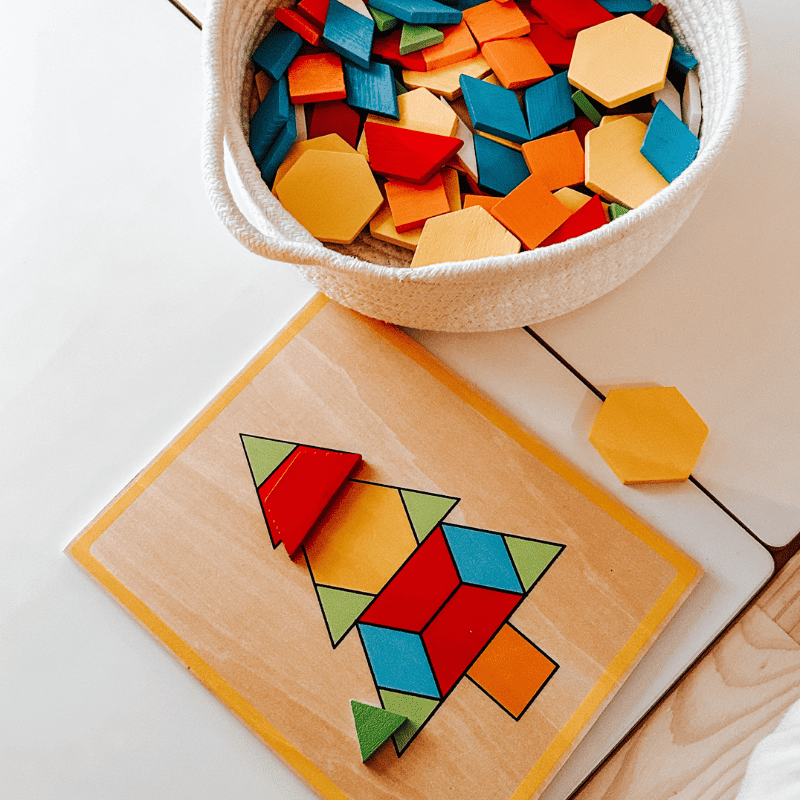 Geo Blocks – Using Geo blocks to create the patterns on the cards.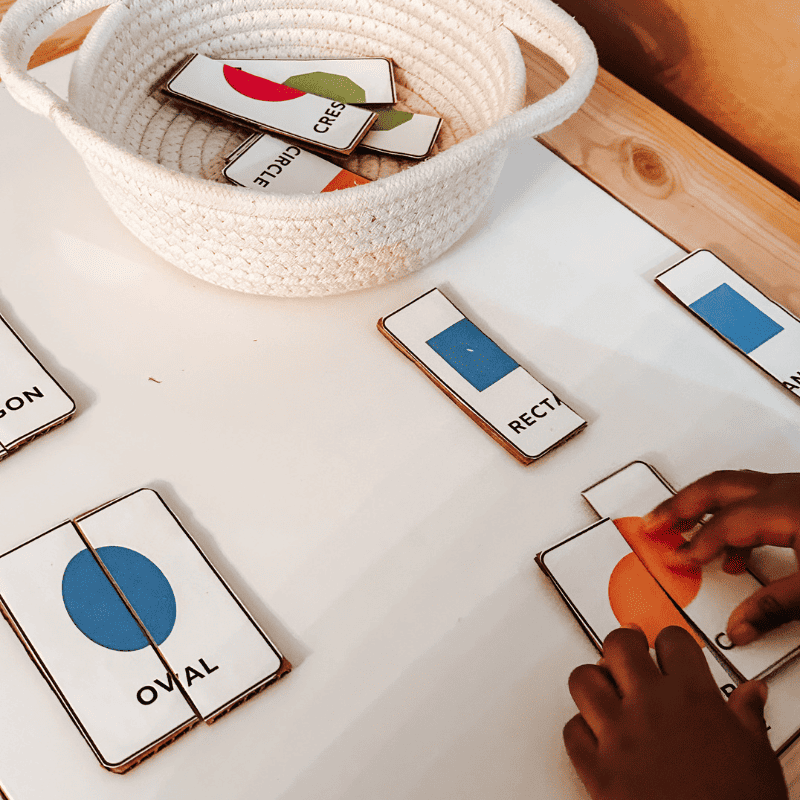 DIY Shape Match – Using shape cards, create a fun matching game by cutting the hards down the middle. Allow your toddler to match the shapes together.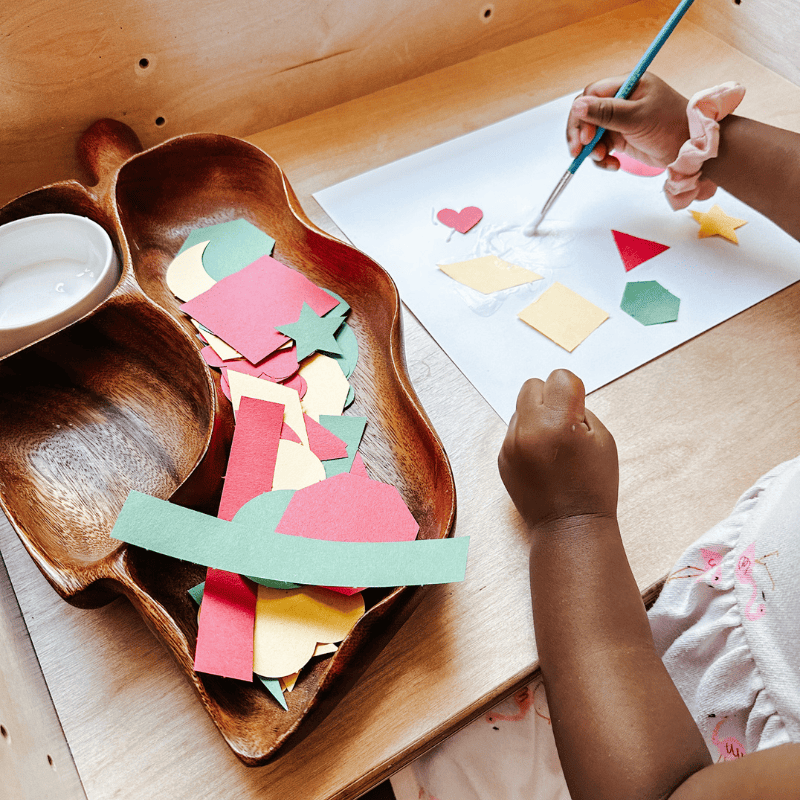 Shape Art – Using construction paper shape cutouts to create art.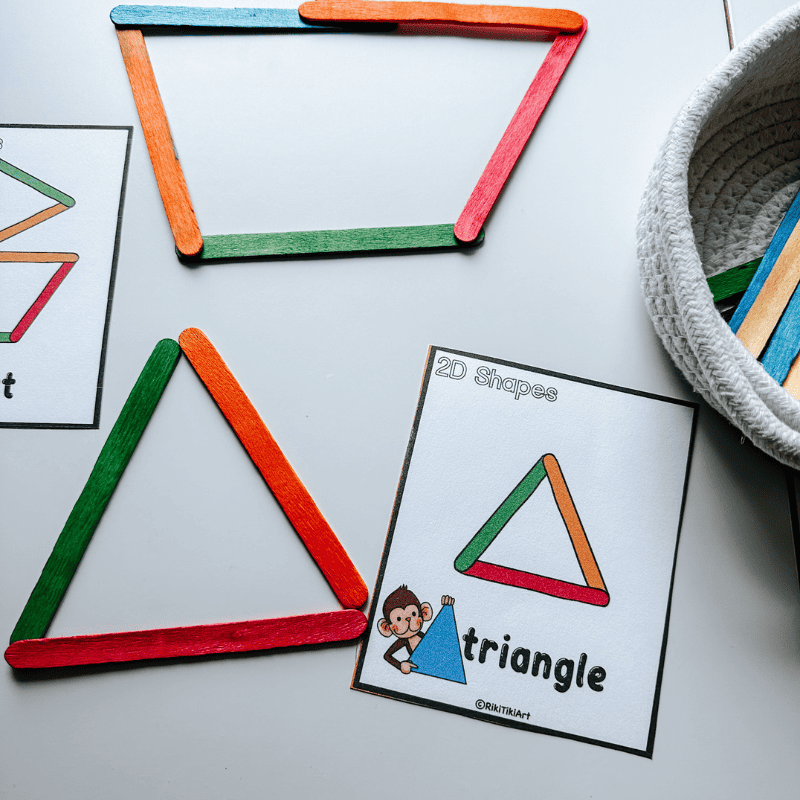 Shape Popsicle Sticks – Use popsicle sticks to create the shapes on the shape cards. This set is from an Etsy shop.
Teaching Toddlers Shapes should be easy and fun. I hope you incorporate these activities into your daily routine when teaching your toddler their shapes. Which Activity will you be trying first?