Are you looking to incorporate fun outdoor activities? Try this easy-to-make sidewalk chalk paint for toddlers!
Affiliate Disclaimer: This post might contain affiliate links, which means I receive a small commission if you purchase through my links, at no additional cost to you!
Estimated Read Time: 4 Minutes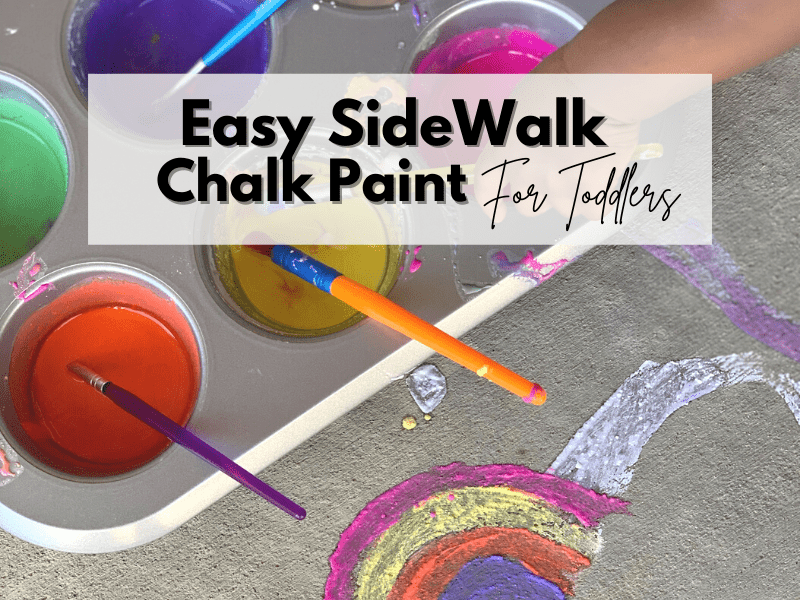 Other Posts You Might Love
Sidewalk Chalk Paint For Toddlers
The perfect activity for summertime fun at home or even in the park. Making sidewalk chalk paint is fairly simple, and you may already have most of the items around the house. You're going to need a few things in order to get started. Sidewalk chalk, a small container for paint
Does Chalk Paint Wash Off The Sidewalk?
What I love most about many of the chalk paint recipes online, is that most of them are washable and can be washed away without any stains.
So Yes, chalk paint can be washed off the sidewalk but it's always great to read the recipe you are making carefully in order to make sure it doesn't call for any ingredients that may not wash off as easily.
Can You Use Chalk Paint On Concreate?
Chalk paint can definitely be used on concrete. In fact, it works perfectly on concrete and other rough outdoor surfaces such as brick, and even stone.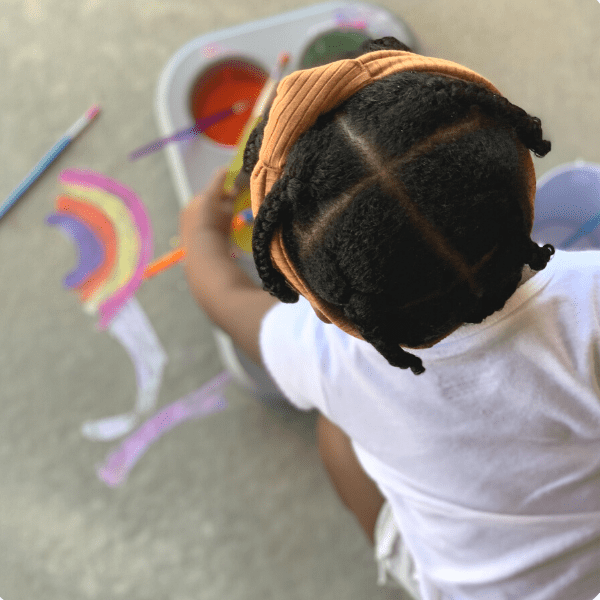 Other Posts You Might Love
How To Make Chalk Paint Using Chalk
There are some recipes that call for cornstarch, water, and food coloring. This is a simple recipe to make, but I have found that creating this recipe with actual sidewalk chalk is best.
Using a grater, pick the chalks that you would like to use and grade them down to about 2 tablespoons.
Add a tablespoon of cornstarch
Add ½ cup of water, and mix together until you get the consistency that you want.
Be sure to transfer the mixed colors to a muffin pan, with paintbrushes as well
You are all set, Take this outside and get painting!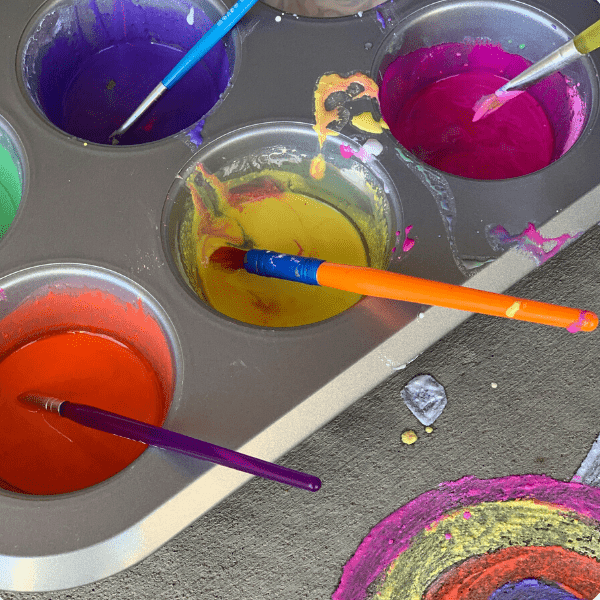 Other Posts You Might Love
Sidewalk Chalk Recipe | Supplies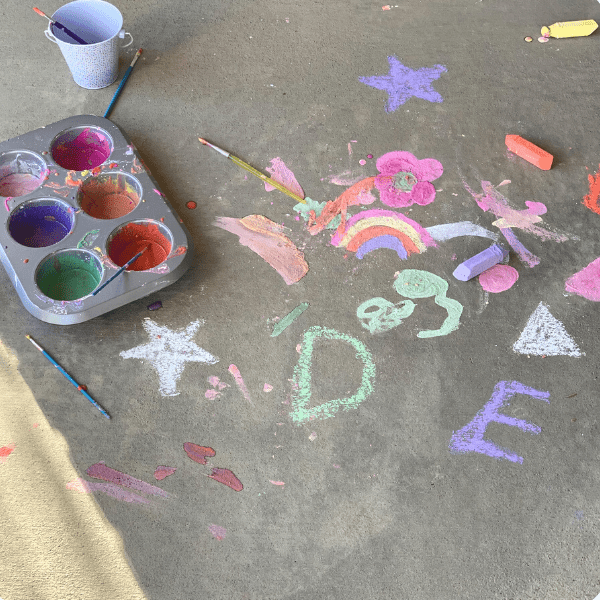 This Post Was About A Easy Sidewalk Chalk Paint For Toddlers