Affiliate Disclaimer: This post might contain affiliate links, which means I receive a small com soon if you purchase through my links, at no additional cost to you! I only recommend things that I love and have tried!
This Article Is About;
10 Simple Activities For Toddlers
What activities Help Toddler Development
Toddler Development Milestones
Can we talk about how busy toddlers are? I mean seriously, toddlers are busy and always on the move. My husband jokingly mentions putting a step tracker on our daughter just to get an idea of how many steps she takes a day, she is a busy bee for sure! As parents, it's an amazing experience to see your little one learning, and blossoming into their own. But…. finding simple, and fun activities for toddlers can be overwhelming and confusing! What activities are best for toddlers? What activities encourage development? What all should my toddler know by 2 years old?" These are all questions that we ask!
Toddlers need play! Toddlers rely on play to help them learn! Meaningful play can help toddlers develop their fine and gross motor skills, build language, and develop problem-solving skills! These are all important s skills for toddlers! 
What Activities Help Toddler Development?
There are 5 stages of development for toddlers!
Social & Emotional Development
Cognitive Development
Fine Motor Skills
Gross Motor Skills
Speech and Language
When creating activities for toddlers, it's important to create activities that engage at least one area of development. Also, creating a variety of activities that cover all stages is truly beneficial as well. Here are activity categories that you could use as a reference when developing activities for your child.
Sensory Activities ( Sensory bins & Trays)
Fine Motor Activities ( Cutting, Drawing, Manipulating smaller objects, Pincer Grip)
Gross Motor activities ( Jumping, Moving around, Music and movement)
Activities that encourage language ( Flashcards and books)
Practical Life Activities ( Cleaning up, Food Prep, Getting dressed)
Toddler Developmental Refrence Checklist
12-13 Months Your Baby May
able to move from crawling into a sitting position
Recognize their name when called
Start object permanence ( Knowing an object still exists even when it's not insight
Maintain their balance while standing
Begin to recognize and understand what is being said to them
Play with other kiddos
Respond to simple commands/ gestures ( hi, bye, etc)
Point to things that they want
Express affection towards people they know
Put lids on containers and take them off
Retrieve a toy that has rolled away
Mock Sounds/ gestures they see you make
14 – 15 months your baby may
Start to recognize and understand new words daily
Experience separation anxiety and stranger anxiety
Communicating through babbling, gestures, pointing, etc
By 15 months may say 5 or more words
Easily distracted a little more
They may initiate hello, or bye gestures
Using gestures – pointing finger, nodding head, etc
Say dada or mama
Expresses independence, initiatives to do things on their own
Show affection with hugs and kisses
Give something to you when asked
Turning pages in books
Put small objects into a container
Lovevery Play Kits
A few of the activities mentioned are toys from the lovevery play kits, I love the play kits and the ease of having developmentally appropriate toys for my daughter delivered right to our doorstep. Everything mentioned can be either found in the Lovevery play kits or purchased on Amazon!
10 Simple Activities for Toddlers
Here are 10 simple, and easy activity ideas for toddlers!
Pom Pom Drop Activity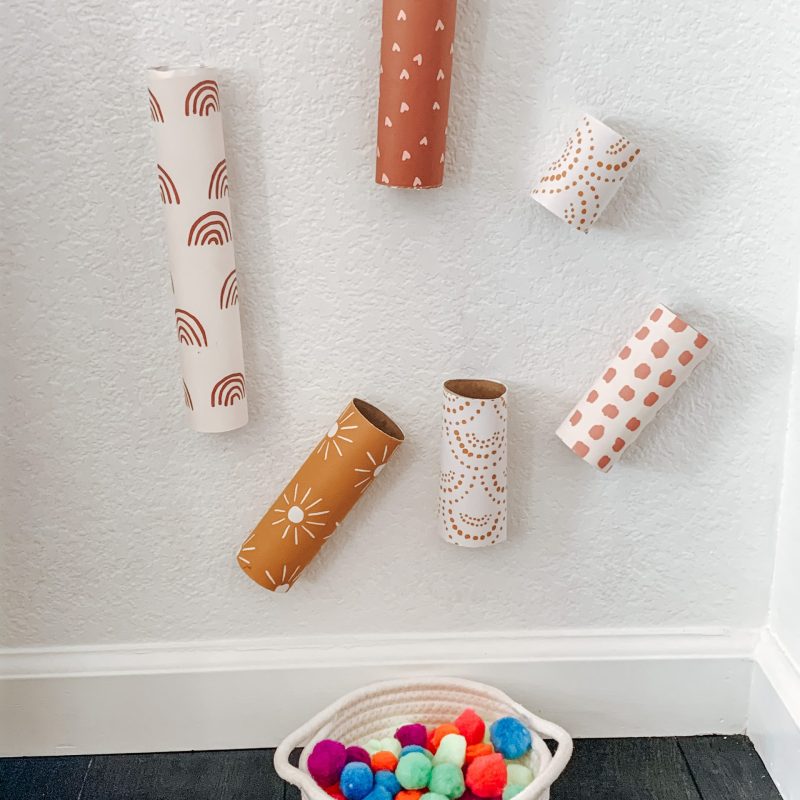 Fine Motor Development, Color Recognition
Familiar Faces Puzzle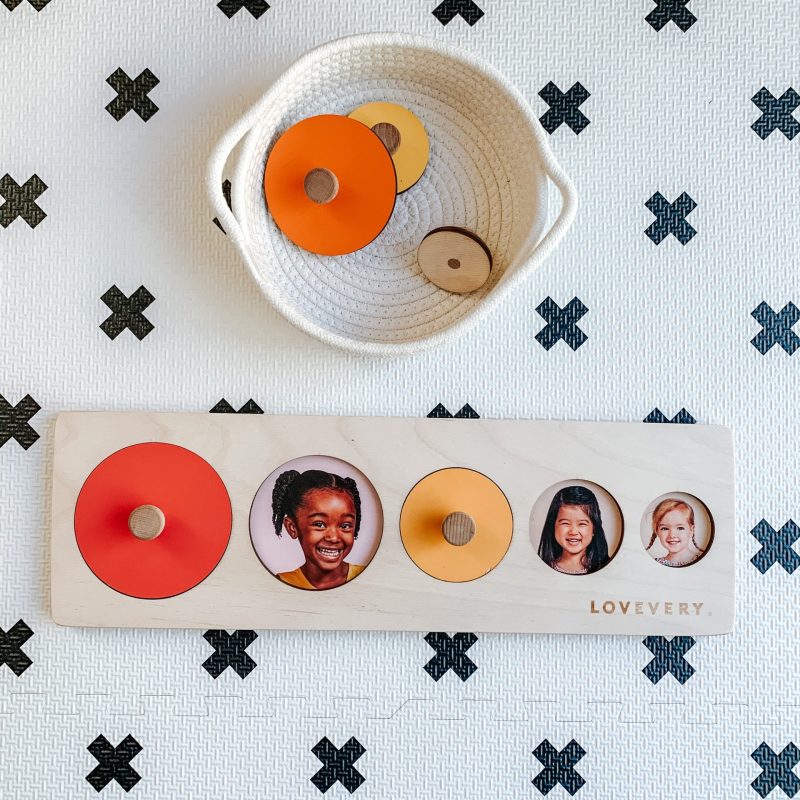 Fine Motor Skills, Social and Emotional Development
Buttons In Container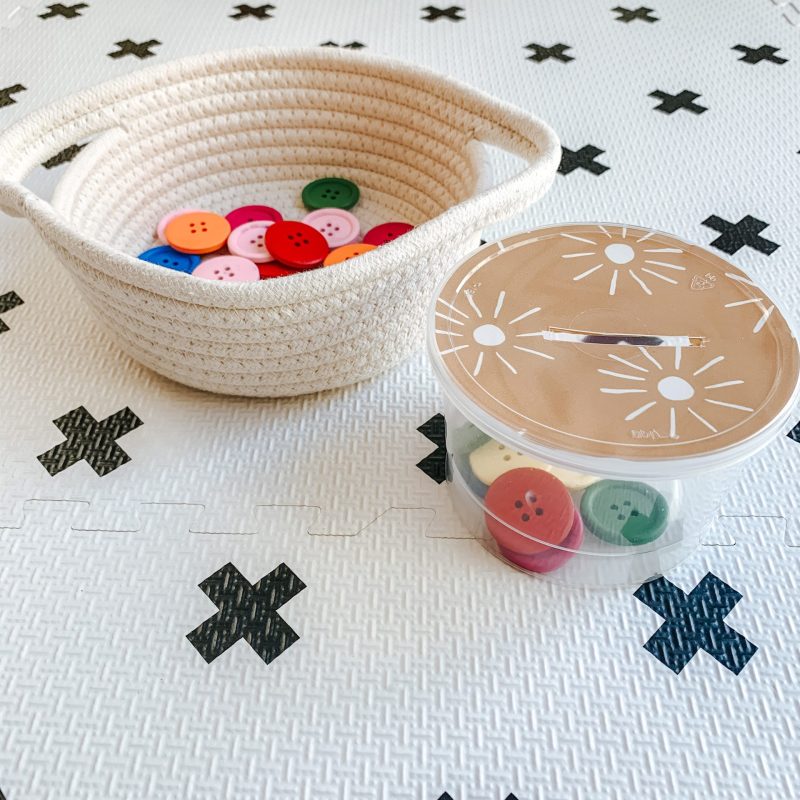 Fine Motor Practice
Ball Drop – Lovevery Babbler Play Kit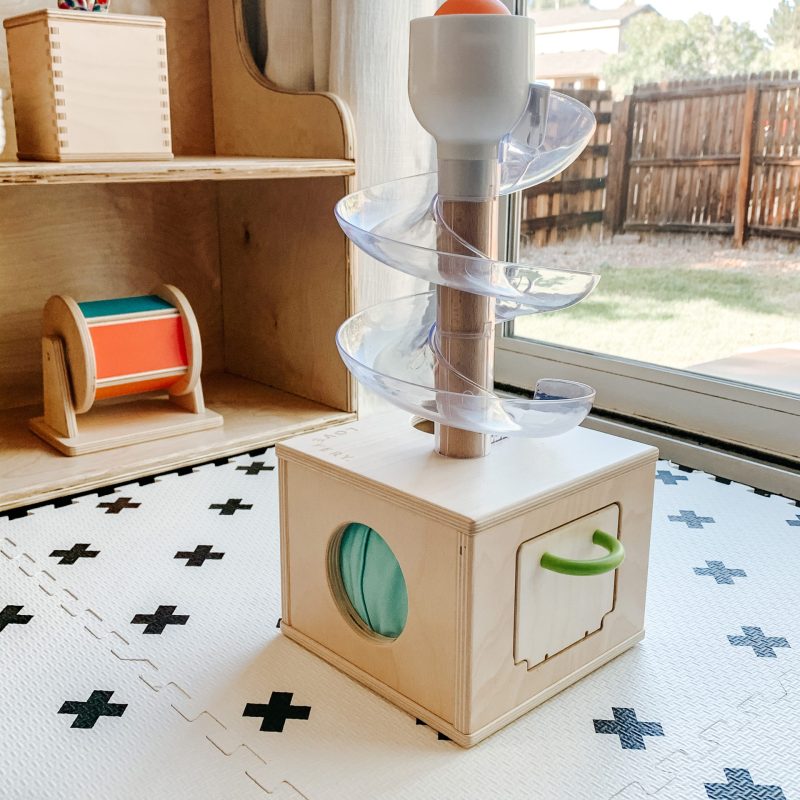 Object Permanence, Fine Motor Practice 
Rings & Post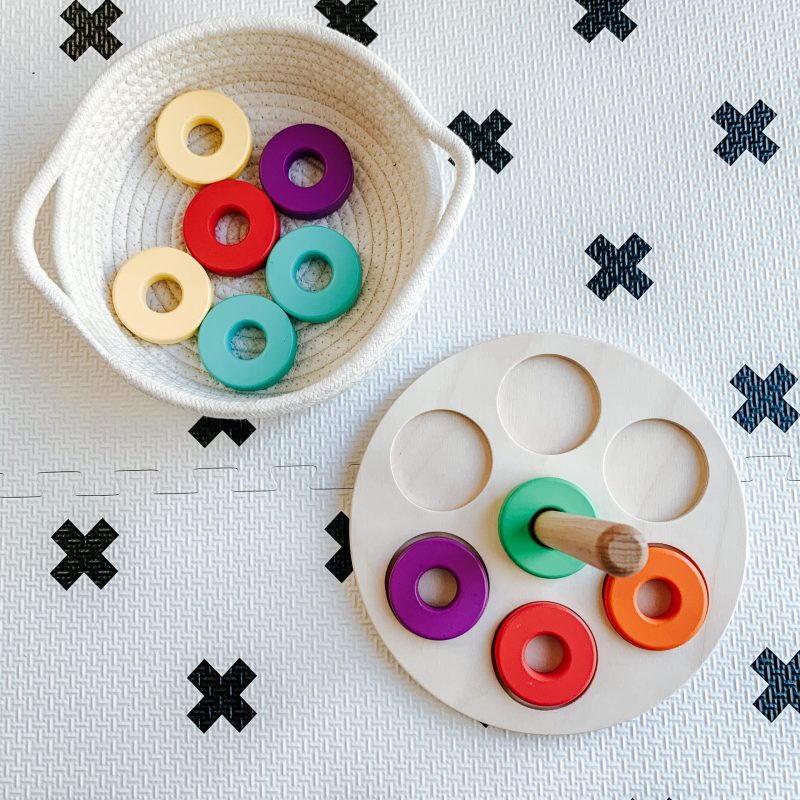 Fine Motor Practice
Tissue Box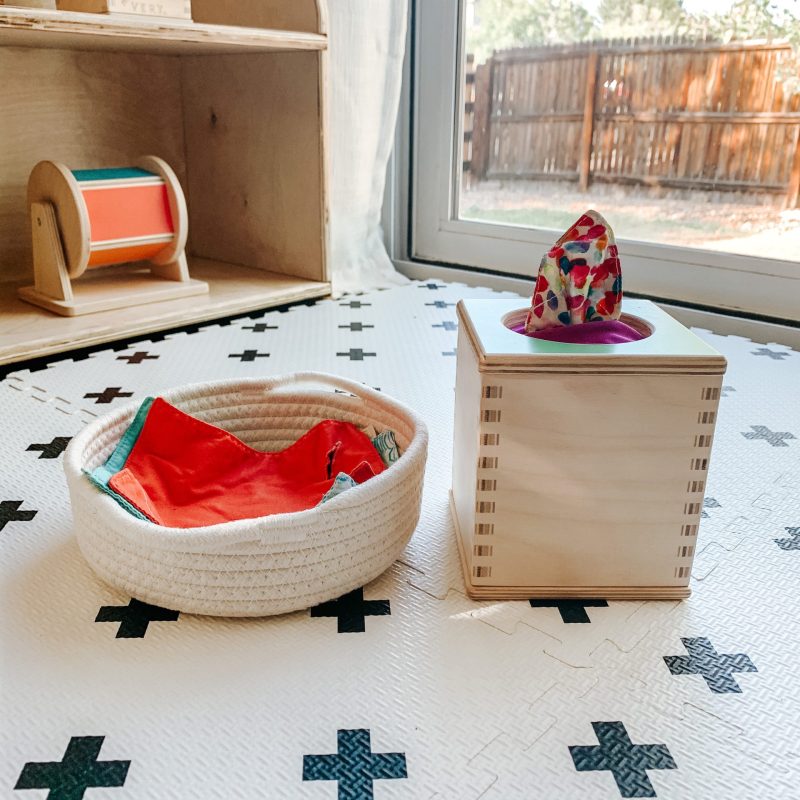 Fine Motor Skills, Object Permanence
Posting & Q-Tips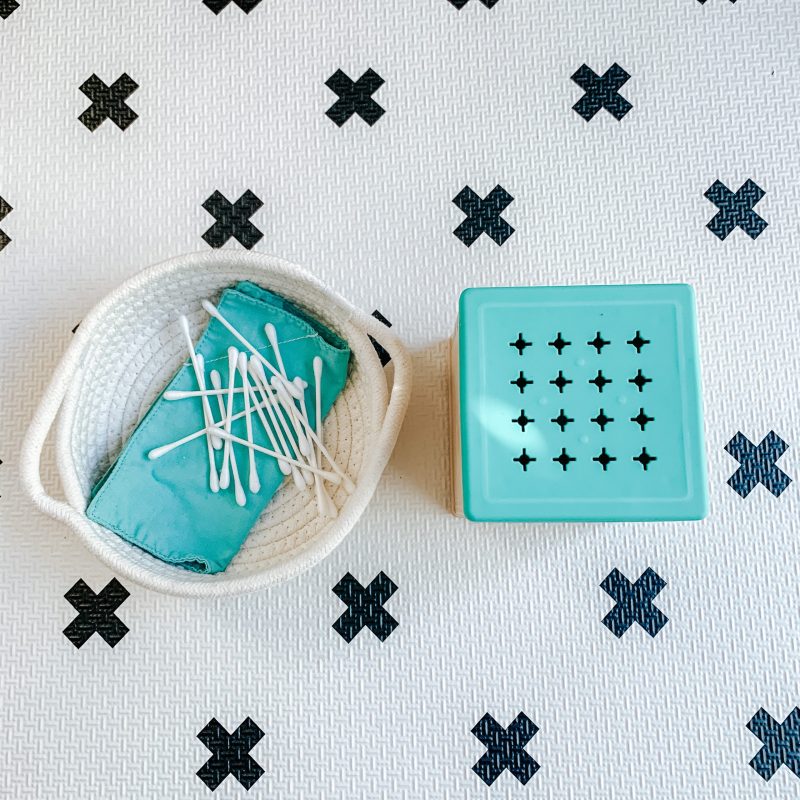 Fine Motor Practice
Kitchen Items Sensory Basket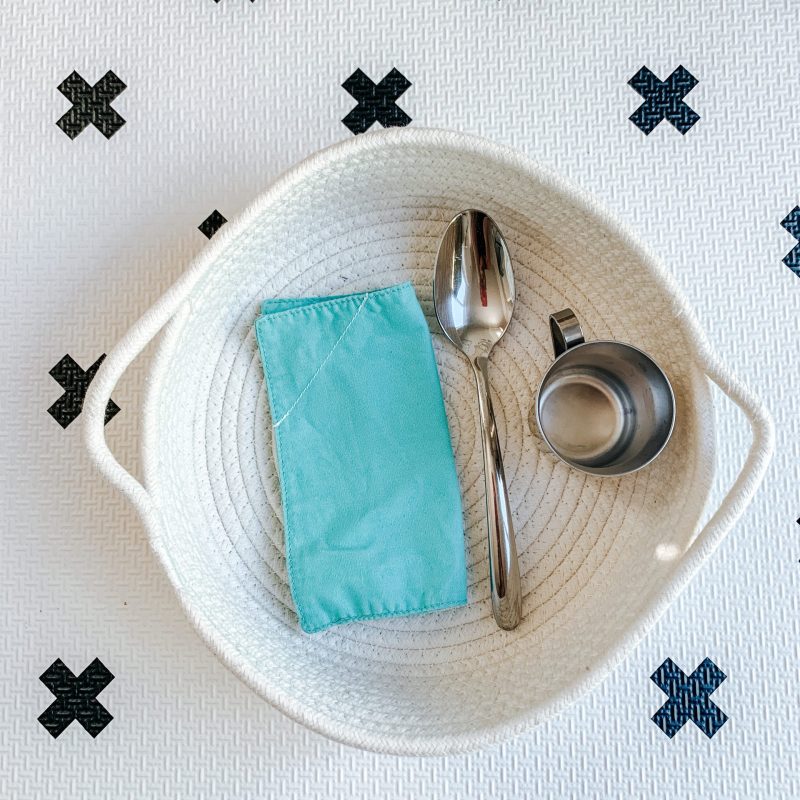 Cognitive Development, Practical Life
Animal Sensory Basket + Flashcards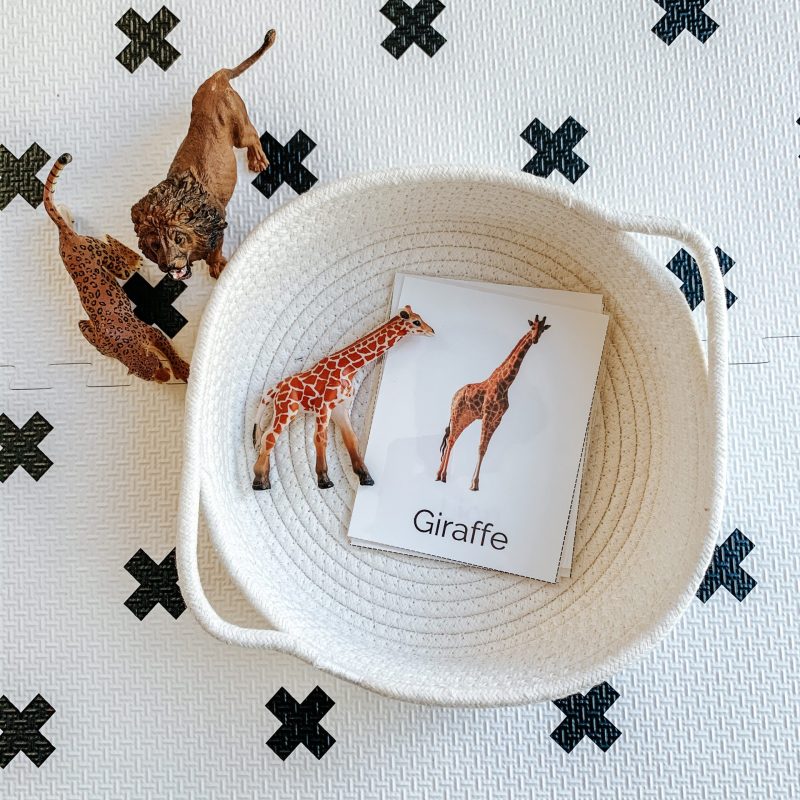 Cognitive Development, Practical Life
Coin Box – Lovevery Play kit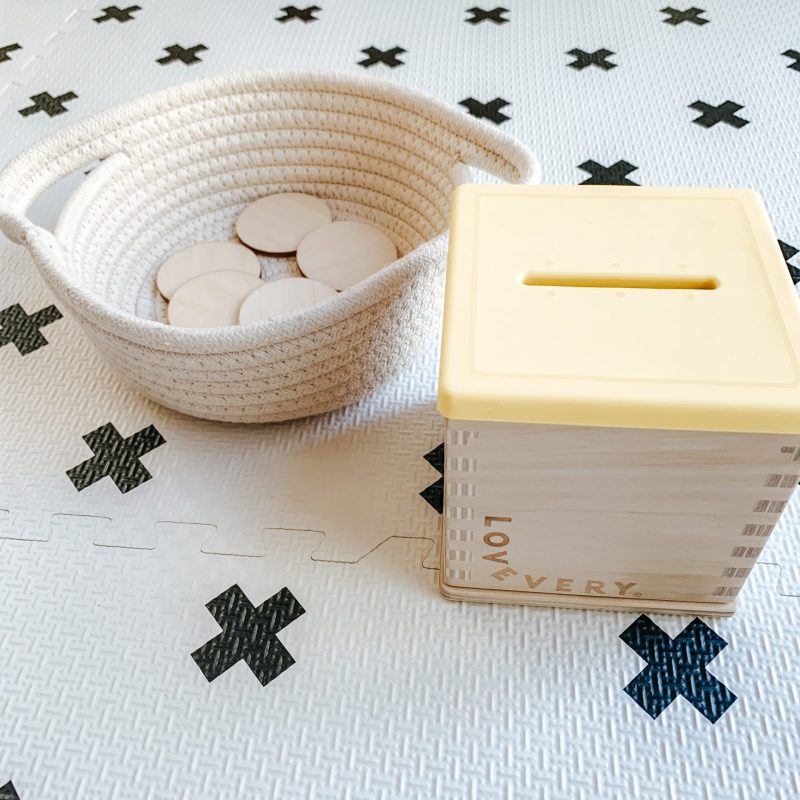 Fine Motor, Object Permanence
This Post Was About;
11 simple activities for toddlers
What activities are besfor development
development checklist