The Best activities often come from things we already have lying around the house. That's why I Love this bean-sorting activity for toddlers. It requires very little prep for parents and endless play for busy toddlers.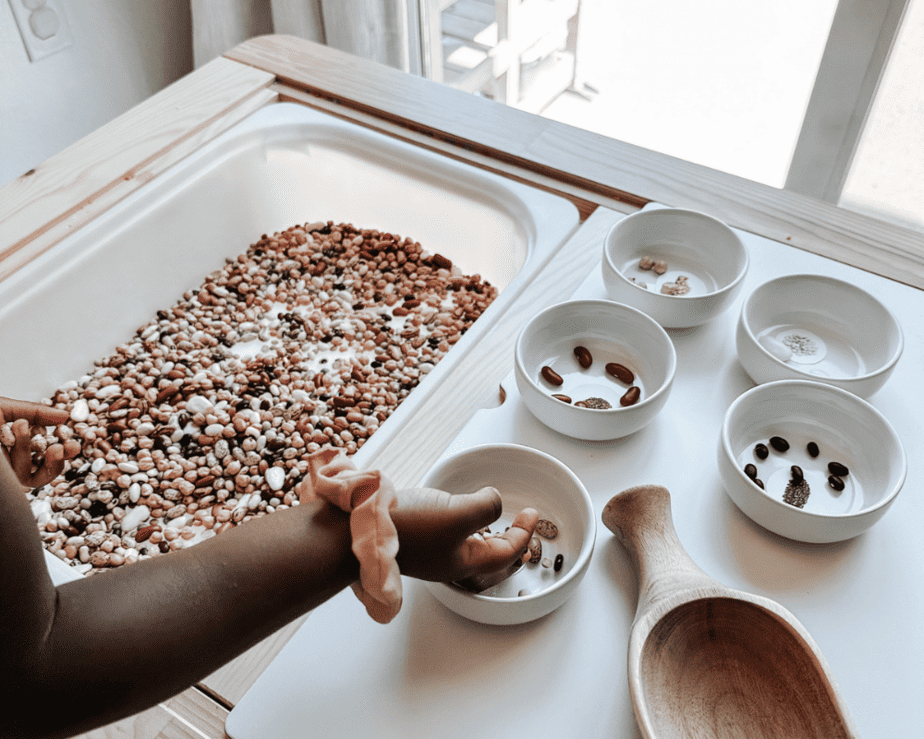 Affiliate Disclaimer: This post may contain affiliate links, which means I receive a small commission if you purchase through my links at no additional cost!
The benefits of sorting activities for toddlers are endless. Sorting activities, in particular, help to develop toddlers' cognitive skills. It teaches them early literacy and mathematical skills, helping them recognize differences and similarities and even start categorizing things based on size, shape, color, type, and so much more!
As an Early childhood educator, I love a good sorting activity for toddlers, especially when the activity calls for things you may already have around the house.
As busy parents with small children, we don't have much time to prep activities. Less is more and keeps us sane!
Other Posts You May Like:
Simple Bean Sorting Activity For Toddlers: The Prep
This sorting activity is super simple and easy to set up! Here's what you will need;
Small Containers for sorting
Variety of dry beans ( Soup bean Mix)
Scooping utensil for moving beans around
A small sensory bin or sensory table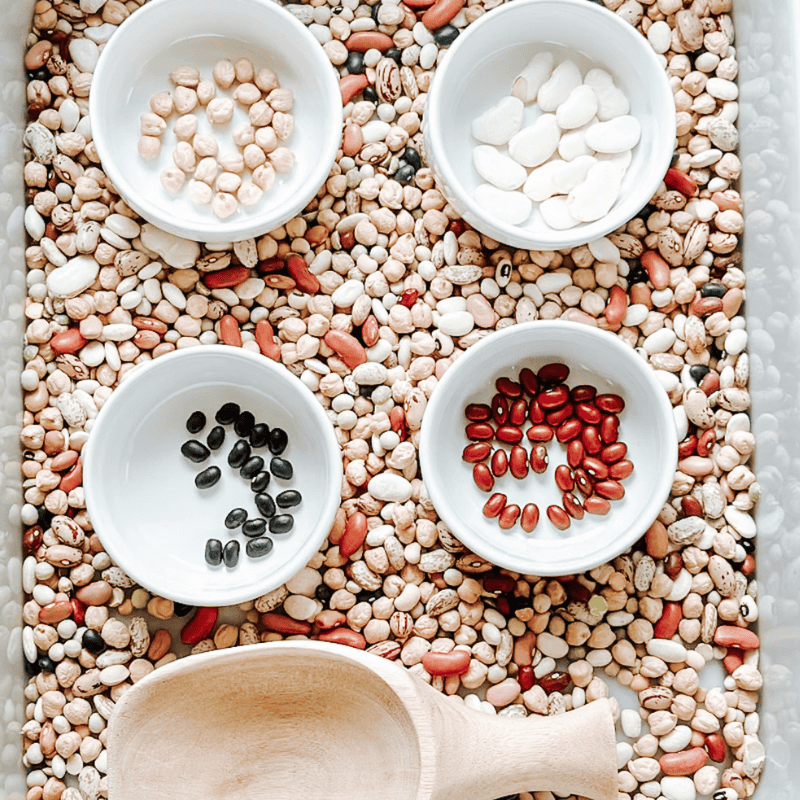 This also doubles as a great sensory bin activity, and I LOVE SENSORY ACTIVITIES!
Introducing The Bean Sorting Activity
When introducing a new activity for the first time, I like to start off by playing with it first. This gives the child a sense of the possibilities for the activity. After a few times, I then ask if they would like to join in.
The answer is always YES. At that point, I step back and allow the child to explore the activity freely. Mimicking what I showed them or creating something completely new on their own.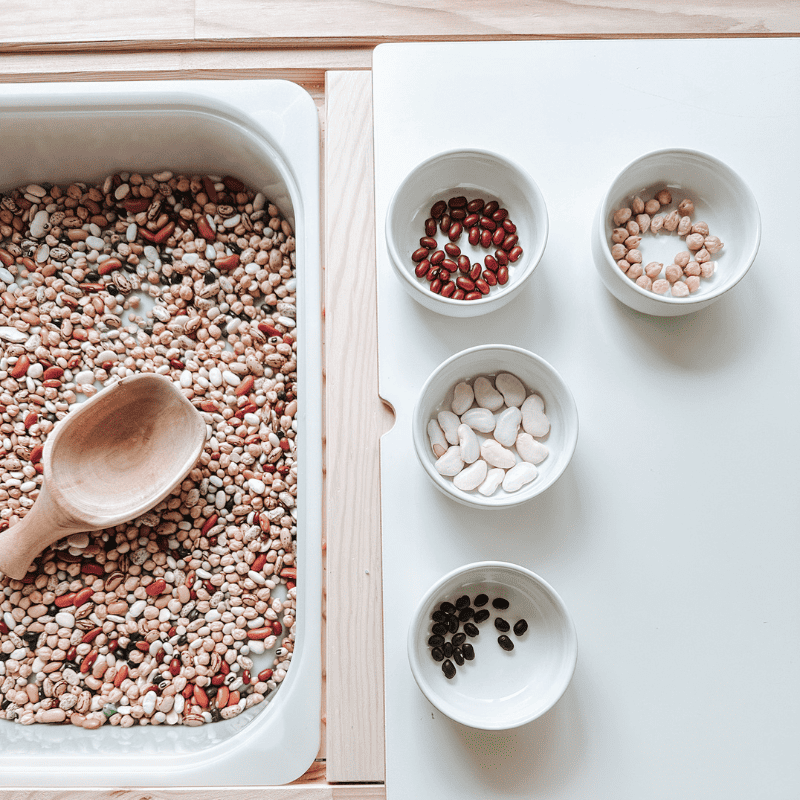 Would your toddler love this bean-sorting activity?