If your little one is interested in learning about shapes, this may be the post for you. This is your how-to guide on teaching shapes to toddlers!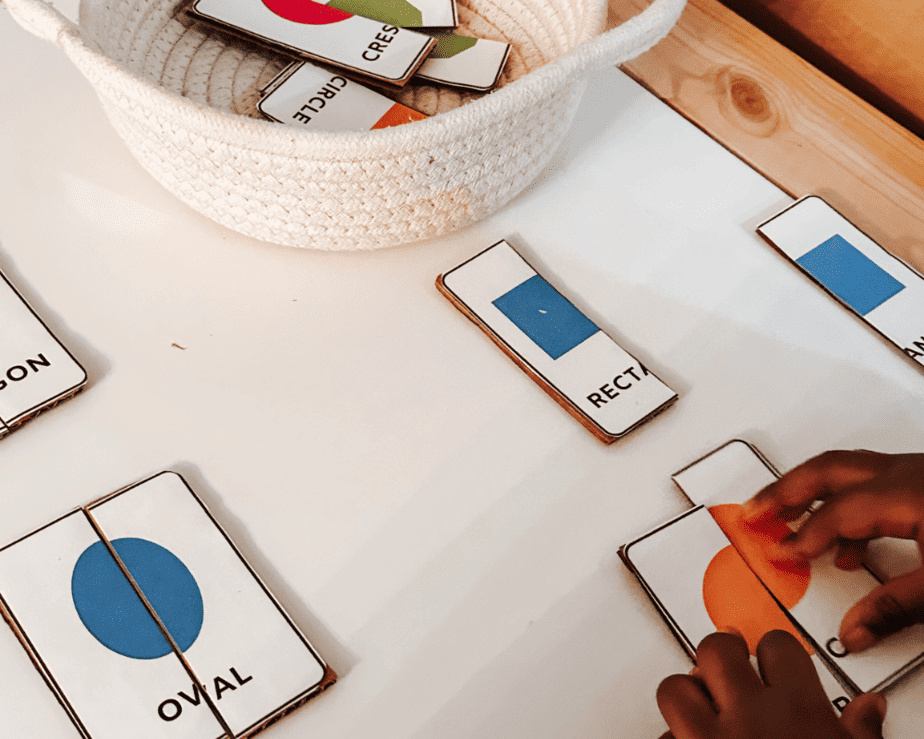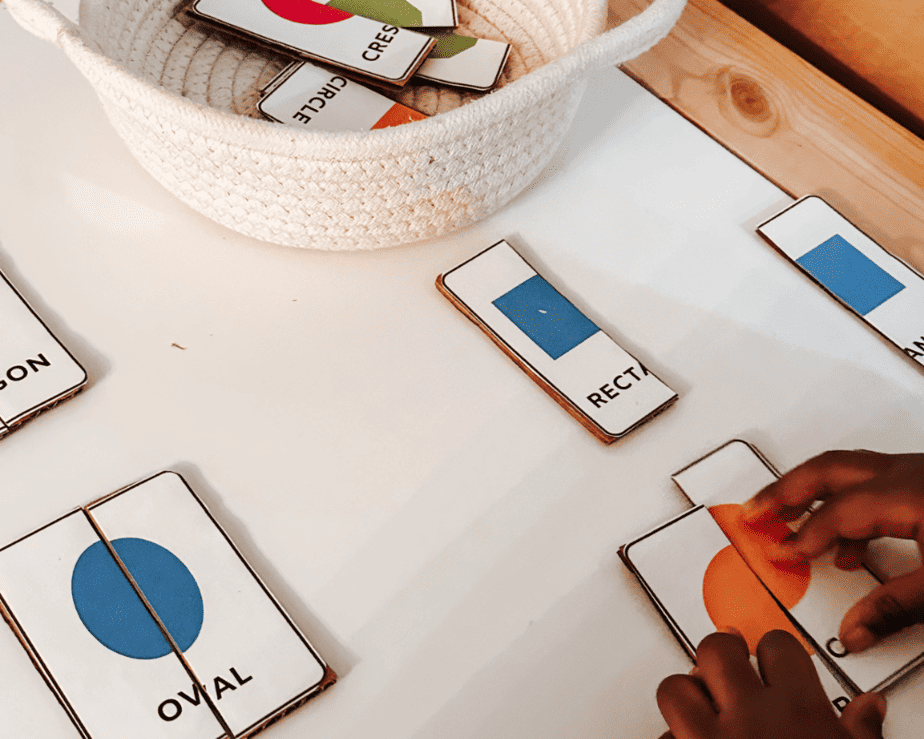 Affiliate Disclaimer: This post may contain affiliate links, which means I receive a small commission if you purchase through my links at no additional cost!
I've taught shapes to many kids over the years, toddlers and even preschoolers. This guide will help you start introducing shapes to your little one, and I even share a few activities I love to do when teaching shapes to toddlers.
What Are The Benefits Of Teaching Shapes To Toddlers?
Learning shapes helps children connect with the world around them by being able to identify objects in their everyday life, and it also builds the skill of recognizing and organizing visual information.
Which is a great skill to have in other core areas of study, such as reading, science, and even math.
Other Posts You May Love:
When Should Toddlers Learn Shapes?
Typically Toddlers start to show interest in shapes at around 2.5 to 3 years old. However, every child Is different. If your little one shows interest sooner, you can introduce them to shapes earlier.
My daughter learned her shapes right when she turned 2, she showed interest in wanting to know shapes, so I followed her lead and started actively teaching her shapes.
What Are The Basic Shapes To Teach Children?
| | |
| --- | --- |
| Square | Rectangle |
| Oval | Circle |
| Diamond | Triangle |
| Star | Heart |
How To Guide: Teaching Toddlers Shapes
Here is an easy guide to follow when teaching toddlers shapes. As an early childhood teacher, these steps have worked with all my students and children.
1. Make It Fun: Fun Activities
One of the first things you can do when teaching toddlers shapes is make it fun. Small children don't stay engaged for long.
Having activities and games that are engaging and fun is important. Check out my list of easy shape activities for toddlers if you need inspiration on activities to do.
2. Start With A Few Shapes At A Time
Every toddler is different, but as an early childhood educator, I always encourage parents to start with a few shapes at a time. When introducing a new concept, focus on those shapes for at least 1 week or more if needed.
Children need repetition. Having a few focus shapes for the week will reinforce helping them identify their shapes.
If your child picks them up pretty quickly, you can add more shapes each week as you continue to teach them shapes.
3. Introduce Books That Talk About Shapes
Books about shapes for toddlers are a great way to reinforce what you have been teaching throughout the week. You can add a few shape books that are fun and easy to read.
This is a great way to reinforce what you teaching throughout the week.
4. Make It Apart Of The Daily Routine
Maybe the most important step, whenever you're teaching a new skill, is you can incorporate it into your daily routine. It will help your toddler tremendously.
Finding ways to make those connections throughout the day is important.
| | |
| --- | --- |
| While driving in the car – Look For Shapes | Bedtime, look for shapes, add shape bath toys |
| While eating, cut food into shapes if possible | At bedtime, look for shapes, add shape bath toys |
5. No Pressure
Lastly, don't pressure your child or students to learn their shapes. Most small children shut down when they feel they are being pressured.